20 years after the original release, Korg has unveiled a special edition, translucent, microKorg.
Two decades ago, the portable, battery-powered microKORG was born with a radical new micro-keybed, a powerful Vocoder and ready-to-use sounds.
To celebrate the 20th anniversary of its release, the Japanese instrument manufacturer, Korg has released the special edition microKORG Crystal.
And just in time for Superbooth 23 which is fast becoming the place to release synths. Given the modest amount of synth news from NAMM last month, Korg (as well as others…) are due to release new models this show.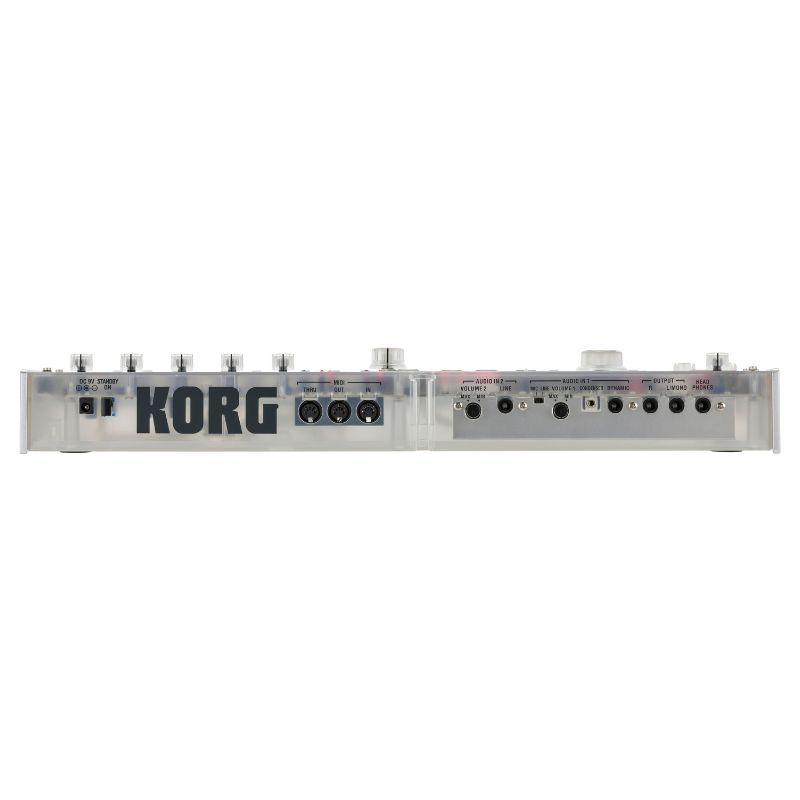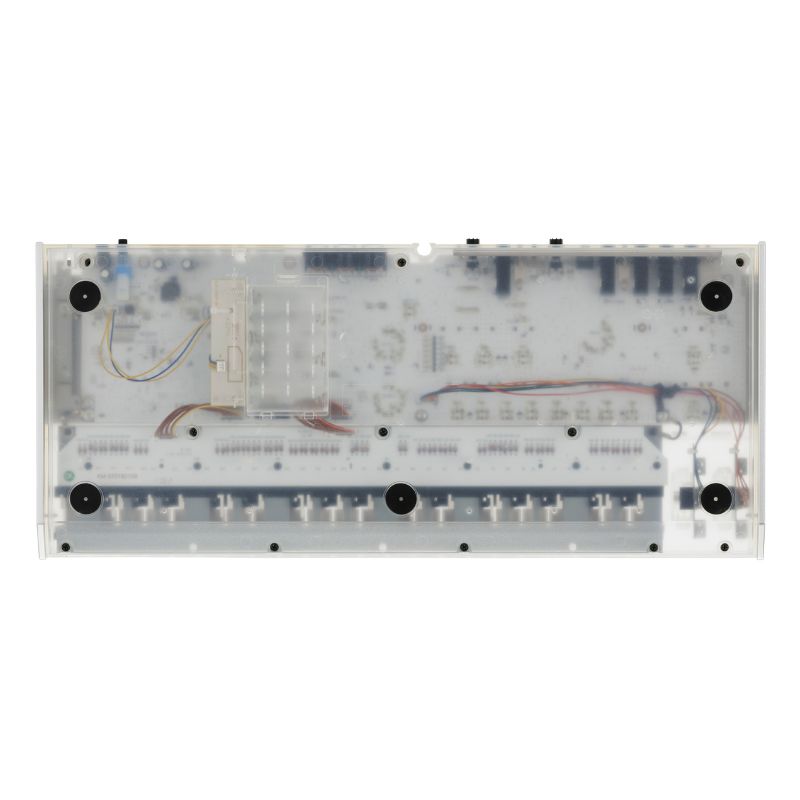 A Look "Inside" At The Main Features
"Skeleton" type semi-translucent chassis
The microKORG Crystal comes with a semi-translucent chassis that lets you see the electronics and internals. Even the controllers are semi-transparent, including the knobs, dials and wheels.
A panel with a beautiful sheen
The microKORG Crystal features a stainless mirror-finish front panel that blends with the semi-translucent knobs and dials. It's being billed as a cosmetic first for an instrument?
Aluminium side panels for a sturdy feel
The original microKORG featured wooden side panels that suggested a retro feel, serving as an elegant accent to the analogue modelled synth engine.
Dedicated transparent carry bag
The microKORG Crystal includes a dedicated carry bag made of transparent vinyl, showcasing the transparent microKORG Crystal body, so you can show off your microKORG on and off stage.
It's been suggested it will retail for a little over £500 and will be a special edition.
Find out more on Korg.
FOLLOW ATTACK MAGAZINE
While you're here you may enjoy...