This Cyber Monday, pCloud is offering 76% OFF with their Cyber Monday Bundle: Lifetime Cloud storage and Military- grade Encryption. Save $1315 on music-centric cloud storage!
Why Cloud Storage?
Cloud storage today is more critical than ever. With many services claiming sustainability and reliable service, pCloud has proved to be one of the leading professional cloud storage services. The company has set its targets on musicians who are looking for secure, encrypted file sharing and unlimited access. The encryption is the highest zero-knowledge AES 256 Encryption Standard.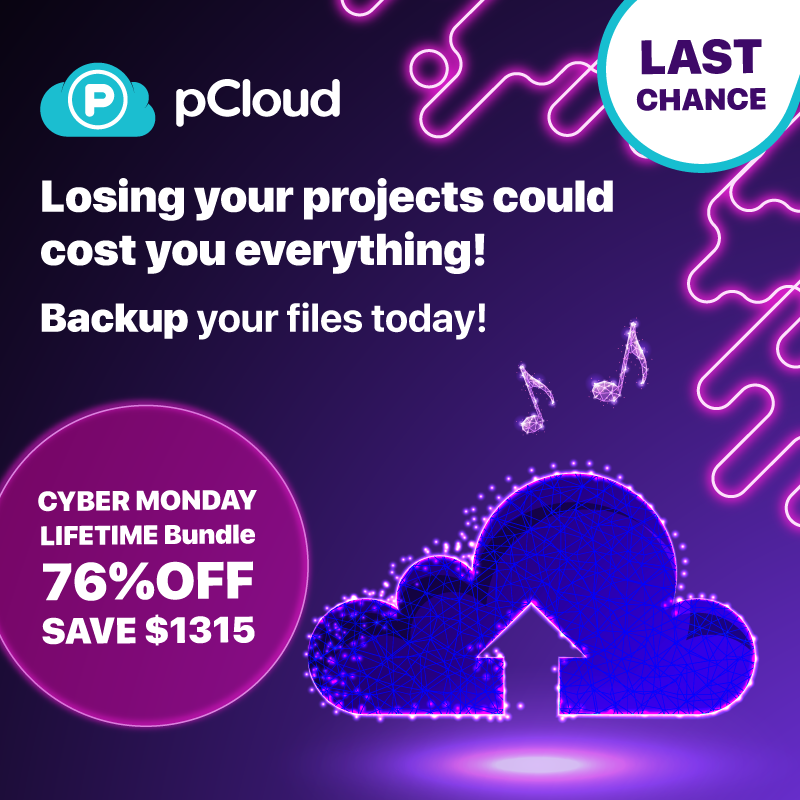 Why pCloud?
pCloud competes with established services (Dropbox, Google Drive) with innovative services and generous pricing. As a Swiss company, they offer a Swiss Army Knife of services.
Services:
Customer Support: 24/7 support with highly trained pCloud staff. No bots or automated chat support
Virtual pCloud Drive: Seamless OS integration and ZERO space on your local drive. Features include Sync and Backup
Third-Party Backup: Backup all your data from other services, Facebook, Google and Dropbox for example
No Speed & Size Limits: pCloud does not limit your upload/download speed. File size does not matter
Automatic Upload For Mobile Devices: Upload all or most recent images and video automatically with pCloud's Mobile Apps. Save space on your phone.
Unhackable: pCloud is literally unhackable. The company challenged hackers to a reward of $100k if they could hack it but no one was successful.
Crypto folder: Check it out here.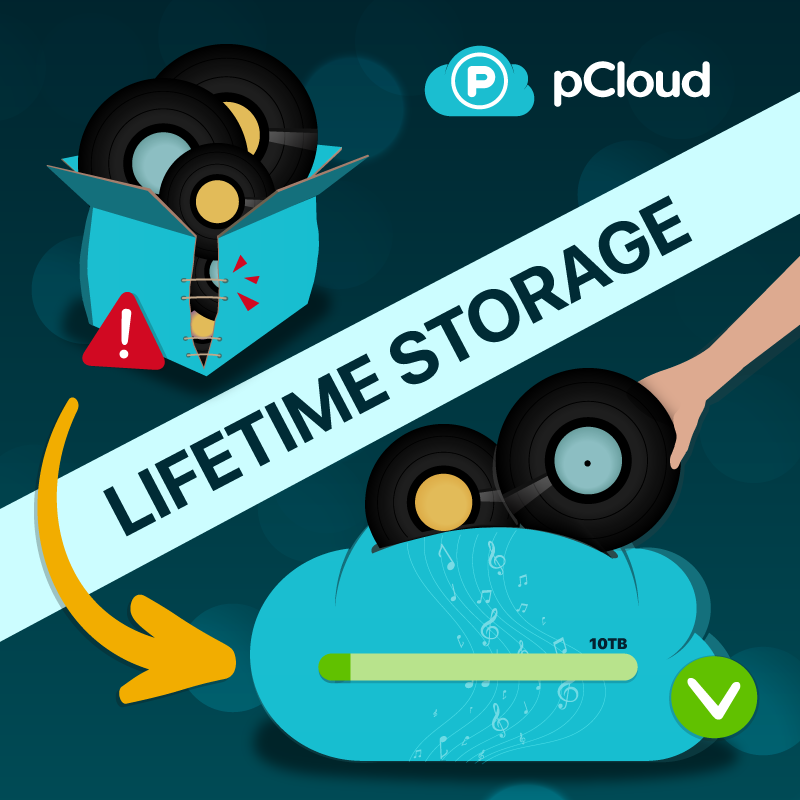 Cyber Monday Prices
For Cyber Monday, you can get their 2TB Lifetime storage + Crypto Folder (zero- knowledge Encryption) 76% OFF regular prices.
That is one of the best bundles available during this period.

Customers can save $1315, by purchasing the Bundle for just $400! Save $1315!
In other words, the Lifetime Crypto Plan comes for FREE, while its original price alone exceeds $500.
Time to think differently about Cloud Storage?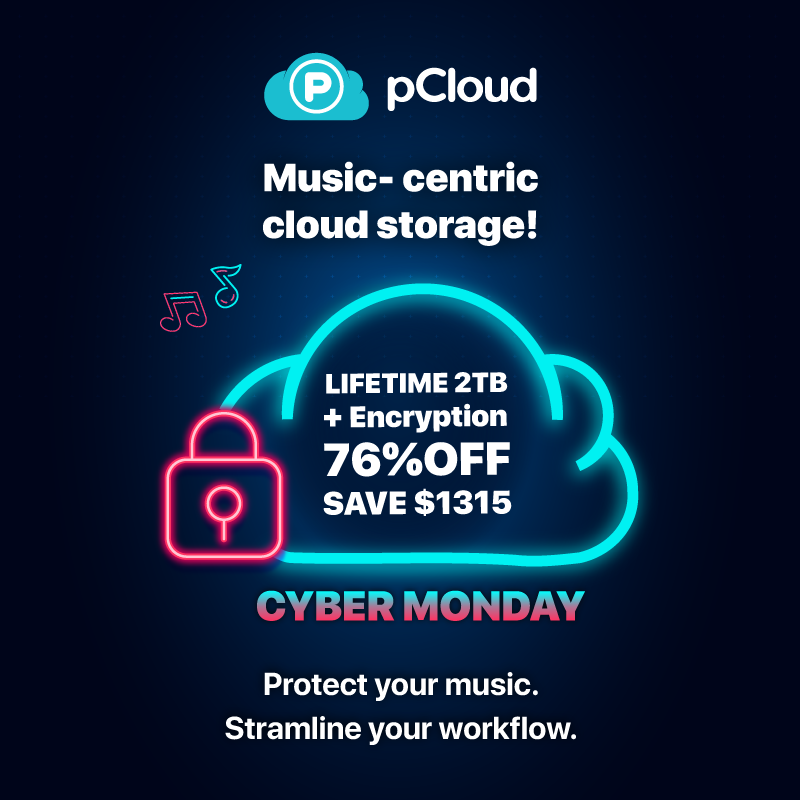 Disrupting the cloud storage industry and being considered the best Dropbox alternative is the pCloud mission!
The company pioneered the One and only LIFETIME model, where just a single payment lasts for a Lifetime. This has helped them grow their customer base to 16 million users and counting.

With today's cost of living crisis, the Lifetime plan is considered a genuine investment to get ahead of future potential price rises.
You pay only once and you receive further updates, service improvements, and new features in the future, free of additional charges or fees. That is the beauty of pCloud's generous pricing factors.
*Attack Magazine is supported by its audience. When you purchase through links on our site, we may earn an affiliate commission. Learn more.