As preparations get under way for the 2017 instalment of the Amsterdam Dance Event, we speak to the team responsible for broadening the conference's musical horizons.
Amsterdam Dance Event has been a fixture on the international music calendar since 1996, but ADE Beats is a more recent addition to the programme, bringing a hip-hop focus to the event. We spoke to ADE Beats project manager Aldo Bruining about what the event entails and how dance music and hip-hop can learn from each other.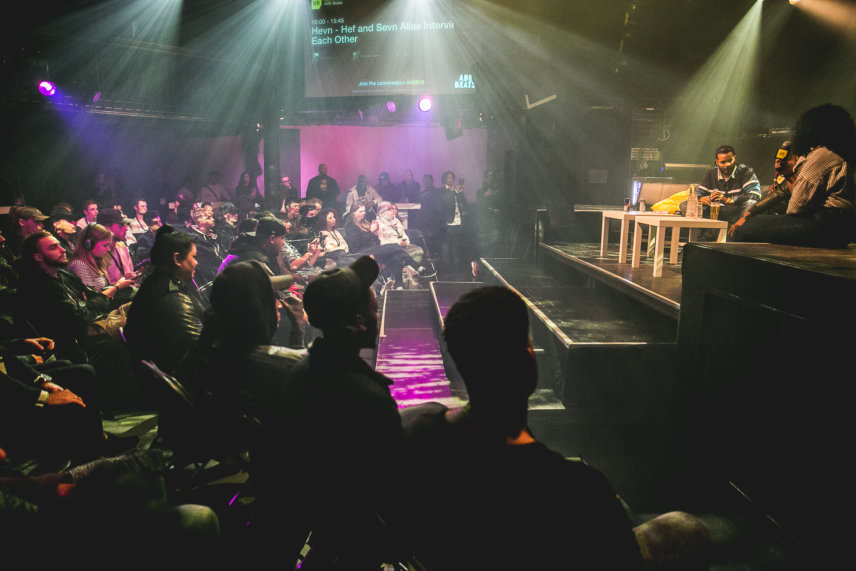 Attack: How did ADE Beats come about?
Aldo Bruining: We started in 2010 with our event in Rotterdam and have been building the event and its reputation for five years there. It grew into quite a big festival with about seven stages at night and a two-day conference programme. In those years we have built our event into the main conference and showcase festival for hip-hop, bass and beats in the Netherlands, and a platform for the European scene.
In 2015 we moved the event out of Rotterdam, and started as a partner of Amsterdam Dance Event. We were already partnered with ADE from the beginning and mutually agreed this would be an opportunity for us to further develop internationally and for ADE to have a strong platform for these crucial genres alongside their main event.
we have built our event into the main conference and showcase festival for hip-hop, bass and beats in the Netherlands
What inspired you to create a hip-hop platform at one of the largest dance music events?
It is actually an electronic music event, so hip-hop, bass and beats are a natural fit. For example: we always play a lot of attention at Beats to the roots of all these genres: the DJ and remix culture in the Caribbean. Dutch producers work in all fields, as do a lot of our MCs, vocalists and songwriters. See for example the amazing international career of Mr Probz, the Dutch hip-hop artist who had a breakthrough smash with a dance remix of his song 'Waves' and is on a worldwide tour with Armin right now. These genres are close right now and hip-hop is on an amazing streak, the most streamed music worldwide, with all the large pop artists getting their inspiration from our genres. The crossroads where dance and hip-hop meet is extremely interesting because it seems to create a lot of new business and artistic opportunities. In our 2016 edition we had Def Jam CEO Steve Bartels discuss the label's love for DJing and dance culture, for example, and a panel discussion on what the hip-hop and dance industries can learn from each other. We believe hip-hop, bass and beats will only become more important in the near future of the electronic music scene, as will crossovers.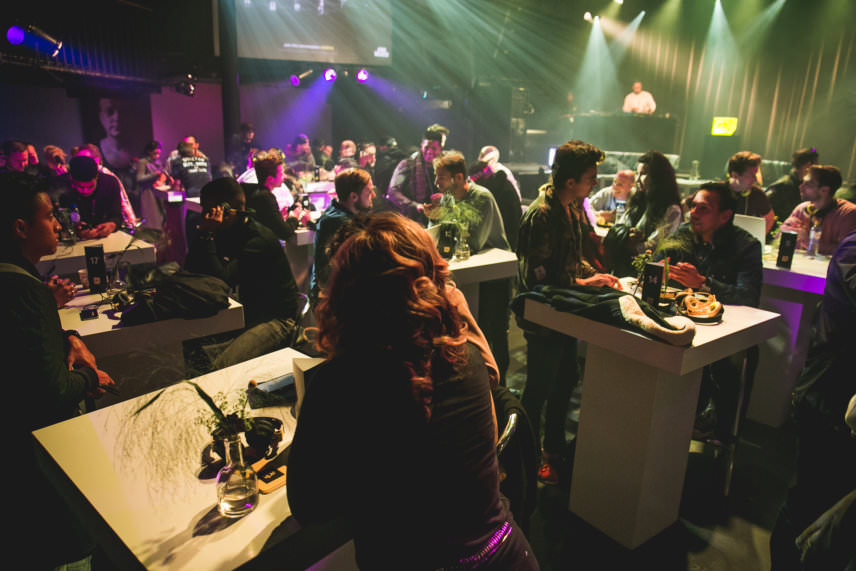 You ran a pilot edition at 2015's event. What did you learn from that to ensure the first full edition was a success?
For the pilot we decided to focus on the business side of the conference. This resulted in great connections and vibes and showed that the location and timing of the conference within ADE was just right. So for the first full edition of 2016 we basically stayed true to the combination of this location, the timing and the really strong business conference, and added a vibrant talent programme for the local scene and a load of amazing Q&A sessions with headliners like Chuckie, DJ Jazzy Jeff, Hudson Mohawke and hip-hop pioneer Kurtis Blow. Additionally we took the opportunity to spread our programme during the week by adding a playground programme with panels and network drinks together with Puma and Daily Paper, and teamed up with Vice to do a showcase with local artists.
we took the opportunity to spread our programme during the week by adding a playground programme with panels and network drinks
What do you think hip-hop and dance music can learn from each other?
Hip-hop is at a very interesting point right now. Loads of hip-hop artists start out in a grassroots way. In the meantime it is the most streamed genre worldwide, and it has crazy commercial success. Dance on the other hand is a multi-billion industry, very professionally operated and cooperative in many ways. Both genres have producers that can jump from their bedroom to international collaborations within a blink of an eye, but at the same time there are traditions and experiences that are more unique to a scene, where people can learn from each other's experience. I like building bridges and we want to do exactly that with our event.

Beats involves a lot of panels – can you tell us more about what you choose to focus on?
We choose to focus on interesting topics happening in the scene. We had talks about how the gap between UK and the rest of the world is bridged in the grime scene; we talked about the chances and opportunities of doing hip-hop, bass and beats business in Dubai, India and China; on Dutch producers going global and working with Diplo, Lil Yachty or MIA; we had a Harvard teacher doing a lecture on the influence of Caribbean music on the sound of global pop music, and loads more.
This is complemented with key figures in Q&As with the audience, like Kurtis Blow, Hudson Mohawke, Chuckie and DJ Jazzy Jeff in 2016, and a talent programme where talented artists can connect with music professionals to let them hear their demos, talk business and present themselves. We even did a writing camp last year together with our media partner FunX. At our playground programme we focussed on how brands and artists work together, followed by examples by Soulection, Daily Paper and Puma.
We choose to focus on what is happening in our scene, in presenting our audience with new business opportunities, the latest trends and commercial partnerships.
At our playground programme we focussed on how brands and artists work together
How did you choose who to approach when putting together the programme?
We are always looking for a variety of experienced industry figures and artists, exciting producers, music professionals with original stories and of course people that fit into themes we think would be valuable for our delegates. So, for example, after we know we are doing a grime panel, we research the right speakers for this, not just the big name artists, but the up-comers, the managers, the bookers, the media. Of course, when artists happen to be around for ADE that fit right into our profile, we often welcome them.
Finally, what can people expect at ADE Beats in 2017 and beyond?
We have seen that in 2016 over 20% of our visitors came from other countries than the Netherlands and right now our main focus is to further grow our event internationally. We have an amazing international network and a strong base within the Netherlands and Europe and want to develop our platform into a strong international player for these scenes, like ADE is for electronic music as a whole. We had an amazing conference in 2016, so the bar for 2017 is set and our ambition is clear. Keep following our social media and our website to get the first programme updates.
ADE 2017 takes place from the 18th to the 22nd of October. Find out more here.