Designed to be at the centre of a microtonal studio setup, this collaboration between ODDsounds, a UK startup, and Aphex Twin should fire your music into a microtuning odyssey.
Bored of the same good old 12 notes that have served us well over the centuries? Yup, us too and it seems Richard D James and ODDsound also. The famed Drukqs producer, well known for his microtuned compositions, has teamed up with ODDsound, Oli Cash, Damon Hancock and Dave Gamble and released MTS-EPS Suite which aims to solve this problem.
What Is Micro Tuning?
Most standard Western music is in the equal temperament tuning, where there are 12-note octaves each separated by 100 cents. As most readers of Attack will be synthesis nuts, they're going to know this most likely already..
However, microtonal scales go a step further and explore the spaces between not just the 12-note scale (equal temperament or not) but other scales, particularly from non-Western countries.
When Korg released the Monologue, many users were excited about its microtuning feature and Richard D James also worked with Korg on the Monologue. Today's release makes microtuning whole projects, including hardware, far easier.
What Is The MTS-ESP?
This new plug-in gives producers the tools they need to completely retune your studio, existing projects and more. Whilst micotuning is available across various plugins already, the MTS-EPS suite enhances the capabilities, accessibility and usability. Think of it as an all-in-one microtuning solution.
That's Great – But What Does This All Mean?
Whilst it's not a shortcut to making music like Aphex Twin, the MTS-ESP promises to widen your harmonic arsenal.
You will be able to effortlessly control plug-ins and hardware in real-time, opening up new possibilities for musical expression.
At its heart is the MTS-ESP (top of the image below), which allows for plugins to automatically connect to each other and share tuning information.
You now have 63,050,394,783,186,944-128 more frequencies to play with. —Richard D James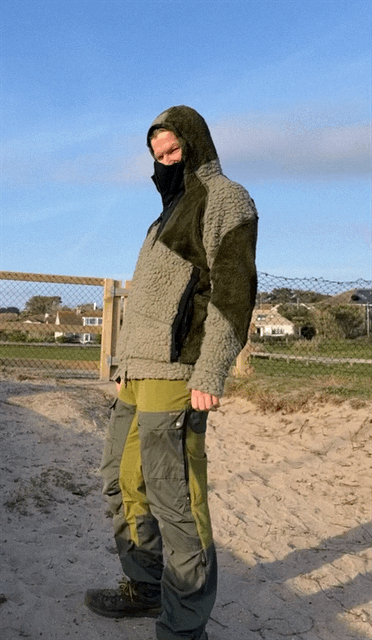 As long as everything supports MTS-ESP then you can control tuning across your project, which follows the master tuning from the MTS-ESP. As more developers integrate with ODDsound you will be able to control more and more plugins and at launch, many leading brands are already MTS-ESP enabled, including Audiorealism and U-he.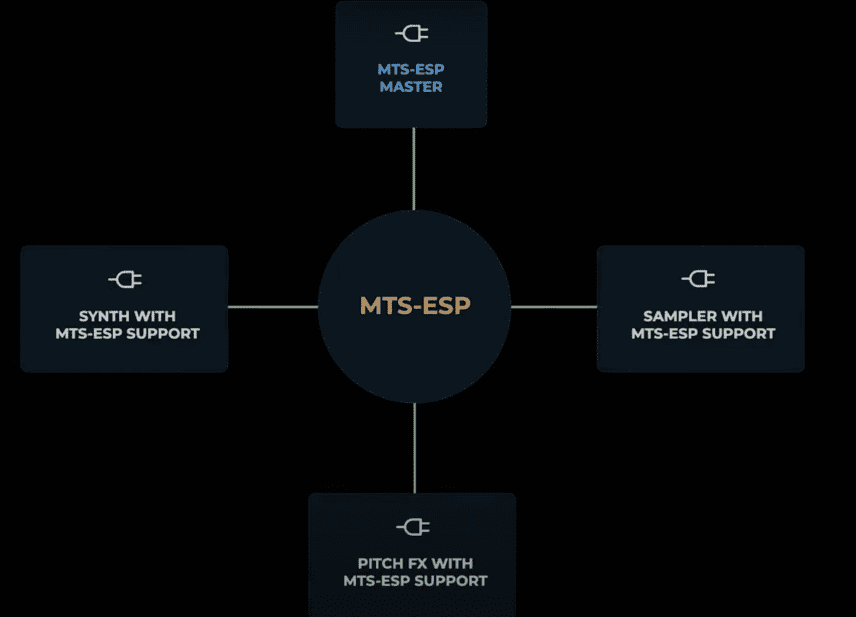 Aphex Twin reached out to software developers (who are almost always happy to hear from him) after he'd showcased his custom firmware for his Rhodes Chroma synth, which allows him to define new tunings and transfer them to other instruments.
Till now, support and standards were patchy at best and there was not one solution for controlling tuning. The MTS-ESP allows plug-ins to read from a single, global tuning table, updating in real-time.
The MTS-ESP comes in two versions. The free version allows you to import skbm and tun files to retune all connected MTS-ESP client plug-ins. You can store and recall tuning settings in the DAW session and the plug-in.
The full version, priced at £79.99, unlocks the power to create new tuning systems, automate tuning changes across all plug-ins and MIDI devices, visualise and compare tuning systems and much more, with a fully-functional 30-day trial available.
Features:
Import and export .scl, .kbm and .tun tuning and mapping files
Create new tuning systems, manually and algorithmically
Control the tuning of your whole studio from within a single plugin
Retune any plugin or MIDI device with either MTS-ESP, MPE, MTS SysEx or MIDI pitch bend
Automate tuning changes across all plugins and MIDI devices
Visualize and compare tuning systems
Convert compositions from one tuning system to another
Create subset scales by analysing MIDI to only include used notes
Use a Novation Launchpad as a microtonal keyboard and chord player
Create tunings by ear and tune instruments with the built-in synth
Zero-latency, low CPU use
Simple, ergonomic resizable interface
Mac Retina and Windows HiDPI support
Free, completely functional 30-day demo
For more information visit the ODDsounds website.