Jon Dixon, aka minorINVENTION, has just released his 'Coda' E.P. The record blends jazz with techno while incorporating further influences from his time working with Mike Banks. We asked Jon to run us through it track by track.
Jon Dixon has a significant musical heritage. Having studied classical and jazz piano at The High School For Fine and Performing Arts he went on to perform with the Detroit Symphony Civic Jazz Orchestra under the direction of late Marcus Belgrave.
As his career progressed, he has the chance to play for/with Chick Corea, Jeff Hamilton, Robert Hurst, Delfayo Marsalis, John Clayton, The Count Basie Orchestra, Marcus Belgrave, The Detroit Symphony Orchestra, Leon Ware, Eric Roberson, Dwele, Amp Fiddler and more over the past decade.
However, Attack readers might know Jon best as the lead for the Underground Resistance live acts Galaxy 2 Galaxy and Timeline. He's also performed with Interstellar Fugitives, Amp Fiddler, Jeff Mills, Mike Banks, Derrick May, Francesco Tristano, Carl Craig, Goldie and more.
It's no surprise his music is a smorgasbord oF sounds with harmony and groove driving the sound. We asked Jon to run us through his 'Coda' E.P track by track.
JON DIXON 'CODA' E.P.
The 'Coda EP' made me reflect on my time as a music major in college and the various styles of music I had to study/learn, one being classical music. So composers like Bartok, John Cage, and specifically Bach have inspired my thinking and approach to this EP.
Inventions in classical music are short musical pieces, Bach was one of the key composers in writing inventions. For me, every track produced by minorINVENTION is just that, a small idea that inspired the entire track. The word Coda means that you get ready to end a piece of music after reviewing all that was previously played. Some motifs could be used, or they can go in a different direction in general before the piece ends.
This is my take on the definition of 'Coda' and the way it can be used in 2022. Everything was musically arranged in Logic X. All but the drums come from my hardware collection, which I'll mention a few in the description of the tracks.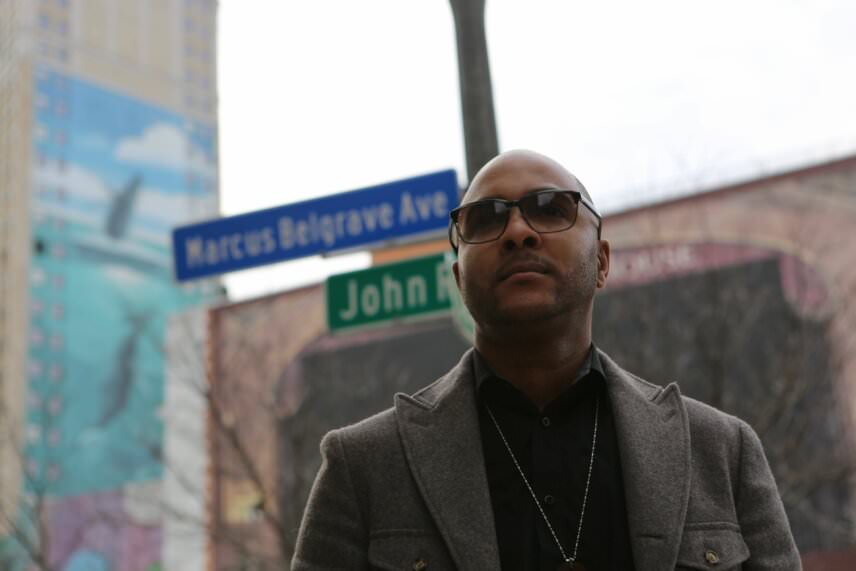 Exposition
Exposition is what you will find at the beginning of a piece of music. It sets the tone and generally establishes what you can expect tonally, rhythmically, harmonically, and melodically in the entire piece. The synth heard is one I created from the Elektron Analog Keys. The chords then come in from one of my favourite workstations, the Yamaha Motif ES. 
Harmonically, I wanted to do something I could practice to, something my friends who play jazz could practice to and discuss theoretically. I wanted to explore all the possibilities you could improvise over the chord structure.
At the same time, I'm hoping it's something people can dance to and vibe with as well!
If I Were Kyle
'If I were Kyle' came about when I was making the track and I thought about my good friend Kyle Hall. I didn't think of a name for this one until I was finished. I said to myself, "If I were Kyle, I would make a track like this". It's got his vibe! Watching him DJ and his unique production style definitely inspired me when making this track.
Synth-wise, I used my Yamaha CS Reface and played around with the various sliders until I came up with this crazy sound. The melody/chords are two or three part harmonies depending on how I played the melodic idea. I also used my Motif in there as well. 
MST 2022
'MST 2022' stands for Music Theory 2022. My college music courses always started with three letters followed by the level after that. For example, MUH 1010 & MUH 1020 (Music History Level 1, Music History Level 2). 
'MST 2022' is my definition and a musical version of the theory I gained from school and various mentors over the past 20 years. This theory doesn't just pertain to music, but also how certain rhythms work together. The main synth that repeats throughout the song is from the Elektron again, and when the strings come in, those are from my Motif ES.
I wasn't the biggest fan of theory in college and I wanted to make something that reminded me of sitting in a class with a book that had tons of information, but not knowing if I would ever use any of it.
Idee Fixe
"Idee Fixe" is French for a fixed idea. This fixed motif or reoccurring melodic chord pattern occurs in the entire song, only, it doesn't. I made it sound as if it doesn't resolve harmonically and for those who listen closely, you'll be able to tell when it does repeat. It doesn't happen over the course of 8, or 16 or 32 bars, but it does happen.
The vocal sample is from a friend of mine who recorded some vocals we never used from about 10 years ago. The piano that enters, later on, is again, from my handy workstation of 19 years – the Motif ES.
Coda
Lastly is 'Coda'. It starts out dramatic with Synth (Korg Microkorg) and strings (Motif ES). I wanted to make something that kinda summarized these past two years as well as everything in the EP. I wanted to take all the ideas and minor Inventions I stated in the previous four tracks and include them in some way. 
This one evolves more rhythmically as the song goes on. The hard-hitting percussion was inspired by the complexity and hardships of the pandemic that tried to limit me creatively but failed. Sometimes the moments in life that seem impossible to overcome end up inspiring you in some kind of way.
Some phrases in this track are incomplete, maybe 14 or 15 measures, it's imperfect… on purpose. Enjoy!
Jon Dixon's 'Coda' E.P is out now on his label 4EVR 4WRD. Buy the E.P on Bandcamp.
Want to learn more about chords in dance music? Follow our Passing Notes series on YouTube.
While you're here:
Check out our Elektron Sound Packs




Electronic sounds for Analog Rytm, Digitakt, Digitone, and Analog Four.
FOLLOW ATTACK MAGAZINE