Natasha Kitty Katt is a Scottish producer and DJ who specialises in disco flavoured house. She has put out tunes on Glitterbox, Midnight Riot, Paper and DJ Spen's Unquantize and is just about to drop a remix for Duo-Tone. We asked Natasha to tell us about her top tunes.
What's the first record you ever bought?
I remember the first soul/disco records I purchased were Salsoul Orchestra featuring Loleatta Holloway 'Runaway' and Jeff Perry 'Love Don't Come No Stronger'.
The first time you remember hearing electronic music?
The first time I remember hearing electronic-based music actually came from the likes of New Order and Depeche Mode. I remember hearing 'Blue Monday' as a child in the film 'The Wedding Singer' and being absolutely hooked/fascinated. I've always had a fascination with 80s electronic sounds.
Your favourite ever record?
This is a very tough question to ask a DJ… but I would have to say Luther Raab 'Make A Little Move'. From the moment I first heard this track, I was instantly hooked. From the thumping bassline to the infectious vocals, it was game over. This song makes its way into the majority of my sets. It underpins all the reasons why I love disco and soul so much.
The last track of the night?
Marlena Shaw 'Touch Me in The Morning' (Disco Mix). It's no secret I love this track. From Marlena's stunning vocals to the beautiful orchestration, this is just another example of why I love disco music so much.
The best chillout record?
'Love Stormy Weather' by Melvin Brown & James Matthews. I find this track hypnotic. The sounds reminds me of The Doors with a more soulful flair.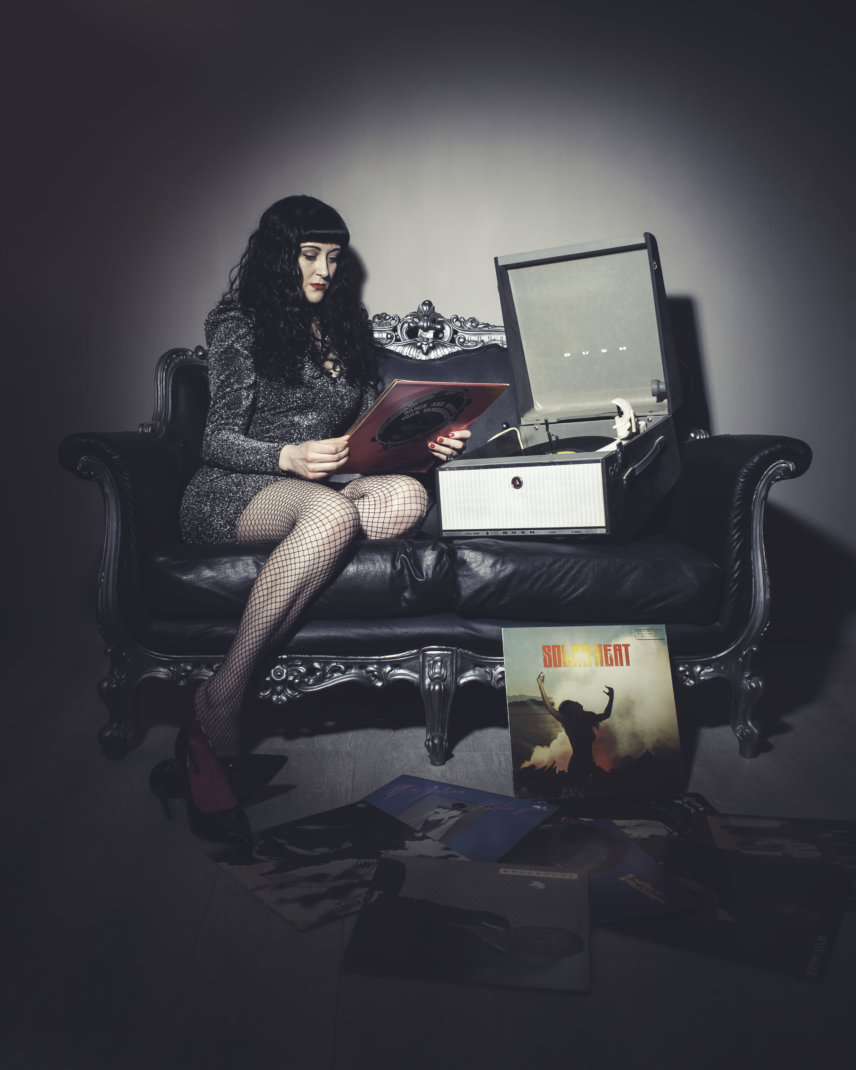 The best record for a family party?
'Janice, Don't Be So Blind To Love' by Skip Mahony. This one was a no-brainer, a solid family favourite. My father is called Dennis and as children, my sister and I used to sing "Dennis" instead of "Janice". This has definitely stuck, also it's a freaking amazing track. What's not to love?!
The guilty pleasure?
Kim Carnes 'Betty Davis Eyes'. I've always loved this track. The production is spot on and the 80s vibe is always a win in my book.
The record you're proudest of?
Otis Clay 'The Only Way Is Up' on original 45' is my pride and joy. This track means so much to me and the words are more relevant now than, ever.
Natasha Kitty Katt is on Instagram.
Listen to Natasha Kitty Katt's remix of 'Time And Time Again' by Duo-Tone Productions ft. Sense of Sound Singers on Soundcloud.