French DJ, producer, and co-founder of Frappe Records Ten Fingerz has just released a brand new French house-infused EP titled 'Fingerz Work'. Find out what makes him click as he takes on Attack's rapid-fire QnA.
Why music?
You don't really decide this, do you?
If you weren't making music what would you be doing?
I've tried other things before, now it's music or nothing.
What's the best advice you've ever received?
Listen to the silence in the tracks (Thank Art Of Tones for this one).
What inspires you?
Hard to say really… emotions, I think, ones I feel, ones I want people to feel on the dancefloor.
What's the next big thing?
For Ten Fingerz or in general? For me would be to play at Nuits Sonores (I'm from Lyon). In general, I don't know, the world's going so pear-shaped at the moment.
Best club experience?
As a clubber, dancing to Derrick Carter, the best DJ ever, period. As a DJ, playing vinyl-only Chicago house for the 'House O Drome' party in Paris recently, that was a blast!
What's the worst job you've ever had?
Working as an executive for a global media company, as close to detention as it gets.
How do you know when a track's finished?
It's more often I know that it's not. I don't know, I can just tell there is nothing more I can do, I feel like it's roughly where it wants to be, where I've been able to push it, and then I'm done.
What was your last day job and when did you realise you could give it up?
I worked as an executive for like 12 years. I left about 4 years ago now. At some point, it became a question of survival, I was trying to find work elsewhere, but couldn't find the right position. I was drained by the huge, constant stress, had a burnout in 2018 and then I was like okay time to go now and decide once I'm out what's next.
Music, which has always been my passion, turned out to be my job (My mum is super happy that I've now made more money from gigs than I've blown on buying vinyl).
Which song do you wish you wrote?
'Midnight Ravers' by Bob Marley, an awesome reggae track.
What's the easiest way to make it in the music industry?
If anyone has an answer to this they are either lying or have some amazing ghostwriters and PRs. Making it anywhere, when you come from my background is not easy, but the journey is nice, banging acid tunes on the way.
What's the worst track you've ever released?
I'm trying to release tracks I kind of like, I'm a slow producer. So I don't know, I hope the ones that I've put out so far are okay enough. Please DM me if you think any of them on the new EP are really rubbish.
Recommend us a film.
Scratch, the documentary.
Recommend us a book.
The Age of Surveillance Capitalism by Shoshana Zuboff.
What or who is underrated?
At the moment, some dudes who have made crazy music over the last 20/30 years and have great DJ skills are totally under the radar because they've not jumped on the social networks bandwagon quickly enough. These guys are becoming the unsung heroes of House and Techno music, and it shouldn't be that way in my opinion.
What or who is overrated?
This page is not long enough to even start a shortlist.
What are you addicted to?
Vinyl buying and eating chocolate.
What do you lust over?
Not sure I get this one, I'm only French, ribbit.
What is your greatest regret?
I don't really work like this, accepting what has been is to me, the path to making the most of what is yet to come (I'm saying this stroking my long white beard, sitting alone on the top of a snowy mountain).
What one thing would most improve your life?
Politics made for the people's actual common good. That would improve the life of a lot of people, mine included.
What's the worst gig you've ever played?
Oh damn, I'm not sure. I quit drinking more than three years ago now and I remember before this I kinda fucked up a couple of sets because I was just too drunk at the decks. I was playing closing time luckily on these occasions, everybody was as drunk as me, so hopefully I got by.
Collaboration: rich creative experience or pain in the ass?
Rich experience.
What's the secret to a great mix?
Know your tracks inside out and mix with your ears, not with these little bars some software has nicely lined up for you.
If you could only listen to one more track, what would it be?
'War', from Bob Marley.
How do you relax?
Watching MotoGP, I'm as exhausted as the drivers at the end of the race, then I fall asleep. That is unless Fabio Quartararro has won, in which case I just squeal like a little piglet for hours.
What one piece of software/kit could you not do without? Why?
My Korg Minilogue XD.
Art or money?
Art.
Ronaldo or Messi?
Scottie Pippen.
Strangest place you ever wrote a track?
I still have to try making them outside of the studio. Sometimes I wake up in the middle of the night with melodies and basslines in my head and I go whistle them on my phone in the toilets so that I don't wake up my GF. I guess that's strange enough.
Must-visit record store?
Techno Import in Paris (With Syncrophone 50 meters away on the same street).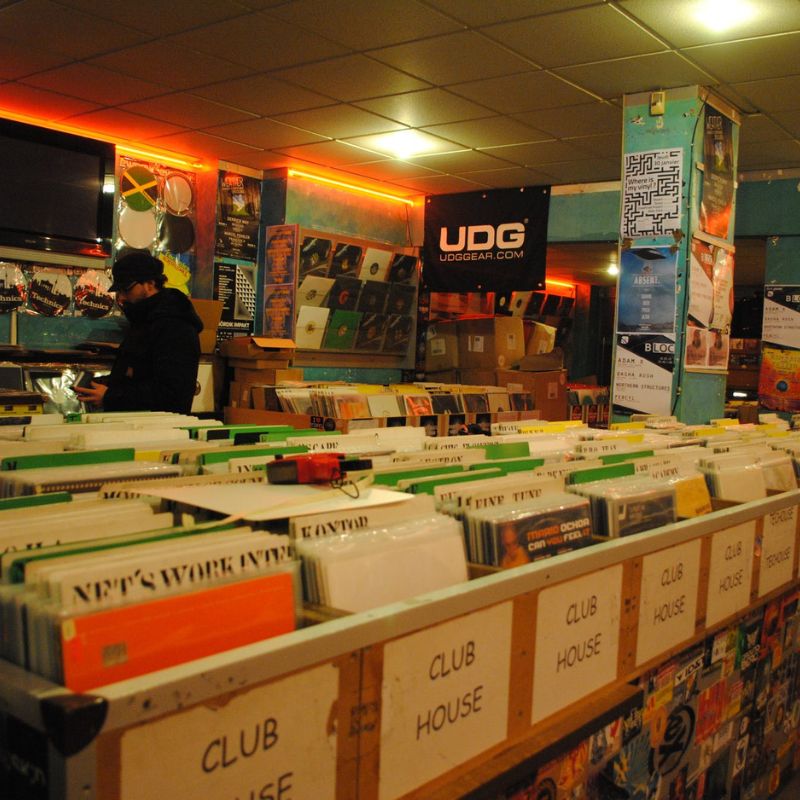 What's your single biggest frustration in the music industry?
I agree with the opinion shared by Laurent Garnier in a recent interview: the image is now taking way too much importance, over talent, skills or whatever actual musical talent and vision you may have.
We were underground and some days it's now turning into an entertainment show, with more and more freaks, socialites and attention seekers joining in every day. Not a fan of this trend and some days it frustrates me.
What's your favourite label? Why?
Damn, there are many, possibly Classic Music Co, which is probably the one label I play the most. I'm particularly a fan of their early releases when Derrick Carter was still involved. What they did with these first 100 releases on vinyl is Electronic Music History.
What's the worst thing about making music?
It can swallow you whole if you don't make sure you have enough distractions to take you out of the studio, the record shops, and your work-related emails.
What's your motto?
Play hard party harder.
Name something timeless
The Technics SL1200 MKII.
Tweet us a tip. What's the best production advice you can give in 140 characters or less?
Have a few pieces of kit, know them well and work hard, just keep going back at it. You'll fail but you'll learn on the way. Ableton is already packed with more gear and options than most of the 90s studios where the best house and techno records were made.
Your personality as a producer makes the difference, not the quality or amount of gear and plugins you own.
Complete this sentence: "At heart, I'm just a frustrated…
giant rabbit that says ribbit.
If someone saw one of your performances in 1,000 years' time, what would it tell them about the year 2023?
That I should have got a haircut before getting on stage.
Can music change the world?
Like any human activity, if used well it sure can. I'm just a bit sad to see that most artists these days don't even intend to have an impact on social or environmental issues. We can still learn from the 60s and 70s artists on this. This lack of engagement from people who could make a difference is a disappointment to be fair.
What are you listening to right now?
Nujabes – 'Luv (sic)', this track makes me cry (Thank you my beloved Ophélie for introducing me to this great artist).
What should you do before you die?
I'm too busy to think about this.
Stream or purchase Ten Fingerz's 'Fingerz Work' EP now.
Find Ten Fingerz on Instagram.
Follow Attack Magazine