With influences including Daniel Avery, Bonobo, Bicep, Overmono, Kassian – Sattam is one to watch for the future. We put him through our QnA.
Sattam is back with his house-infused acid anthem 'Dream with Me.' Originally hailing from Vienna and currently based in London, Sattam has recently been supported DJ by Jody Wisternoff, The Blessed Madonna, Works of Intent, and BLOND:ISH.
With over 2 million Spotify listens and appearances on BBC Radio 1 Introducing, Sattam's journey has been one littered with remarkable successes, yet it is still just beginning — time to put him through the QnA.
Why music?
I've been hooked on electronic music since I discovered it on the internet in my bedroom at the age of 12. Only a matter of time until I had to give it a go myself.
If you weren't making music, what would you be doing?
I probably work a corporate job in London.
What's the best advice you've ever received?
You will only ever compare yourself to the people around you.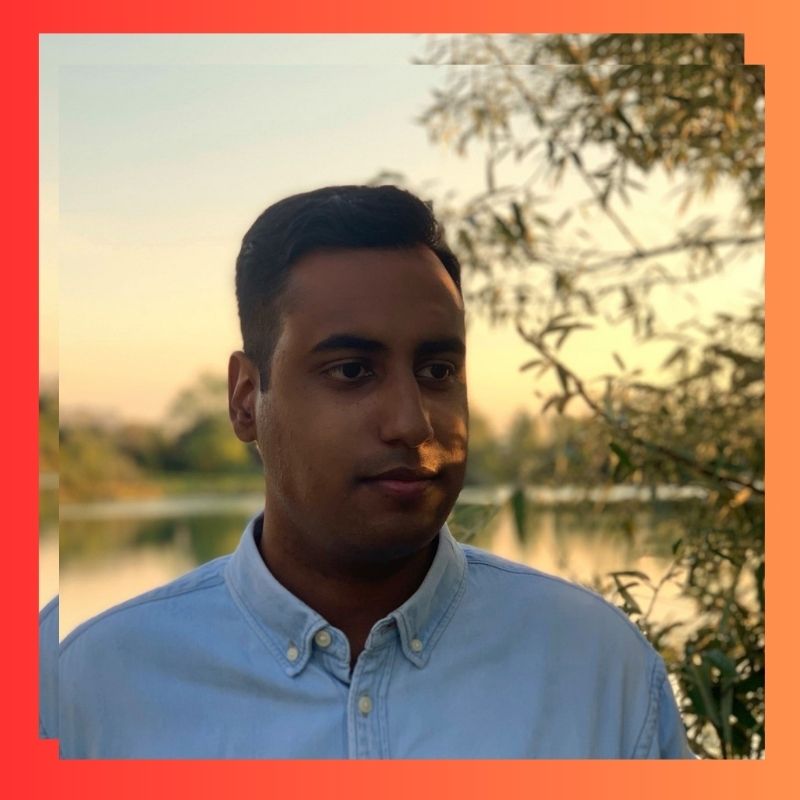 What inspires you?
London nightlife.
What's the next big thing?
I am seeing a big resurgence of trance at the moment, but with a house-y twist…or that could just be my algorithm.
Best club experience?
I actually had an amazing club experience with my friends in my hometown (Vienna) last year. We saw Kink at this new club called PRST, which was mind blowing. It was really great to see a club like that finally open in Vienna.
What's the worst job you've ever had?
No job will be completely fulfilling until I get to do music full-time.
How do you know when a track's finished?
After a first draft, I tend to make a checklist of things I need to change. After those are done I am usually finished – I am actually quite good at finishing tracks without overthinking it.
What was your last day job and when did you realise you could give it up?
Not quite there yet.
Which song do you wish you wrote?
What's the easiest way to make it in the music industry?
There is no shortcut, but it seems that a combination of consistency and a good network goes a long way.
People (including myself) seem to forget how important the latter is it's not only about locking yourself in your bedroom to make music 24/7.
What's the worst track you've ever released?
Please do not listen to anything on my Spotify before 2020.
Recommend us a film.
Lion. It's a great movie and, most importantly, a great score. I think I cried.
Recommend us a book.
A great coffee table book is actually 'Acid House as it Happened' by photographer David Swindells, which has beautiful photographic depictions of UK rave culture from the 80s and 90s.
What or who is underrated?
Any song that has vinyl-shaped album covers on Spotify.
What or who is overrated?
Anything I don't like.
What are you addicted to?
World of Warcraft.
What do you lust over?
My mum's food.
What is your greatest regret?
Not fully delving into Logic Pro properly as soon as I got it when I was 19.
What one thing would most improve your life?
If I had more time in the day to make music.
What's the worst gig you've ever played?
I once had a gig in France through my university. I won a DJ competition for the trip, and the organiser told me I would have this big gig on the last day. Turns out they forgot to inform the local venue about this, and they let me play out of pity for 15 minutes. I went all the way to France for a 15-minute gig.
Collaboration: rich creative experience or pain in the ass?
Collaboration is very refreshing for me as I love sharing ideas with my fellow peers. However, it is pretty rare for me to collaborate as music production is quite a solitary and wholesome experience to me.
What's the secret to a great mix?
A combination between the old and the new.
If you could only listen to one more track, what would it be?
808 State – In Yer Face (Bicep Remix).
How do you relax?
Making music very early in the morning before the world wakes up…the calm before the storm.
What one piece of software/kit could you not do without? Why?
My Native Instruments Maschine. I love firing lots of quick ideas, in the beginning, to see what sticks, and the Maschine is perfect for that.
Art or money?
Well art…but it helps to have money for all the synthesisers I want to buy.
Ronaldo or Messi?
Not heard of them, are they bouncers at Berghain?
Strangest place you ever wrote a track?
Airplane I guess. I love my space in my living room corner and tend to just consistently write there.
Must-visit record store?
Quite an obvious choice but I really love Phonica Records in London. Also, I always Shazam the music they play over the speakers.
What's your single biggest frustration in the music industry?
Not being able to be in the industry 24/7.
What's your favourite label? Why?
Craigie Knowes – all their releases are so fresh, and it is great to see the wide range of artists that release with them.
What's the worst thing about making music?
When hours or sometimes even days can go by without having a good idea.
What's your motto?
Don't overthink, do.
Name something timeless
Looking forward all week for the club night you bought tickets for a while back, getting slightly anxious in the queue and then losing yourself the whole night.
Tweet us a tip. What's the best production advice you can give in 140 characters or less?
Consistency is key. Don't just make music when you feel inspired; get the hours in and work through all your bad ideas. At the end of the day, it is just as much of a skill as any discipline.
Complete this sentence: At heart I'm just a frustrated …
Pickle.
If someone saw a performance of yours in 1000years, what do you think they would they say?
They would be petrified that the sync button was the only technology DJs had to help them mix.
Can music change the world?
It already has; imagine how bland the world would be without music. Have you tried watching Oppenheimer without sound?
What are you listening to right now?
Lots of modern trance-y, house-y stuff.
What should you do before you die? Travel more and more and more
Perform at BlizzCon.
Find Sattam on Instagram | Facebook. Sattam's 'Dream with Me' is out now.
Follow Attack Magazine