2020 breakthrough artist Effy drops her fourth release of the year, her relentless tech-workout 'Bodied. We caught up with the Rinse FM resident to put her through our Q&A.
Who are you?
Effy
Where are you from?
Lytham in Lancashire, UK.
What do you sound like?
Techno with a sprinkle of acid and melodic synths.
Why should we listen to you?
Go on my SoundCloud and you'll find out.
What have you released so far? What else have you got coming out in the near future?
I've released four original tracks this year on my label Effy Music – 'Fluffy Clouds', 'Planet B', 'Ara' and now 'Bodied', which just came out. I've also remixed Scuba, Earth Boys and Franc Moody. I will have a new release coming out next year on my own label in February.
Which of your tracks sums you up? Why?
'Bodied', because it symbolises something I'm passionate about which is female sexual empowerment. It's also a lot harder than my other tunes which is where I'm going with my sound.
How did you get into DJing/producing to begin with?
When I was 16, my boyfriend at the time had some small decks. I had a go on them and loved it. With production, I've always played different instruments and tried to make tunes since I was really young. It's always something I've wanted to do.
What are three things on your studio shopping list?
Moog Minotaur, ASM Hydra synth and the JoMox Xbase 09 drum machine
What or who is your biggest influence and why?
My friends. Special shout out to Helena Star, Teisha (TSHA) and Jaguar. They empower me as a woman. With us all being in the music industry, we really support each other and lift each other up. They're my biggest fans and I'm theirs.
Who or what have you sacrificed for your art?
I think many artists can relate to the time and energy you have to put into your music. I've sacrificed so much financially and emotionally. Before I dropped out of university, I didn't even go to freshers, because instead of going out, I spent the time in my room, learning about compressing kick drums. Totally worth it though!
What's been your favourite place to play so far?
Corsica Studios. It's an intimate club with an awesome sound system and great crowd.
Where can we hear your music?
You can hear it on all platforms. I also have a monthly Rinse FM show that you can check out on my Soundcloud.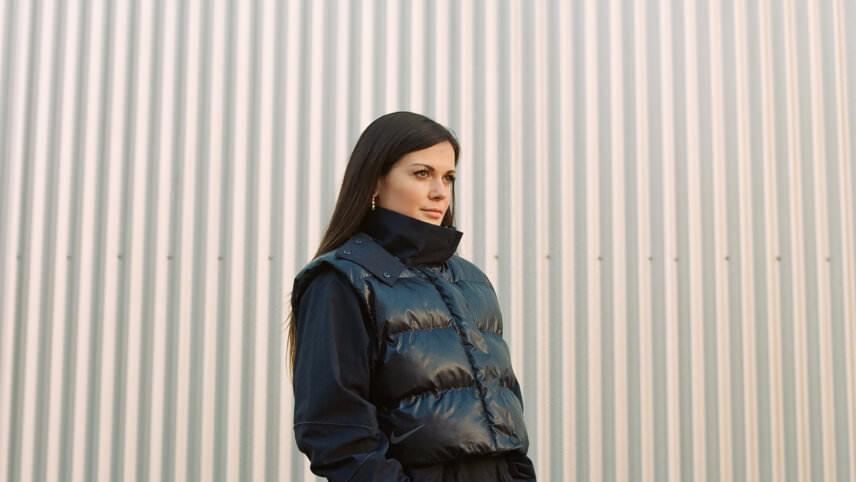 What one song would feature on the soundtrack to your life?
Depends on what day you ask me, but today it would be 'Honey' by Robyn.
What motivates you?
Thinking about what I've yet to accomplish. It's exciting.

Tell us an interesting fact about yourself.
I once got caked by Steve Aoki.

Complete this sentence:At heart I'm just a…
Northern joker who loves a good gravy and chips.
What's the best bit of advice you've received?
I was told very recently, that as a woman, I need to take up space. That's what I plan to do, as well as encouraging my other female comrades to do the same.

Where will you be in five years' time?
Touring the world, and making people dance and escape with the music I make.