Black Girl / White Girl are a pair of D J/ producers from Amsterdam who've released on Relief, Minimal Kids and Percomaniacs. They've just dropped an EP on Eat's Everything's EI8HT label; we got them to answer our quick-fire Q&A. 
Why music?
Music brings joy and connects people.
If you weren't making music what would you be doing?
Working in music marketing or PR.
What's the best advice you've ever received?
Karen: Speak into existence.
Ty: If you don't love yourself, how the hell are you gonna love somebody else?
What inspires you?
Life!
What's the next big thing?
Us.
What's the worst job you've ever had?
Too many! Anything not connected to music tbh.
How do you know when a track's finished?
When it gives us goosebumps.
Best club experience?
Watergate, such an amazing club with nice people and great hospitality.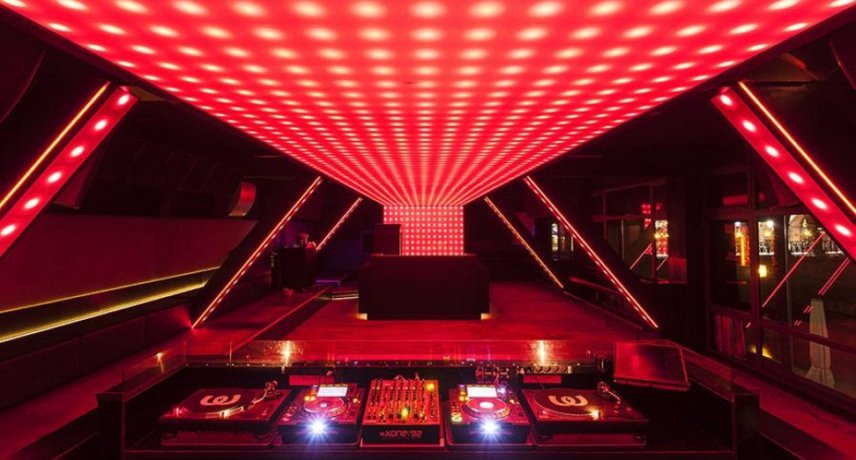 What was your last day job and when did you realise you could give it up?
Maybe we shouldn't have.
Which song do you wish you wrote?
'Sky and Sand' by Paul Kalkbrenner.
What's the easiest way to make it in the music industry?
Be super rich.
What's the worst track you've ever released?
None, we make sure all our music bangs before releasing it.
Recommend us a film.
'Midsommar'. But you need to wash your eyes after! If you know, you know.
Recommend us a book.
'More Myself' by Alicia Keys.
What or who is underrated?
Homemade pizza.
What or who is overrated?
Vinyl only sets.
What are you addicted to?
Our baby Yorkshire terrier Louie.
What do you lust over?
Equality.
What is your greatest regret?
No regrets, we're living our best life.
What one thing would most improve your life?
A farm full of Yorkies.
If you could only listen to one more track, what would it be?
'Ain't Nobody' by Chaka Kahn & Rufus.
What's the worst gig you've ever played?
We haven't had any bad gigs till now, let's hope it will stay that way.
Collaboration: rich creative experience or pain in the ass?
For us personally, pain in the ears.
What's the secret to a great mix?
EQ and gain staging.
How do you relax?
Our favorite meditation cocktail, Mary Jo Anna.
What one piece of software/kit could you not do without?
Art or money?
Making money with art.
Ronaldo or Messi?
Ronaldo!
Strangest place you ever wrote a track?
In the house of the promoter who booked us for a gig in Czech Republic.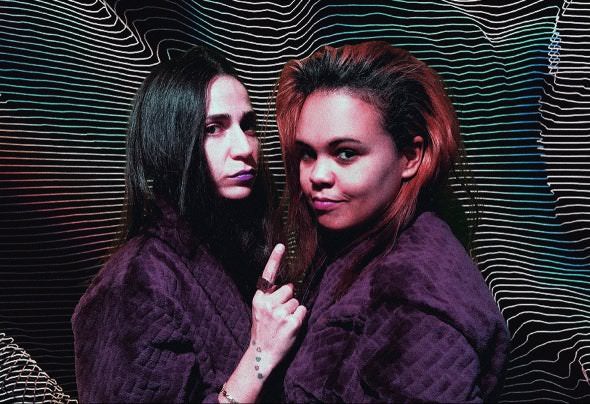 Must-visit record store?
Don't really visit record stores.
What's your single biggest frustration in the music industry?
People who try to take advantage of others in any way.
What's your favourite label? Why?
Too many! Amazing ones are Super Rhythm Trax, Symbolism/Hardgroove, EI8HT, Trip, and UKR.
What are you listening to right now?
Louie's Pet Playlist on Spotify, you should check it out:
What's the worst thing about making music?
Ear pain.
What's your motto?
You can do whatever you put your mind to.
Name something timeless
Self-care.
Tweet us a tip. What's the best production advice you can give in 140 characters or less?
Have a vision, break all the rules, make your own trend.
Complete this sentence: At heart I'm just a frustrated…
Nope. No frustrations here!
Can music change the world?
Of course, but everyone should do their part to change the world.
What should you do before you die?
Make all your dreams come true.
Black Girl / White Girl's EVEV8 is available now.