A Yorkshireman exiled in Mallorca, Phantasy's Kamera shows us around his studio.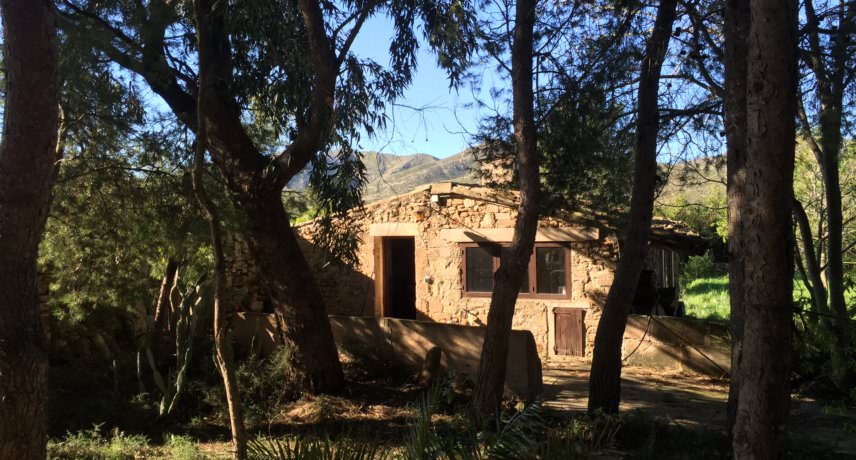 Kamera – My Studio
The studio is a shepherd's cottage in Cala Mesquida on the east coast of Mallorca. The electricity is a bit unpredictable and in summer I have to contend with a variety of insects on a daily basis. On the plus side there are lemons, grapefruit and figs growing outside. I've yet to receive any noise complaints from neighbouring goats.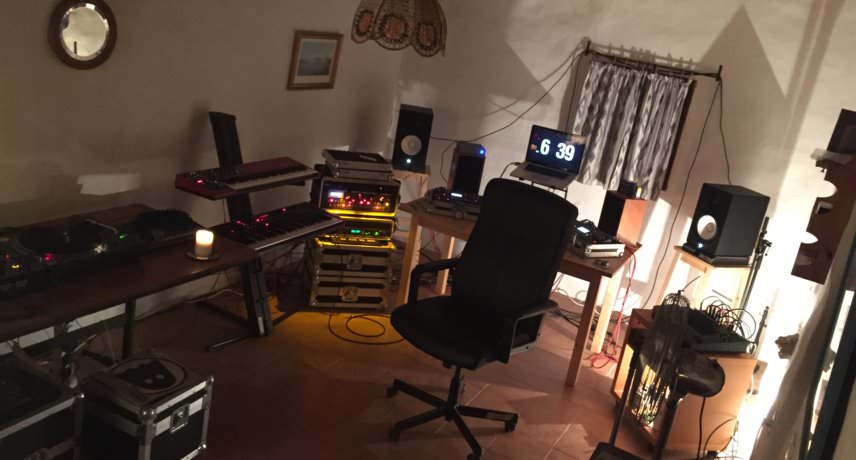 Studio Interior
The interior of the studio is a bit disorganised at the moment as I still haven't got round to setting up any of my more permanent furniture. Flight cases are doubling as work surfaces, and hardware that isn't used daily is in boxes. The tiled floor isn't great for acoustics but it does mean I can skate around on my chair to reach everything.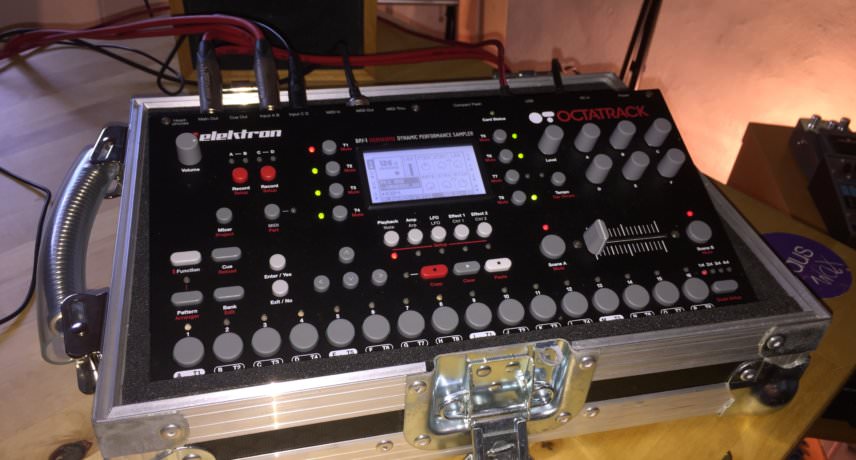 Elektron Octatrack
I bought this a couple of years ago intending to use it mainly for live but have ended up using it for just about everything. Elektron's parameter locks mean you can get some amazing variations going over a sequence. The effects are pretty decent as well – I'm a big fan of the comb filter and reverbs.
I also run other things through the inputs to make use of the effects and overdrive. When I started out I did everything with an MPC 2000XL. This does everything that I used to wish the MPC did.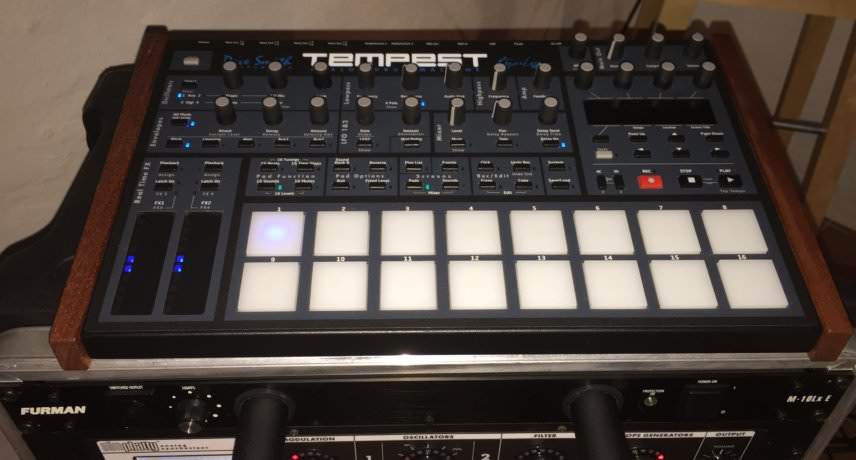 DSI Tempest
The thing I love about this drum machine is that the sounds out of the box aren't all that great, which encourages you to create your own. The synthesis is relatively complicated compared to most drum machines but the results are unrivalled in my opinion. There are some nice touches like the pressure pad roll which is handy for making hi-hats a bit more dynamic. I always track individual drums one at a time. The compression and distortion on the Tempest are good for individual hits but pretty useless for a full drum mix.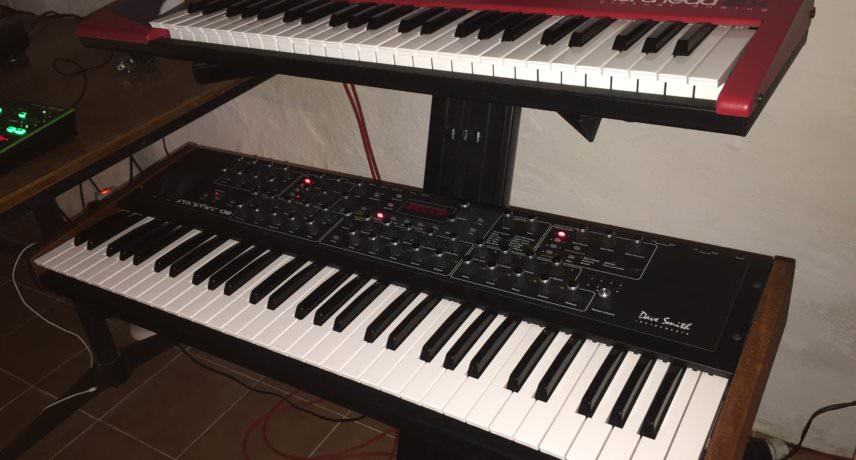 DSI Prophet 8
It's now playing second or third fiddle to the larger Prophet 12 and the more fashionable, must-have Prophet 6, but the Prophet 8 would be my desert island synthesiser. It's another instrument in my collection that I know other people have struggled with, but I've loved it since day one. Out of the box it sounds like a Stevie Wonder session keyboard, but with some patience it can sound incredible. I think I've eradicated every brass-sounding preset from mine.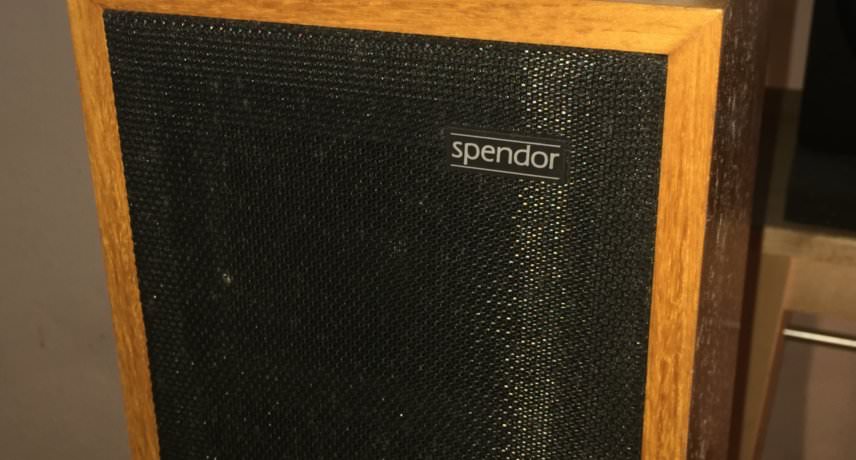 Spendor Ls3/5a Monitors
These passive speakers are legendary (to some). Originally designed as a reference monitor for the BBC, they're like the connoisseur's NS10. I inherited these from my granddad, who was a big classical music fan. Great for working on for long periods of time.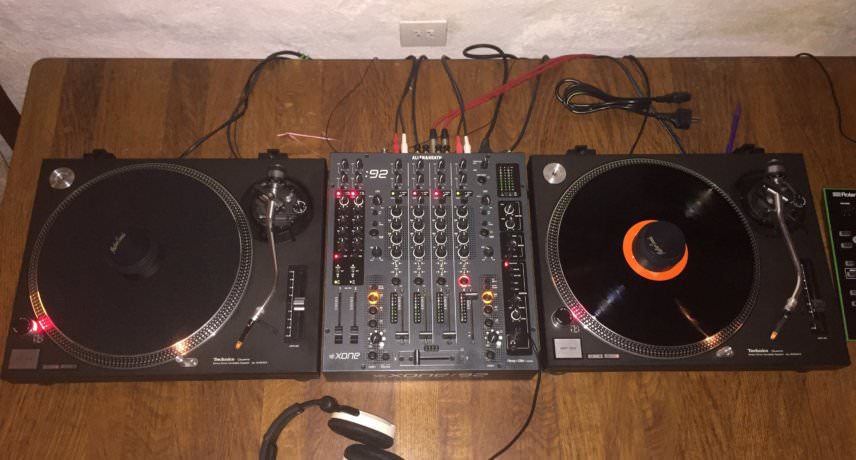 DJ setup
Technics 1210s and Allen & Heath Xone 92. A bit dull but an essential part of my studio nonetheless, more for leisure than creativity. I can probably stand about two hours of solid work before I start playing records for a breather. It took me ages to find 1210s that were boxed in this condition. The filters on the Allen & Heath are a million times better than other DJ mixers.

Mackie 1402 VLZ4
I needed a mixer with a relatively small footprint and after a lot of searching I settled with this. I just needed some extra pres and something to use for a bit of summing of external hardware, but I've been really impressed. The channels sound good if you push them a little and the EQ is really subtle, perfect for brightening up a guitar pedal or sample that has lost some clarity. I also use this mixer for live – two aux returns is perfect for me at the moment.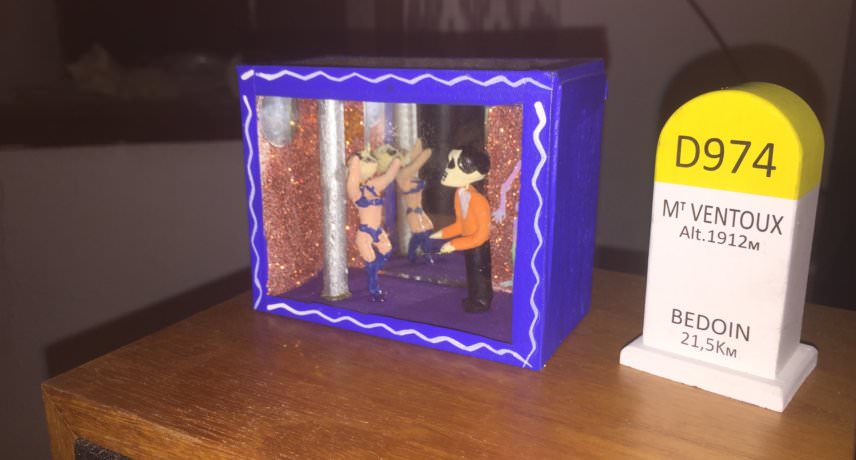 Skellingtons
This is a glass box containing a skeleton doing a pole dance for another skeleton. I bought it on the street in Mexico.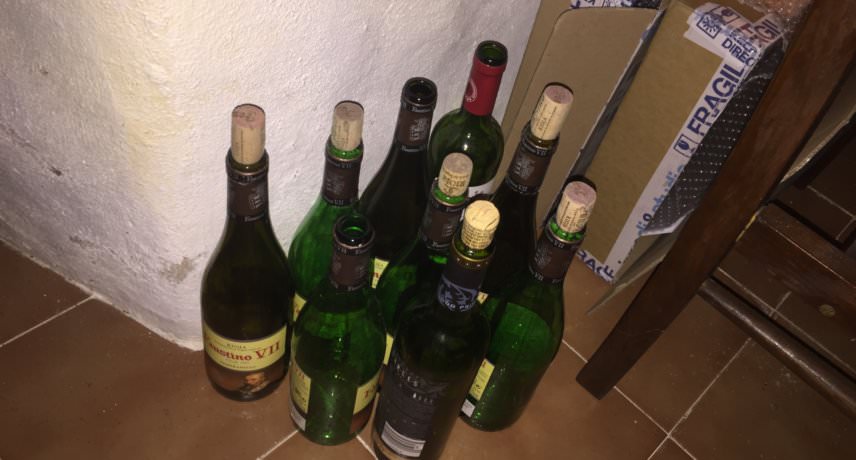 Empties
I order records. I drink wine.
Kamera's Ventoux EP is out on January 22nd on Phantasy. Find him on Facebook, Twitter and SoundCloud.