This channel is sponsored

Free Acoustic Advice and Buy Direct.
Visit GIK Acoustics
"It's easy to fill your room with stuff you'll end up never using. Keep it simple and save some money." Back after taking a year out to focus on building his new studio in Gothenburg, Jonas Rathsman gives us a tour.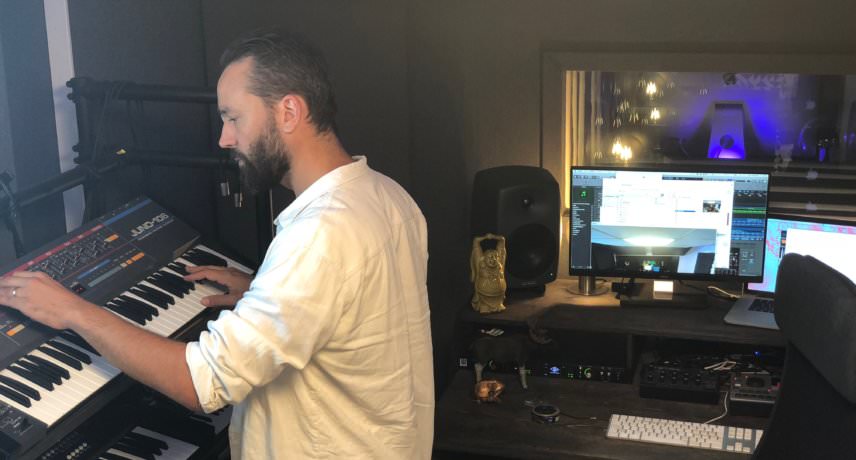 Jonas Rathsman – My Studio
This is me in my natural habitat. Over the last two years me and my good friend Jonas Quant have turned an old chemistry lab into a studio space consisting of six studios.
We started the project with very limited knowledge in how to build studios. It was learning by doing from start to finish. We've built everything ourself including acoustic treatment for all the six rooms. We also 'borrowed' the blueprints from Output and built exact copies of their lovely studio desk. We wanted to build a creative space to share with other producers and artists. It's so important to have good people around you for inspiration, instant feedback or just having someone who can boost your ego when you think your music sucks!
It's been a long journey and a lot of work to get it finished but I'm truly proud of what we've achieved.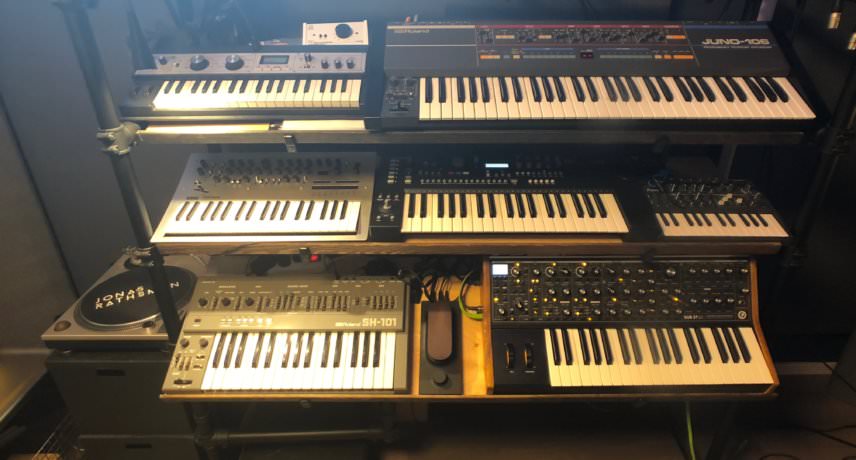 Synth rack
I feel pretty happy with the setup I have today – there's not too much stuff and the gear I have I know quite well, which I think is important. It's easy to fill your room with stuff you'll end up never using. Keep it simple and save some money. The only thing I'm missing right now is some great pedals to go with the synths, like the Strymon Timeline for example.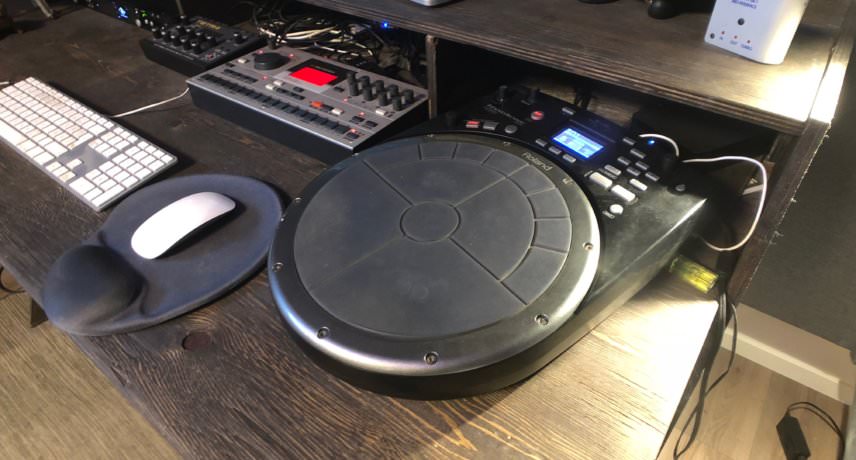 ROLAND HANDSONIC HPD-20
My favourite thing in my studio right now is my Handsonic HPD-20. It's a digital percussion hand drum with over 100 presets of the classic drums such as conga, bongos, etc. The sounds are very natural sounding and it's really easy to use. It's perfect to get a simple beat going in the early stage of your music production. All the percussion you hear in my track ´To Infinity And Beyond' (which was just released on Mobilee) was made on the Handsonic and the track was actually made in just one day.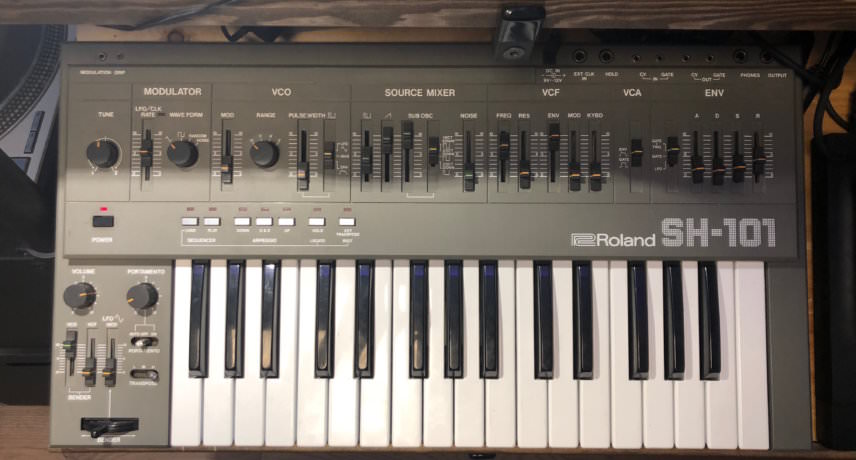 Roland SH-101
Classic analogue monosynth from the 80s, perfect when making some techno or acid. It doesn't get more basic than this, which suits me perfect. I love using it together with some of the really good UAD plugins, such as delay, distortion and/or reverb. I can play around with the arpeggiator together with some nice portamento for hours. The sound coming out from this tiny machine is hard to beat.

Roland Juno-106
Wonderful synth for those lush chords and pads. I used it all the time until a few weeks ago when it started behaving weird on me. My old 106 is not feeling very well and hopefully the synth doctor can save it. I need it to make those hits!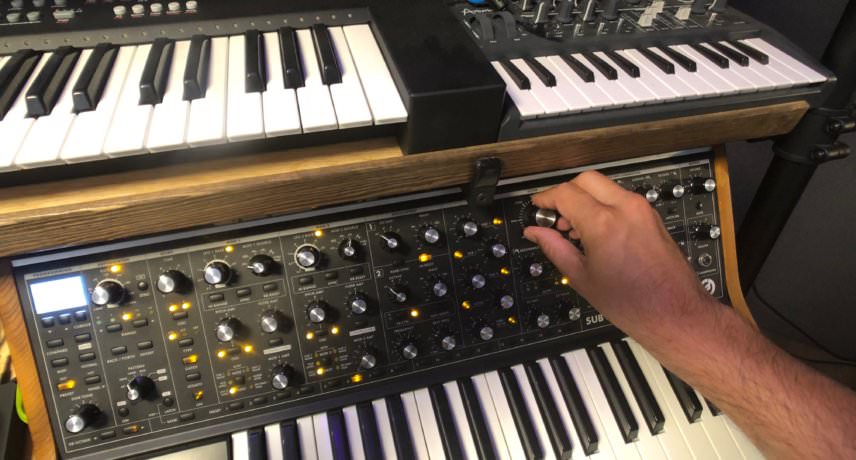 MOOG SUB 37
I've used this on probably every track I've made in the last two years. It's a powerful analogue paraphonic synth which is really easy and fun to use. I like to use the Sub 37 together with the Touché pedal (which comes with pre-made presets). It's like they're made for each other, and it takes it to a whole new level.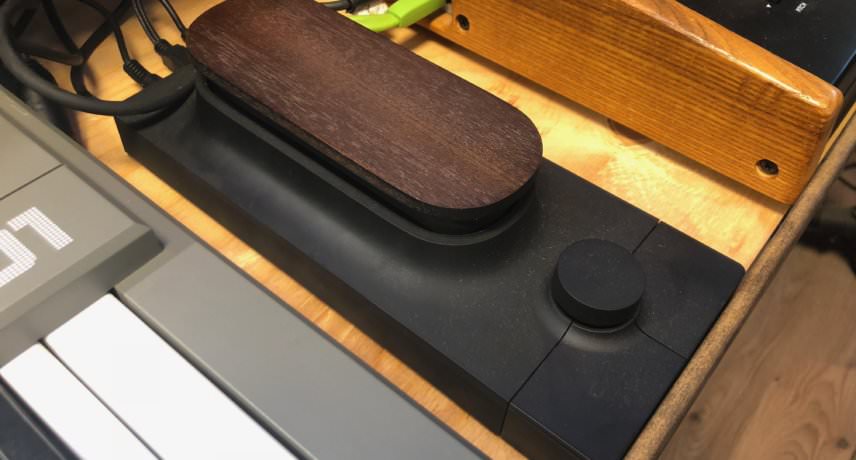 EXPRESSIVE TOUCHÉ
I am loving the new Touché pedal or hand controller from Expressive. I connect it to my hardware synths and then assign different parameters to it like LFO, filter, etc. It really gives you so much more expression and feeling out of your synths with just the slightest touch of your fingertips. I used it a lot when I made my track 'Draumzer' (also on Mobilee). I can't recommend it enough!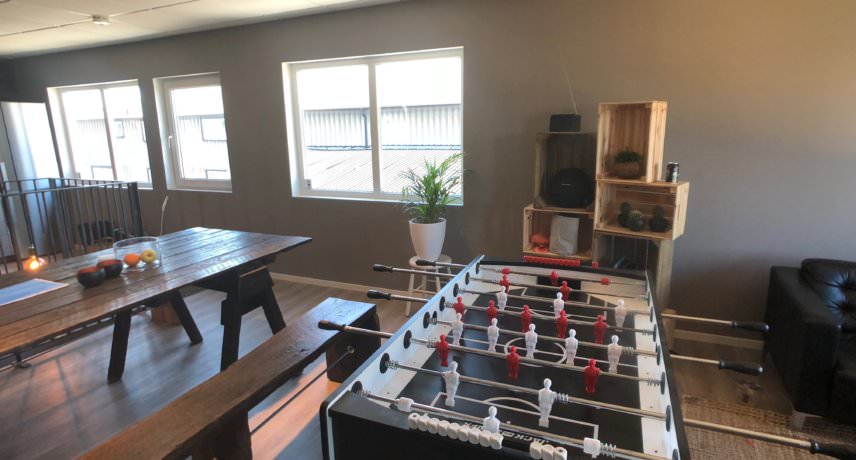 Foosball Table
Our foosball game on the second floor is perfect when you're running out of ideas or just need a break from producing. It can get pretty intense when you're playing two against two and you sort of forget about music for a while, then you can get back to your dark studio room with fresh ears and new energy.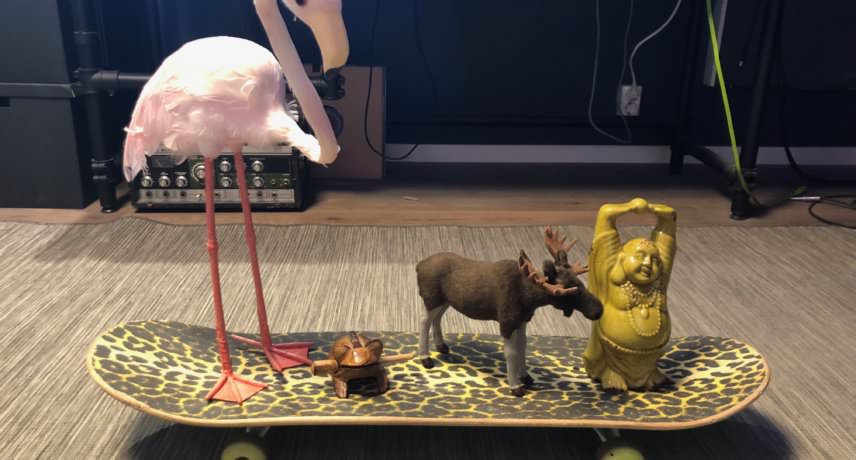 Skateboard
I used to go skateboarding a lot when I was younger so I love taking it for ride around the beautiful harbour area when getting lunch. I'm definitely not as skilled as I used to be, so I'm just happy if I can get around without falling and breaking any bones.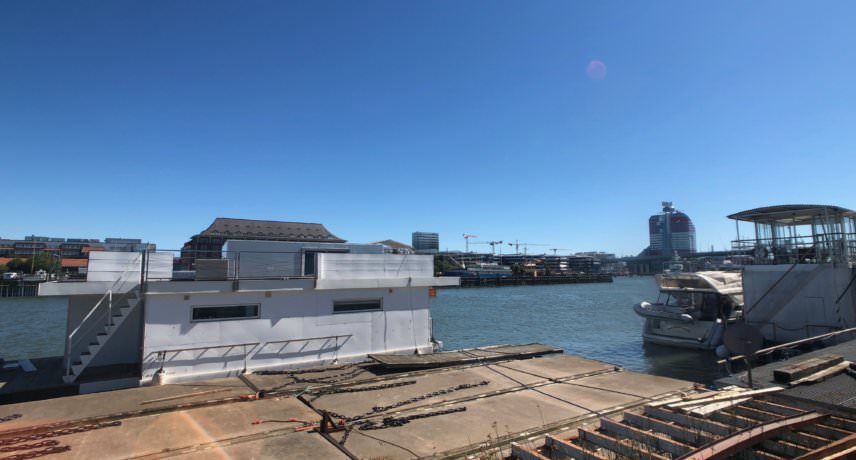 View
The view from the studio…
Jonas Rathsman's Draumzer EP is out now on Mobilee. Find him on Facebook, Twitter and SoundCloud.
My Studio is sponsored by

Treating over 5,000 rooms worldwide annually with acoustic panels, bass traps, and diffusors from our locations in the U.S. and UK (Europe), it is clear that GIK Acoustics is the #1 choice for recording studios, listening rooms, home theatres, restaurants, churches, and live auditoriums.
GIK Acoustics not only provides the largest selection of high quality, patented, eco-friendly products at affordable prices, but provides clients with professional acoustic treatment design assistance and friendly support staff to help achieve the best acoustically sounding space possible.
Visit GIK Acoustics for more information.