Sponsored by

Lethal is a solid, inspiring and professional software synthesiser. Get 20% off with the code "Easter2017"
Visit Lethal Audio
With a new vinyl release out now on Fun In The Murky, the Bristol-based techno producer shows us around his studio space.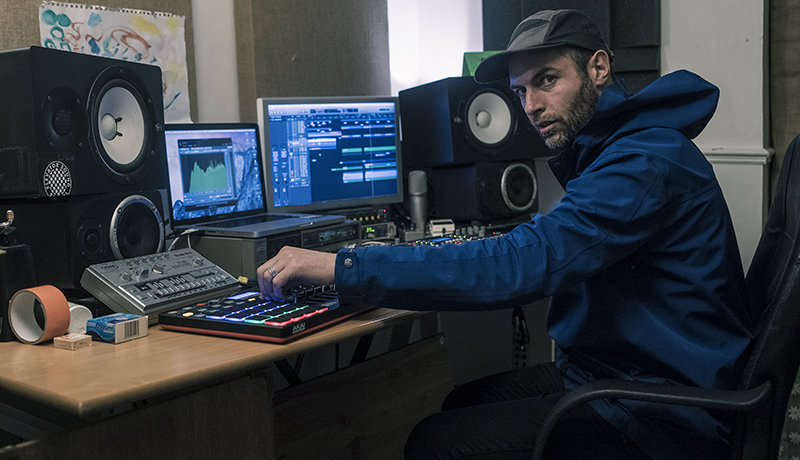 Joe Farr – My Studio
Photos by Jamie Harding.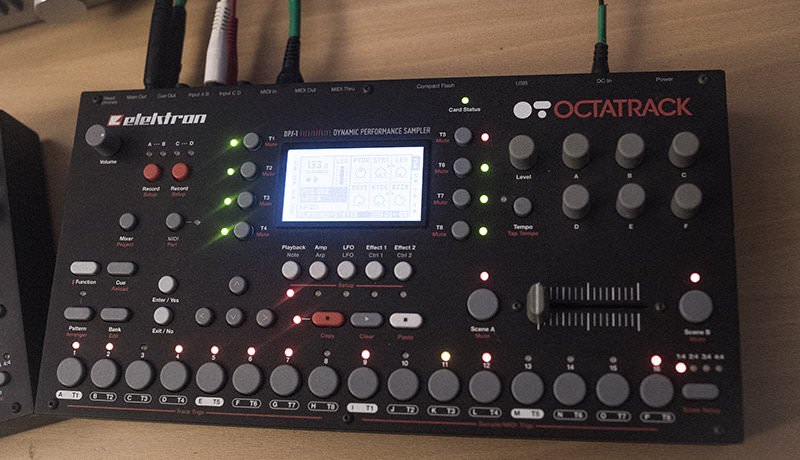 Elektron OCTATRACK
The place I go for inspiration, the backbone and brain of my live set, and an all-round workhorse for the syncing and routing of my setup. I've had this for about three years and I am still discovering new ground. For me there was a barrier with learning Elektron kit because it works in a different way to other hardware, but once I was over that, I entered a different world.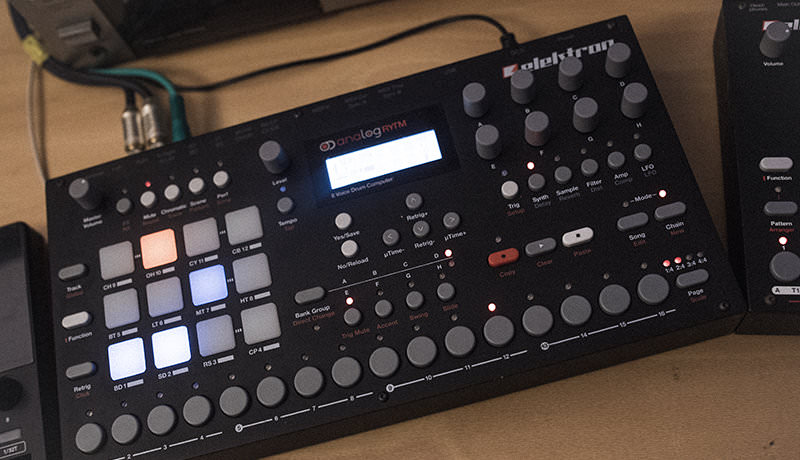 Elektron Analog RYTM
I lose hours on this thing. If the Octatrack is the backbone, then this is the legs, arms and balls. It has its limitations in terms of synthesis of hi-hats and top-end percussion, but the more I spend time on it, the more I realise its capabilities… so maybe I'll get better at hi-hats. In the meantime though, I can just load samples in for whatever I can't get out of it.
YAMAHA HS 80s
They are not as flat and unflattering as NS10s, but not far off. It's a cliche but "if they sound good on these they'll sound good on anything" – well yes, that's true if your room isn't fucking shite. I've never had a decent room to produce in, so I am always reliant on my headphones to judge the low end. Treating reflection is easy but sorting out bass issues is an expensive and laborious task. My room has a fairly decent sweet spot so I just have to make sure I don't move my head too far.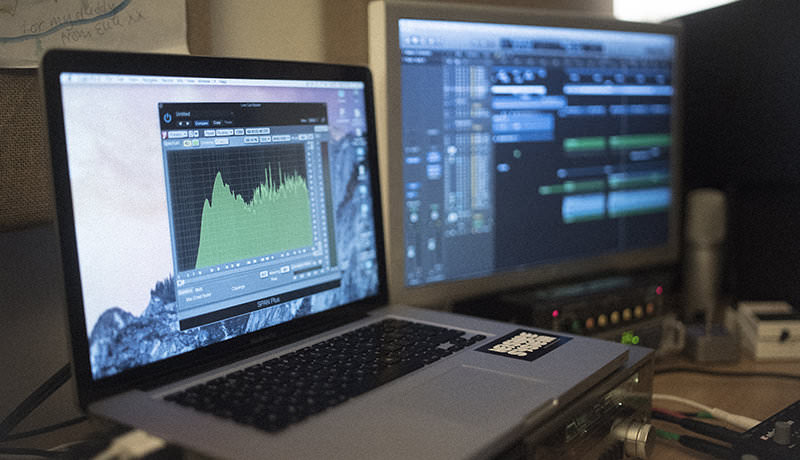 Laptop & RME Fireface 400
No matter what I make, my sounds always ends up in Logic for editing. I've been using Logic since I started making music, so I can get to where I want pretty quickly. The Fireface was a wise investment – I bought it about nine years ago, and apart from a corrosion problem (which RME fixed for nothing) it's been problem free, plus the converters are as good as you're gonna get without spending thousands.
Headphones
Beyerdynamic DT 770s, AIAIAI TMA-1s and Apple iPhone buds. I'm always checking mixes on all these throughout the music making process. I also have an iPod dock and a cheap hi-fi at home for triple checking.
Mixing on headphones can be counter productive – judging space is a lot more difficult than listening on monitors in a room – but once I learned to allow for the difference I found the mixes sounded tighter. Plus I can now mix anywhere – I don't have to be in the studio.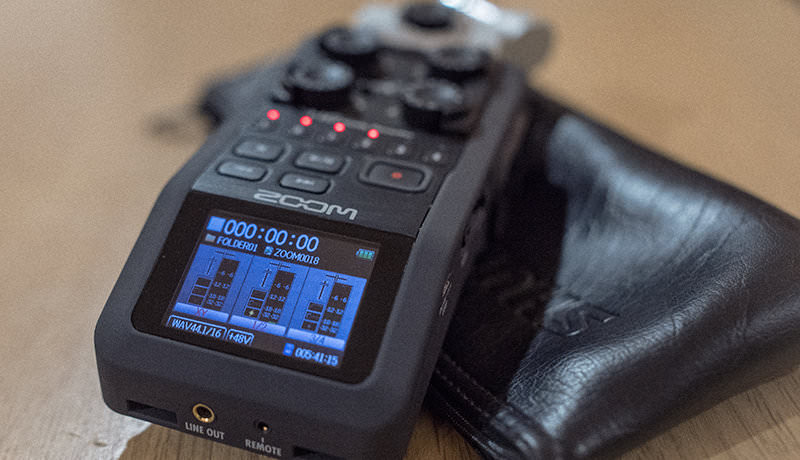 ZOOM H6 RECORDER
I take this with me when I'm travelling, recording whenever I hear something interesting. You can also use it as an audio interface and, with the XLR adaptor and 6 channel mixer – which is pretty frikkin' sweet.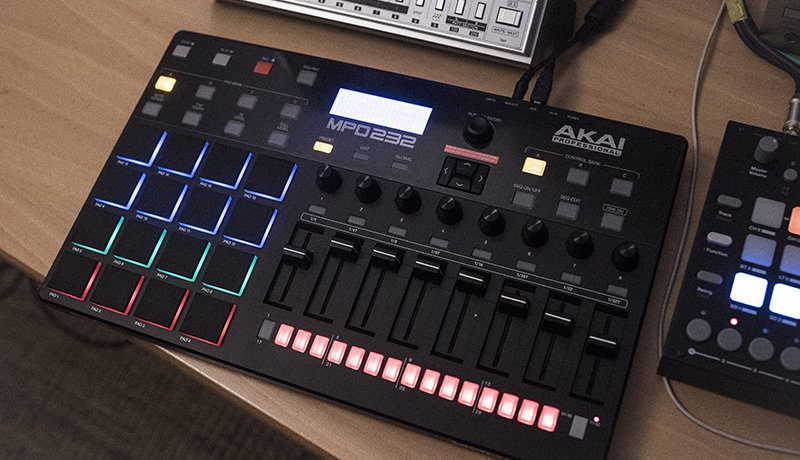 AKAI MPD232
The Elektron gear is so comprehensive, but I only have two hands, i.e. it's very difficult if I am playing live or jamming in the studio and I want to mute tracks 3 and 4 whilst fading in tracks 6 and 7… The Akai can be mapped to almost any of the Elektron parameters and I can take more control. This is a pretty new controller. It's solid and smooth and very comprehensive. Before I got this I was using a Bitstream 3x which is built like a tank, but it's too heavy to gig with.
Tape Deck
Saturation, or is it overdrive? Either way, less is more. I use this to process drums, glue them together, tame transients, and to add a bit of warmth. The way I use my tape deck is just running the audio through the tape heads, the tape is paused (recording to tape then recording back to the DAW is a ball-ache) – this way you can route back in with almost no delay. There are tape decks with 3 heads so you can actually record onto the tape and playback at the same time. Anyway, just get one and try something with it.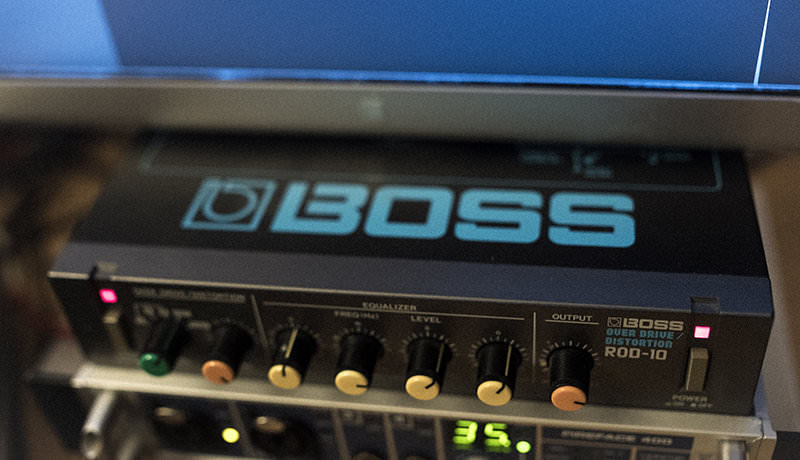 BOSS ROD-10
Distortion and overdrive. The Boss is the noisiest thing I've ever used. It has a few different settings, but I only use one as the others are way OTT. I used it on a remix recently on the whole mix to add a subtle layer of grit and texture. You can go the other way of course and blast kick drums through it for instagabba.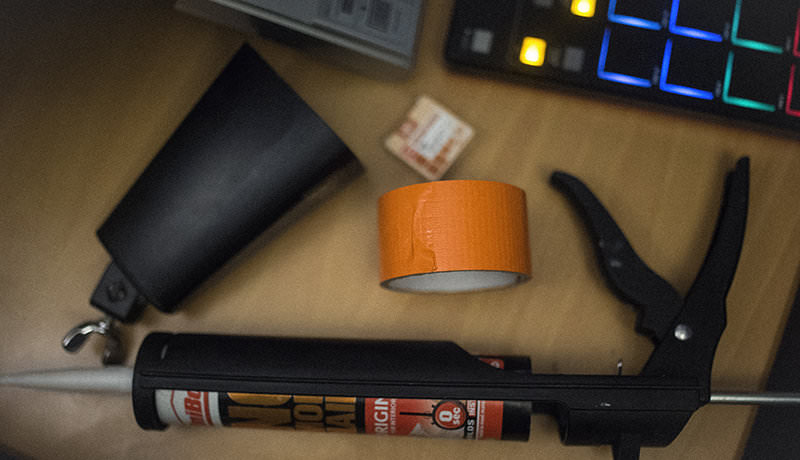 Glue, Duck Tape and Electrical Tape
I like to keep things minimal in the studio to avoid getting distracted. I've got a couple of pictures my daughter did for me, which you can probably spot in the other photos. My non-musical essentials are No More Nails glue, orange duck tape and a small roll of electrical tape, just for when things start falling apart – oh and it's debatable whether it's musical or not, but there is a cowbell, just to lift the mood when necessary.
Joe Farr's LLarose EP is out now on Fun In The Murky. Find him on Facebook, Twitter and SoundCloud.
This channel is sponsored by

Lethal is an incredibly powerful software synthesiser plugin. Get 20% off with the code 'Easter 2017'