Combining a killer gear collection with stunning countryside views, Devon Analogue is a new residential studio getting big-name UK producers excited. We find out what it takes to build your dream studio.
We first discovered Devon Analogue when photos of a new studio build started popping up on our social media feeds in the latter half of 2016. UK producers including Paul Woolford, Neville Watson and Tessela were among the people getting excited about the build and retweeting work-in-progress photos of beautiful custom mixing consoles being installed and rare synths being serviced.
Fast forward a few months and – with the paint still wet on the walls and the smell of solder in the air – Devon Analogue is now open for business.
The studio is the brainchild of Tristan and Elley Grace, a couple with decades of combined experience in dance music, having previously run a record shop on the south coast while actively DJing and producing.
We asked Tristan to tell us more about what led the pair to build the studio, the challenges they had to overcome and the most rewarding parts of the process…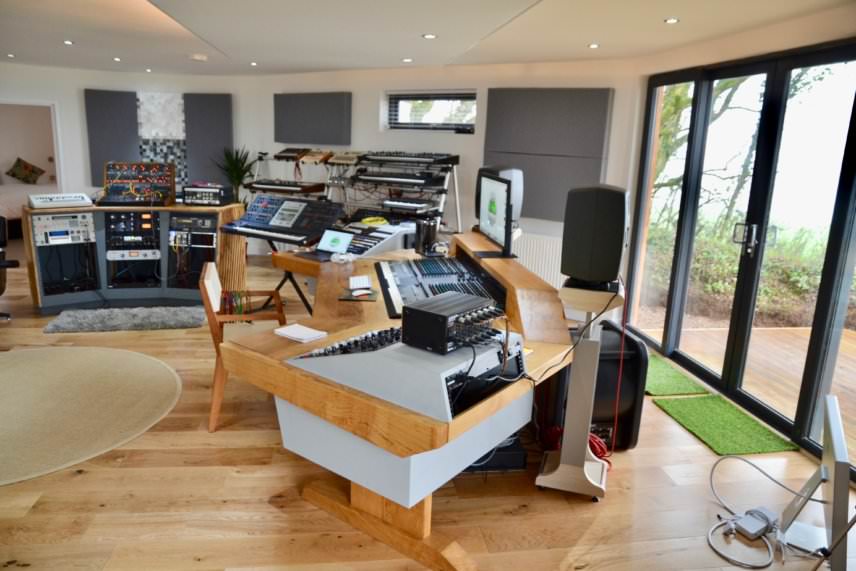 Tristan writes…
If I had to sum up what Devon Analogue's all about… imagine a holiday home on acid. The studio is an ever-growing collection of the best analogue and digital equipment, located in a gorgeous part of the country with a relaxed vibe.
From day one, when the original idea of the project came about, we were firmly set on creating a location which would allow artists to immerse themselves in music, away from the pulls of their normal lifestyle. The studio sits within the rolling green hills of North Devon, overlooking Exmoor. There's no better place. You can get on a train in London or Manchester and be here on the doorstep within three hours. It has a magical feel – rural and full of vibes. From the moment you arrive you can live and breathe the project you intend to work on. Plus Devon hustles harder…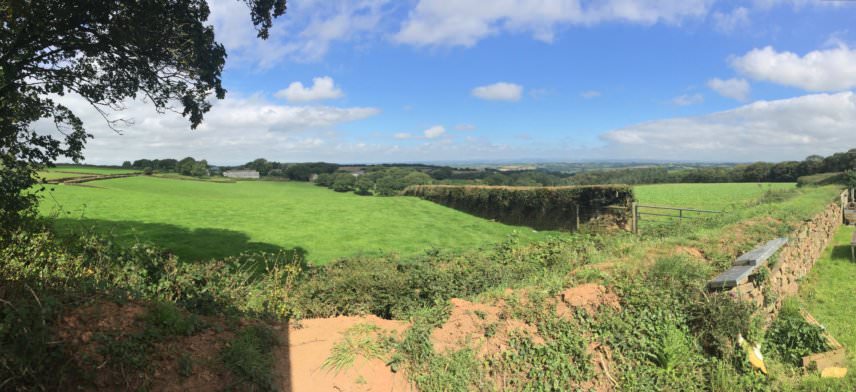 I've been involved in music since I was about 11 years old, when I used to prop up local record store counters and hoard tape packs, gradually falling into buying records, then DJing. I became heavily influenced by record store and house/techno culture, which developed into Elley and me running a Input Records, our record shop for four years in Devon. That led to production. I've been making music for about 15 years and rattling around studios tinkering with analogue equipment and synthesisers ever since.
We've lived here since 2008 and we always had intentions for the spot. The only possible way to fund it was to self-build. The studio site was originally buried under about 500 tons of earth and the building work took around 12 months in total, then another six months for the audio side of the build. It took an incredible amount of effort. We had the idea for the studio for some time – it was just about making it happen without rushing. We designed all aspects of the build ourselves, so we hope that a personal touch comes through in the working and living space.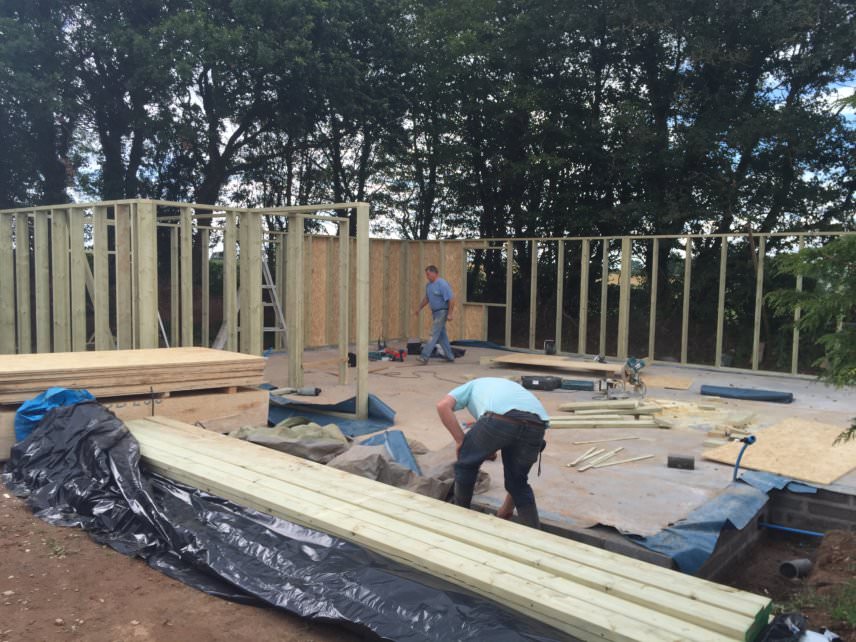 We did hit quite big delays in the project due to the unexpected loss of Elley's father Martin, who had been such a driving force in backing us, in terms of involvement within music and really understanding what our aim was for the studio. He had wannabe roadie stories by the dozen, so he couldn't wait to get in and have a bash on a drum machine, which sadly didn't happen. This hit us pretty hard and put a stop to the project for a few months, but we came back stronger and more determined. This project is a big nod to him.


Residential studios used to be a lot more common than they are now. The format is something that clicks with me personally and I think it does with others – it's all about the pause in the rush of life, to stop, affirm the project direction and crack on. I was hugely inspired by the legendary Ridge Farm Studio. Sadly I never went there as it was before my time, but it had such a reputation as a haven to get tracks done. They kept such an organic vibe about the place, while keeping up with groundbreaking technology. If you haven't ever checked the archives of Ridge Farm they're well worth it, particularly the artwork and flyers. Their in-house engineer, Pierre-Olivier Margerand, went on to make classic equipment such as the Boiler, a wild take on the SSL bus compressor. We have the Boiler mkII installed and it's bonkers!

Any studio is only as good as its workflow, technical install and general environment. These three factors have been crucial for us. We have a hybrid-style setup which combines the best of analogue technology and digital conversion. The setup's all designed to be as straightforward as possible, allowing artists to work at their chosen pace without technical niggles.
One aspect which recording environments sometimes neglect is the workflow of the setup. This is something which took us a long time to crack. We operate a hybrid system to allow the integration of all instruments, synths and drum machines with DAWs of the client's choice. If you plug in your own laptop you get all the benefits of the house system in your own DAW. We run a MADI-chained conversion system using two Antelope Orions, giving 64 channels in and out at 192 kHz, meaning that all outboard equipment is hard-wired, first to physical patchbays and then on within software I/Os. It promotes a jam-style writing flow, which is great.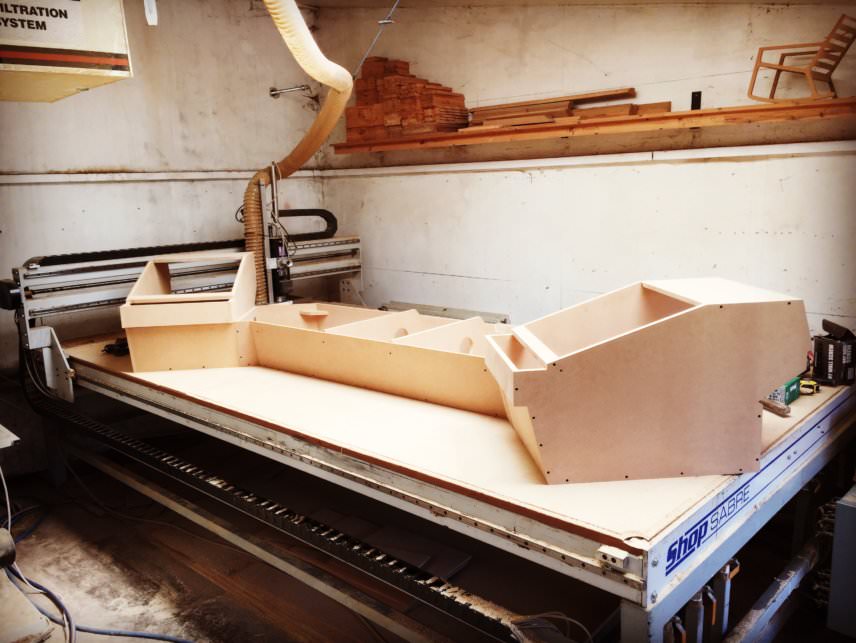 When deciding on the furniture we needed for the studio, we absolutely didn't want to import a soulless MDF console. The furniture was designed and made by our friend Ollie Richards. Ollie is based locally and has an absolutely amazing sense of design and craftsmanship, all the way through to creation. Believe it or not, he had never made studio consoles or racks before! But I believe the room and its vibe has been formed around his pieces. It's nice how many people comment on the furniture – we love it. We have another piece due to be started for our Waldorf Wave to sit on.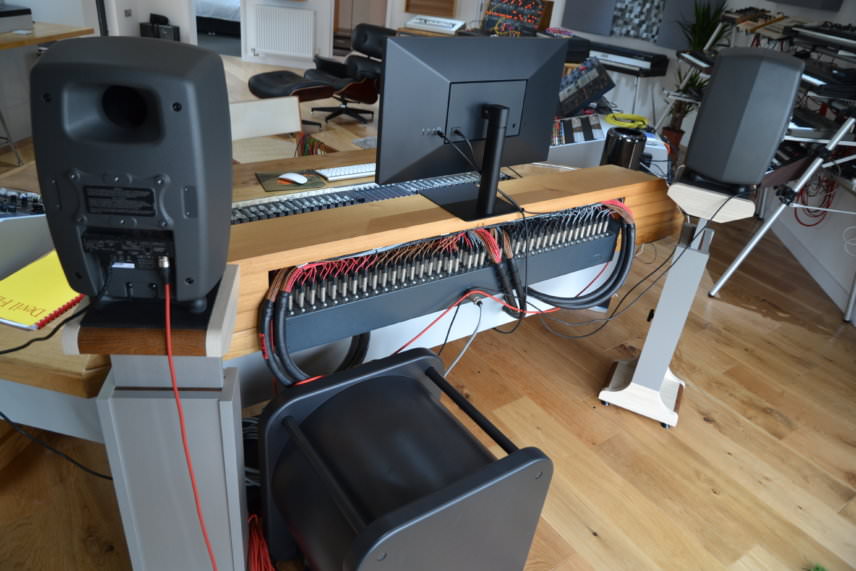 Speaking of which, the Wave is an absolute heart melter in so many ways. We call it the Exmoor Beast. It's Waldorf's finest synth, the best example of wavetable synthesis – so outrageous I think it bust them! It was a dream of ours to source one for the studio, and we got very lucky finding one for the right price as they've become very rare. When we found it it needed a fair bit of work: dead convertor chips, missing voices and rotaries which had seen better days. We could tell you some stories about the restoration, completed by James Walker of Synth Repair Services. We've had so many highs and lows over it – near tears at one point. James has since become a Waldorf Wave restoration expert! We also have Till Kopper and Werner Schonenbeger from waldorf-wave.de to thank – they're the Wave gurus, and they've been critical in helping us fault find!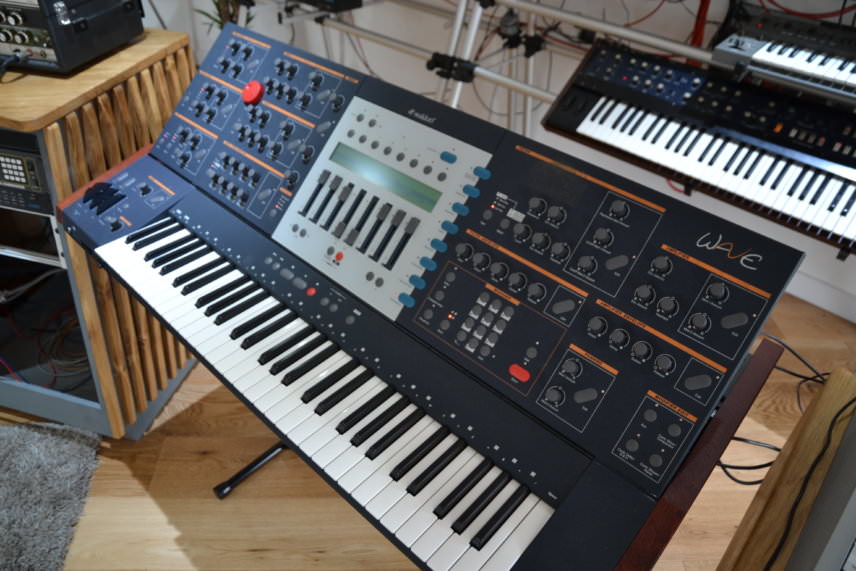 The Chiswick Reach stereo valve compressor is another legendary unit, often used in a lot of mastering houses. Nigel, the owner of Chiswick Reach, got in touch when he started producing the 25th anniversary units and we had to have one. It's quite a rare classic piece of outboard updated. Its sound is solid, with a glueing THUMP! Sit it on your master bus and it stays tight, rolling.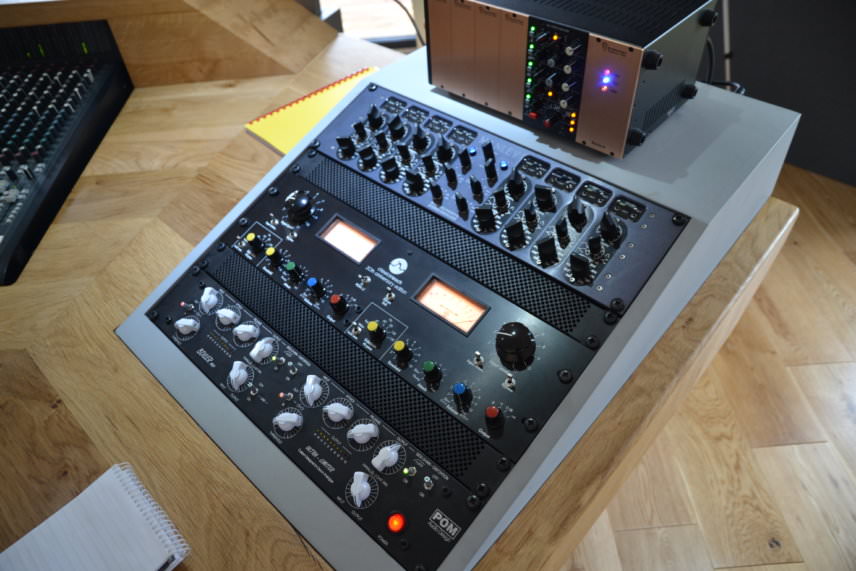 The main system monitors are Genelec 8050Bs, which sound amazing in the space. The main room design was a painstaking process – within a residential loft-styled facility like ours, you're balancing the studio and living space to synergise. During the Genelec calibration we were happy to find that our plans worked out, with the frequency response levels really positive. We knew it sounded right, but there is nothing better than giving us nerds a graph to prove it! Due to the size and nature of the space, the lower octave was something we wanted to enhance – not that it was significantly missing, but we wanted to be able to add the extra vibe aspect as well as improvements for low-end monitoring. Considering we are in a remote location, isolation isn't an essential. It's nice to gain the fullest signal to create a groove.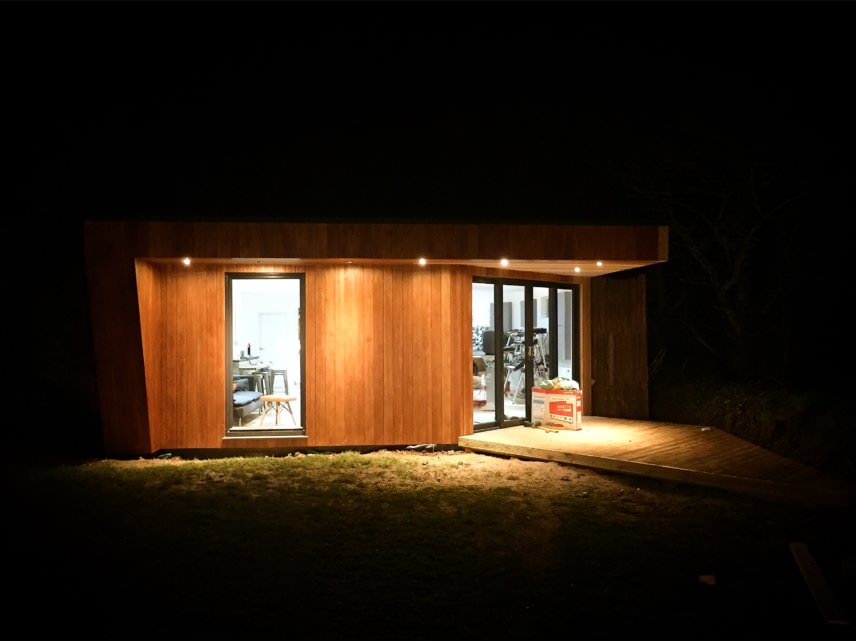 We installed the Genelec 7370 SAM sub alongside the system and it sounds fantastic. There's so much added clarity on the top end when you allow the sub to take care of the lower end. We also benefit from a few extra dB on the tops for good measure when you need to push it!
Once the calibration work was done by Andy Bensley from Source/Genelec, we referenced several tracks, not only to test the bottom-end response but also to hear the full system and imaging improvements. Test tracks included Dillinja's 'Deadly' for deep subs, B12's 'Bio-dimension' for blissed-out techno with all the necessary elements to reference on the system, and Baba Stitlz's 'Missing'. It's not just about the subs; the system was calibrated generally, so listening to the lush imagery on 'Missing' made the hairs on the back of your neck stand up.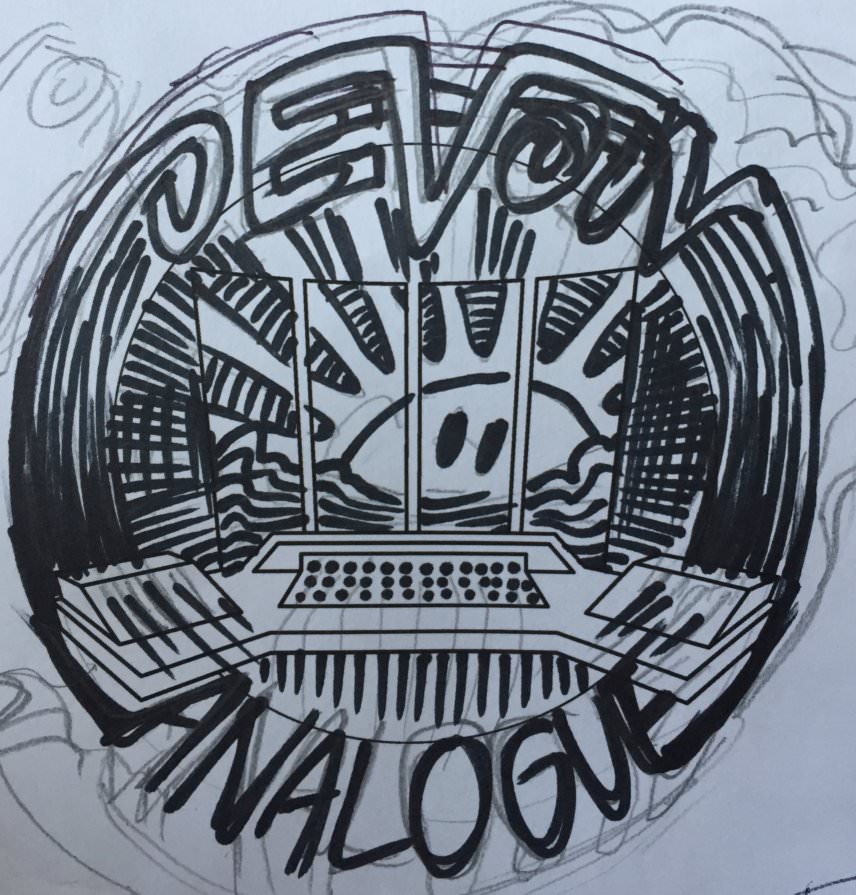 Reliability is another one of our key quality factors. I've had it too many times where I've been using a space with equipment that's been dead or on the brink. We want all of our clients to arrive and play within a matter of an hour, so the equipment must be in the best condition.
In line with trying to utilise as many local artists as possible when it came to design, our friend and well-known designer within the music and fashion industry Ben Drury (Mowax/Unkle/Palace/Nike/Dizzee Rascal) shaped our direction on branding. Ben came to site in the very early days and came up with what we believe is a classic logo for the studio which plays on the building's characteristics, our love of wavetables and a nod to "a holiday home on acid", which is quickly becoming our tag line.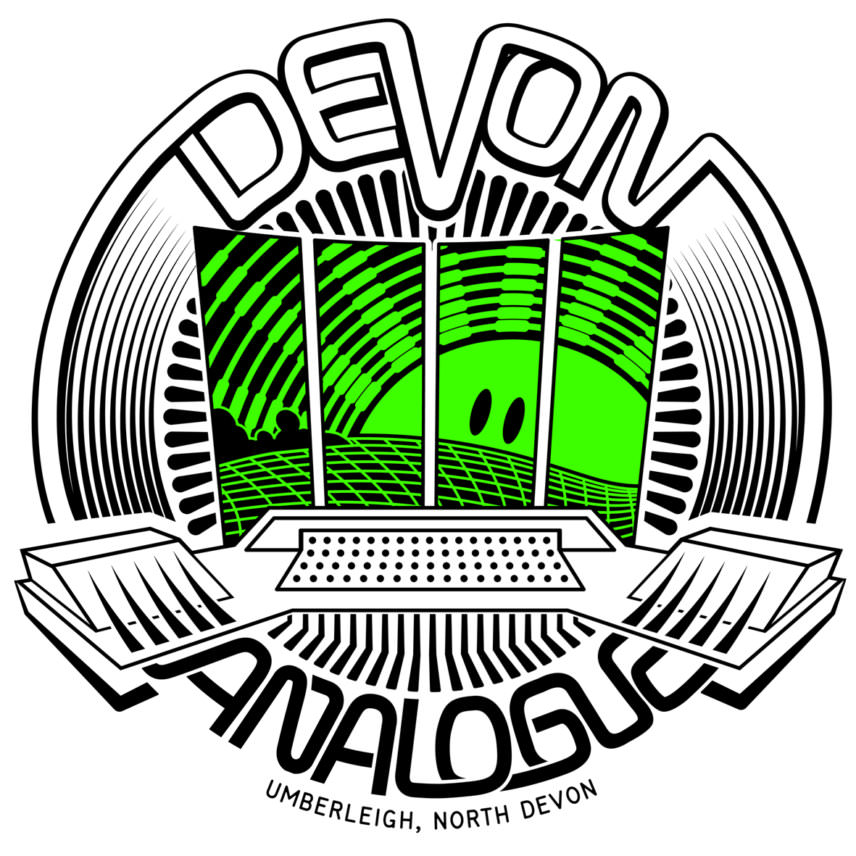 We haven't set boundaries for the type of clients we're expecting, but so far we're predominantly working with artists across different realms of electronic music. To date we've had a range of UK house and techno artists come through from various labels including the mighty XL Recordings, and with great interest bubbling behind the scenes – it just seems to be carving its own path naturally.