'I spent most my life in Brooklyn, New York working for my mom and dad in a neighbourhood pizzeria….doing absolutely anything you could imagine'. Salvatore Carlino, otherwise known as P.leone, introduces himself. 
Who are you?
My name is Salvatore Carlino and I produce and DJ under the title P.leone.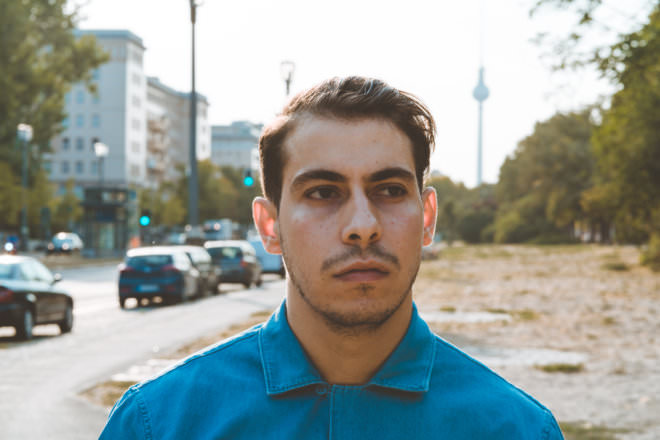 What do you sound like?
Like a Brooklyn bound Q train, packed and with loads of delays. A bit inconvenient but fun.
Why should we listen to you?
Well it depends I guess. With 24 hours in a day then, why not try something new every day?
What have you released so far? What else have you got coming out in the near future?
My previous releases include:
'The Exit 8 EP', 'A Memorable Drive EP'  and 'El Dorado' on Work Them Records. '1994ever' and 'Discipline Signals' on E-Missions. 'Chances We Take' – Rekids Special project and 'Cabin Fever Trax Vol 40'.
'The My Lita Project' is out on Rekids on September 14th with remixes from Mark Broom and Spencer Parker.
Also, Radio Slave and I have collaborated on a remix of Deep Dimension's 'So 1992' that's set for release on Rekids in October.
Lastly, I've also had the pleasure of remixing Erta Ale's track 'For Real' for my dear friends Alinka and Shaun J Wright's label Twirl Records, which is out in October as well.
What song sums you up? Why?
This one is brutally hard to answer! Can't say it's one song …
"100%"- Big Pun (Featuring Tony Sunshine)
https://www.youtube.com/watch?v=gzkAQ_TkXPQ
It's one of those tracks that whilst growing up in New York you'd hear over and over again and it always made me feel good to remember those times such as what block party I was at or what street festival was taking place etc. As soon as the intro would come in people would just lose it.
The other song would be "Got a love for you" – Jomanda (Hurley's house Mix)
It's a secret weapon and a feel good record with tonnes of great energy – the production on it is absolutely timeless.
What or who is your biggest influence and why?
My surroundings have always played a huge part of my process. They harbour the sort of feelings of escapism and the chance to create something out of what my reality was at that moment.
When it comes to people: my mama! She has this incredible work ethic that really inspires me to push forward no matter the circumstances.
Where can we hear your music?
Blessed to say every project I've done over the last few years is available both on vinyl and digital – on most platforms and in most responsible record shops.
Where will you be in five years time?
Hard to say! I'm doing my best to keep myself in the present!
(Ideally, however, on a beach with a bungalow music studio with my favourite machines and tons of mezcal).
Tell us an interesting fact about yourself?
I spent most my life in Brooklyn New York working for my mom and dad in a neighbourhood pizzeria….doing absolutely anything you could imagine. When the place closed after being in operation for 43 years I knew I needed to make a move and really pursue my music and go all in… That move was to Berlin!
P.leone's 'The My Lita Project' is out on Rekids on 14th September. Listen here.
You currently have an ad blocker installed
Attack Magazine is funded by advertising revenue. To help support our original content, please consider whitelisting Attack in your ad blocker software.
x