When an artist struggled to cover their transport costs to their gig, what message did that send to the wider community? In part 2 of a two-part series, Maeve de Bordóns Álvarez, assesses what is changing in the clubs to make lineups more sustainable. And what is "underground" anyway?
Read part 1 on Attack.
Capitalising on the "Underground"
It is important to consider how "the underground" falls victim to being a buzzword, used by big brands and corporations when trying to market to hip, young audiences.
More often than not, the work of lesser-known, independent artists is appropriated and commodified by people with a bigger following and bigger budgets. They choose what parts of the underground they want to use, and get more recognition for their work due to their larger profile.
In a chat with Sadsugar, a Bristol-based DJ and Founder of independent radio Longthrow, they echo the sentiment:
"The thing is with club culture and the "underground", really it's just as much if not more, of a victim to commodification, capitalism and classism than any other creative region. Money is first, the artist is second and the poor/working-class/female/NB/transgender/black/brown artist is third."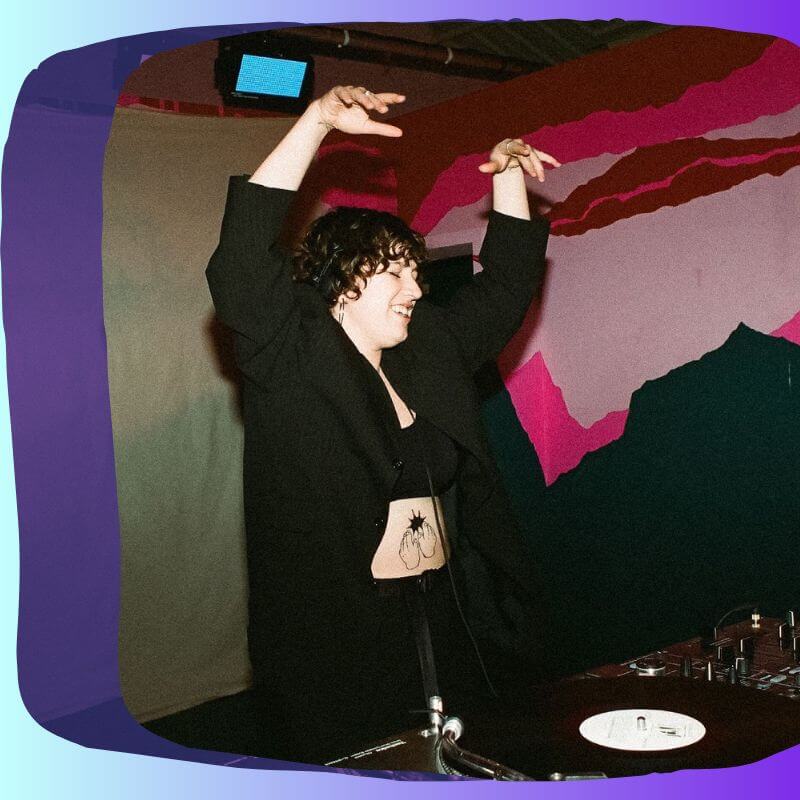 Sadsugar´s perception of the current independent DJ ecosystem emphasises how "many other profitable industries our industry has crossed over into". It is not just music or tickets, but also "image, clothing, brand deals" which all feed into influencer culture exploitings the "rebellious underground rave culture".
Last year, renowned producer and DJ Nene H spoke out on their unfair treatment by the infamous Parisian label and party Possession. They hadn't paid Nene H for her sold-out release. She took to Instagram to post about her experience, receiving hundreds of comments in solidarity. It takes courage to speak up, no matter how well-known you are.
Now imagine the myriad of artists that only have a handful of followers on social media. Those that feel thankful for the opportunity to play for respected parties, and wouldn't even consider asking for compensation.
If there's money to promote, hire out a venue, hire bar staff and everything else that comes with an event, there's money to pay the acts. After all, there wouldn't be a party without them.
How do we build from this and create a more sustainable ecosystem in music where people can build a career, instead of being exploited in the name of supporting a headline DJ?
More often than not, big clubs and promoters will argue that this is the way it is. It's what works, and it's framed as an opportunity. Something to be thankful for. It's an "opportunity" to open for someone making more than what you take home in a year.
Throw being a womxn, trans, NB and non-white artist into the mix and the issue becomes exponentially more obvious. Of course, fees should be proportional to the number of people the artist brings in, and it's clear that usually a more renowned name will bring in more attendees. However, when booking the support act, their fee should also be factored into the total budget for the night.
Sustainable Curation
In a conversation with the Head Programmer at beloved London club Village Underground, Neil Ellis elucidated:
"Industry folk need to talk more between themselves and be transparent. Transparency doesn't make you vulnerable, it opens up the conversations for improvement and the sharing of knowledge and ideas which can lead to better systems and more sustainable ways of working."
Can something really be considered an opportunity if it leaves the artist in deficit? Being left in minus figures in exchange for a small print name on a lineup can be a tough decision to make when you factor the cost of tracks, travel, accommodation, food and all the other expenses that come with playing gigs.
How many lineups and big festivals have we seen scramble last minute for someone to cover their representation quota? An afterthought. Underpaid – or perhaps not paid at all. Many times, even when diversity is present on a lineup, the fee won't be.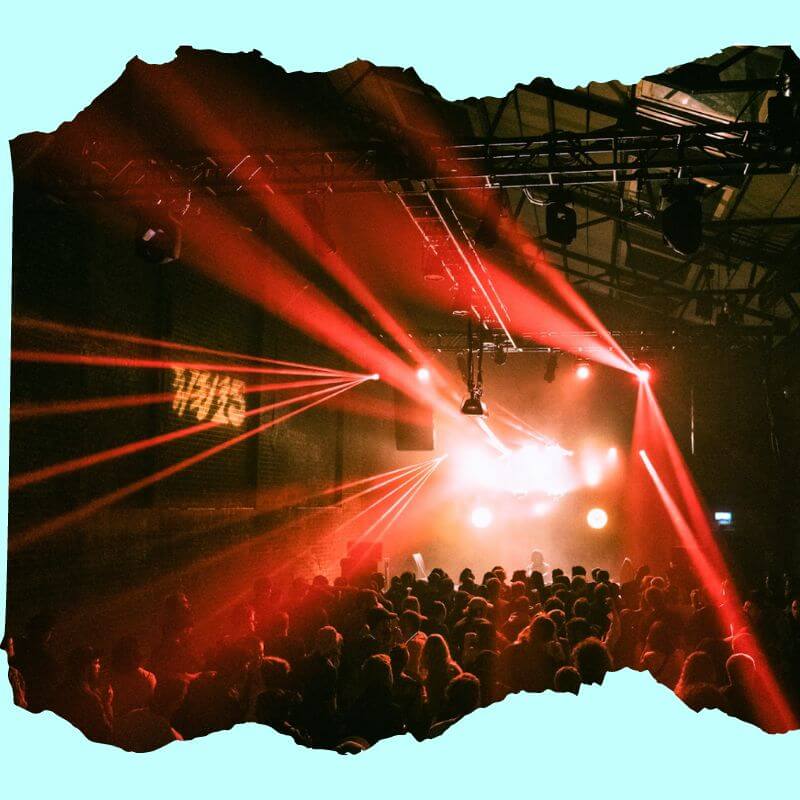 Ellis went further:
"Industry folk need to be more critical and strive for continuous improvement. It is too easy to take a shortcut which is more often than not taken at the expense of others but if people were to slow down and think about how they impact others, we would make better progress towards creating a more sustainable ecosystem."
It is here that the role of the sustainable lineup curator comes into play. Curation is a lot more than putting DJs on a poster. It is thinking about the night's flow, the event and how these names work in relation to each other. It is also thinking about how these acts will work out financially.
This can also manifest in thinking about how they can offer support to their artists long term, not just on one night. Supporting the artist throughout the year, perhaps having them guest on a radio show, connecting them to people who they can work with, collaborating on future ideas are all ways to support an artists career in ways that aren't financial, but that could have a positive impact on the opportunities they're presented with in the future.
London club FOLD, hosts a series of in-house parties called RE:SISTANCE, where artists split the full income of tickets, priced at 10 per ticket.
As Ellis says, it is part of an ecosystem, and this involves everyone from bookers, to venue managers, promoters and everyone else involved in the process of putting on a party.
Another key point Ellis articulated was around nepotism and its presence across all industries, he affirmed that "more thorough hiring processes that consider carefully the issues of diversity, equity and representation will allow those from different backgrounds to attain positions of influence. If we have people from underrepresented backgrounds making key industry decisions then it won't be a situation of the same people singing from the same song sheet. That is how change happens".
The Revolution Will Be Televised…And Paid
There are changes happening in the festival scene. KALA festival in Albania for example is now making sure that every artist gets a minimum of 300 GBP per set. While there are many intricacies to putting on events, promoting parties and many festivals have taken a massive hit due to COVID-19, the cost of living crisis and the current state of the world, the people suffering the consequences of these issues shouldn't be those who are ultimately providing the entertainment that attendees have paid to watch.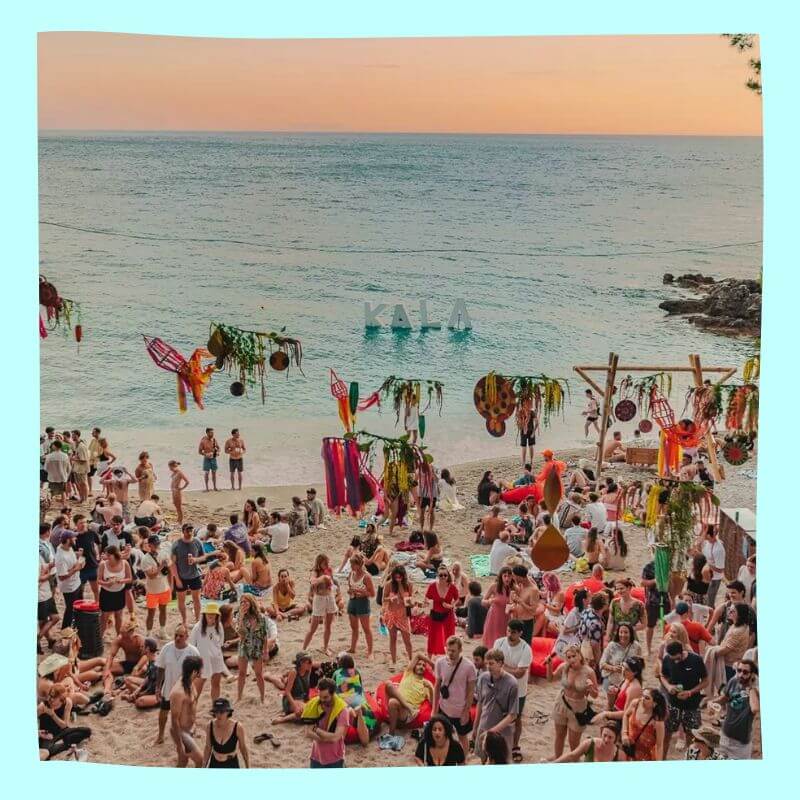 London club FOLD, hosts a series of in-house parties called RE:SISTANCE, where artists split the full income of tickets, priced at 10 per ticket. Alternative models like this can work, particularly when they happen in a club with a loyal following who trusts the programme curators to put on a great lineup, however, not every promoter can do this.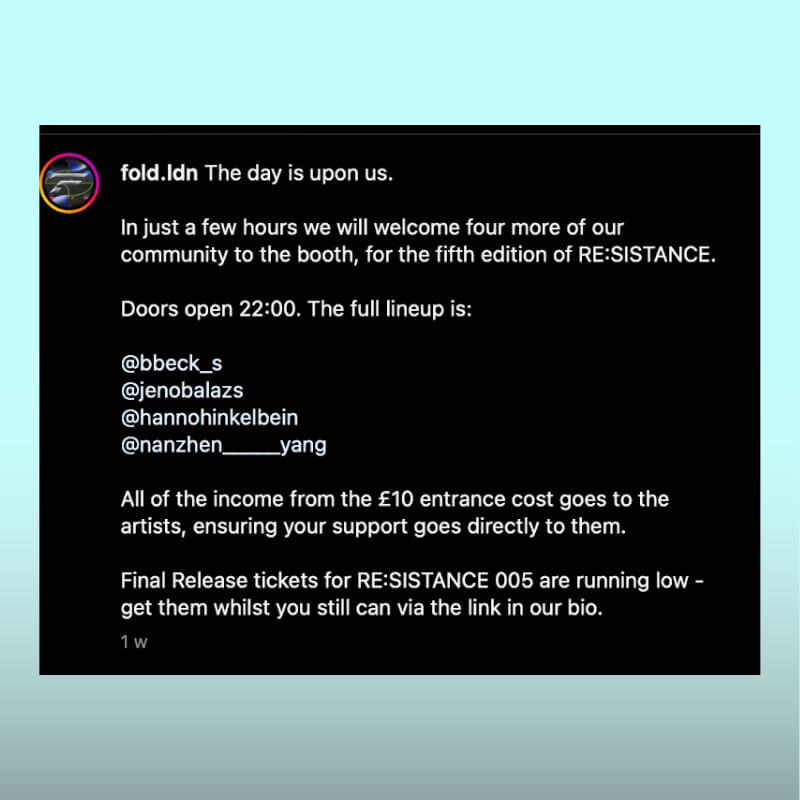 If there's money to promote, hire out a venue, hire bar staff and everything else that comes with an event, there's money to pay the acts. After all, there wouldn't be a party without them. Ultimately, it's not a quick fix, and involves all players (promoters, agents, labels, venues) making conscious decisions to not exploit artists, be imaginative with lineups, and be willing to establish clear communication with the people they book.
I like to remain positive about the future, and I find consolation knowing that the people around me are engaging in these conversations and being more and more open about these issues, which can only be a good thing moving forward.
Looking for something else...
Follow Attack Magazine