We teamed up with Ableton and Jinku to produce three short videos showcasing how to use Ableton's new, and first, iOS app 'Note'.
You'd likely be hard-pressed to find anyone, at least outside the inner Ableton circle, who could say they saw Note by Ableton coming. There hadn't been any suggestions, leaks, mysterious Reddit threads or red-herring Twitter posts. Simply an announcement, just before ADE, that the German behemoth was releasing an app.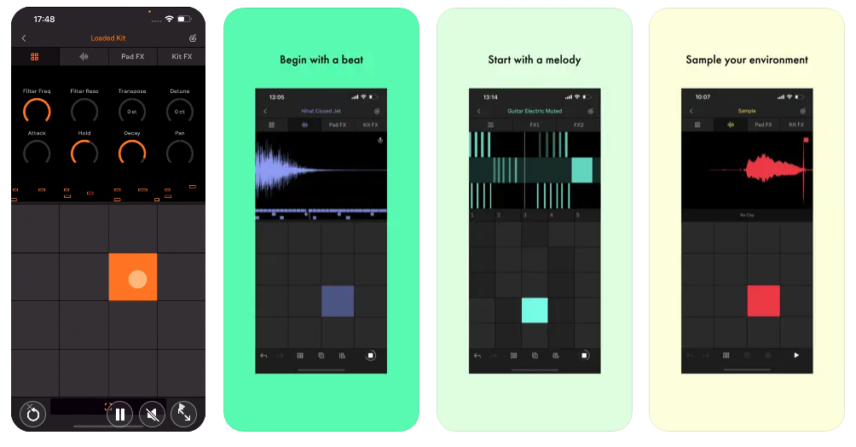 With most of us glued to our phones, Ableton is looking to provide music makers an opportunity to create effortlessly, anytime and anywhere. Think of Note like a sketch pad. It's always with you and is perfect for capturing raw ideas without the pressure of getting into details. It's the number 1 downloaded app in the app store at the time of writing.
There are some familiar designs from Live but mostly Note is inspired by rather than lifted from Live. Users may find a minor learning curve in order to hit the ground running and record that 'garage reverb tail' that you've always wanted to.
We, therefore, are pleased to present three quick videos featuing Jinku a Stockholm-based beat maker to help get you started. If you like what you hear, you can download Jinku's Note project. Enjoy!
Jinku Capturing Ideas With Ableton Note
Jinku Making Beats and Melodies in Note
Jinku Using Note with Ableton Live
Make sure to follow Attack on YouTube for reviews, tutorials and documentaries. All the goodness of Attack the magazine, but in video format.
Jinku is a beatmaker, producer, musician, and artist based in Stockholm. You can follow him on Bandcamp.