Want to record with a Grammy winning engineer in London? Sure you do! Enter to win this amazing prize, worth a mouth watering £12,000, and you too could be on your way to Metropolis Studios in the New Year.
How to enter?
Simply enter your email into a random prize draw on the competition page and GOOD LUCK!
N.B Must be a resident of the UK & Europe to enter
Thanks to AKG, JBL and Soundcraft you too have the chance to record at Metropolis Studios and it's super easy to enter. The lucky winner will get the once in a lifetime opportunity to record with a Grammy Award Winning engineer.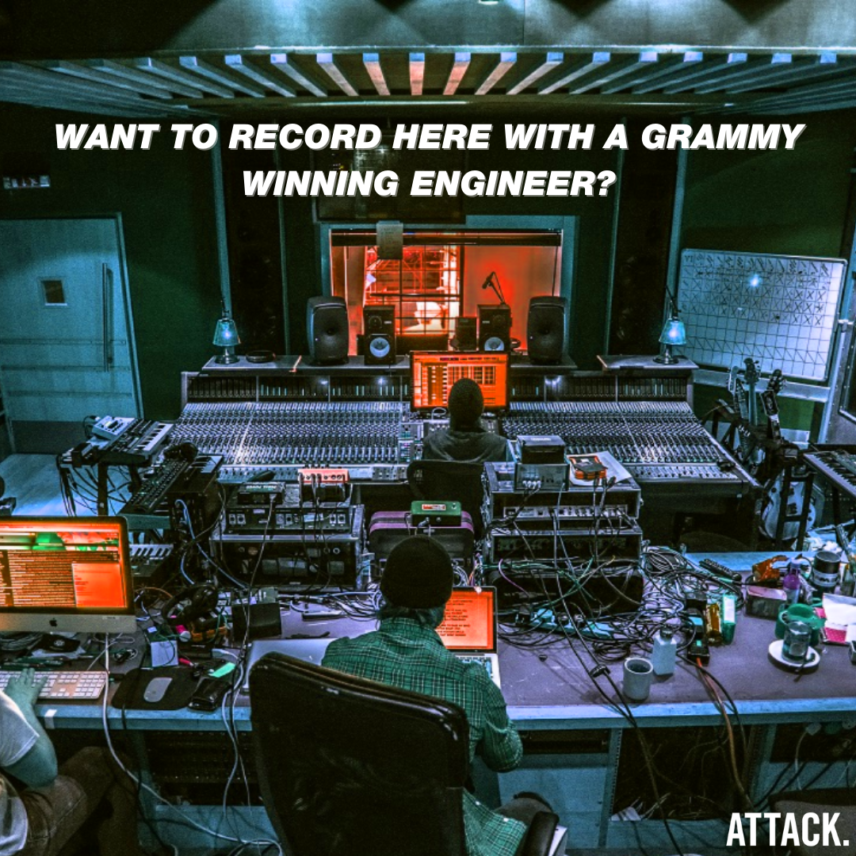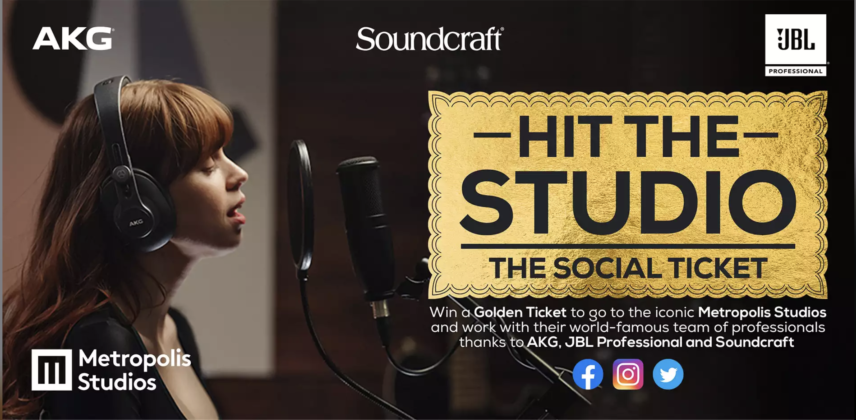 THE PRIZE
DAY 1
Travel in style to London and check in at your hotel. Enjoy dinner and drinks with your fellow Golden Ticket winners from our retail partners.
DAY 2
Hit the studio!
Enjoy breakfast at the studio, get a tour, then settle down to watch a live recording session. Grab some lunch before hitting the studio yourselves for a group recording session. Once your gold record is complete, nip back to the hotel to change before heading out to dinner to celebrate
DAY 3
Free day to sightsee and enjoy London. Live it up!
ABOUT METROPOLIS STUDIOS
Set in the old Chiswick Power House, Metropolis Studios is a massive complex of recording, mixing and mastering suites designed around a massive and airy 20 metre high atrium filled with platforms and walkways. This gives the producers, engineers and artists a new freedom to avoid the claustrophobic atmosphere of conventional studio life. Boasting a who's who of artists to have worked in the studio it maintains its position as one of the world's leading studio facilities. Set over four main studios and multiple production rooms, Metropolis remains at the forefront in studio culture.

Amongst the dozens of international artists who have worked at metropolis, the best known include:-
Queen, Fine Young Cannibals, Holly Johnson, Ryuichi Sakomoto, George Michael, Paul Young, Prefab Sprout , The Rolling Stones, Joan Armatrading, Rush, The Timers, Paul McCartney, Texas, Van Morrison, Marchosias, Vamp, Mark Knopfler, Climie Fisher, Human League, Prince, Chris de Burgh, Soul to Soul, A Ha, Mike and the Mechanics, Yukahiro Takahashi, Eric Clapton, Andrew Lloyd Webber, Stevie Nicks, Living In a Box, Big Audio Dynamite, Gary Moore , Midnight Oil, Simple Minds, Then Jericho, Bananrama, David Sylvian, Neneh Cherry, Kim Wilde, Chris Rea, Happy Mondays, Billy Preston, Bullet For My Valentine, Jess Glynne, Calvin Harris, Rudimental, Clean Bandit, Harry Styles, Jungle, Ellie Goulding, The Script, David Guetta, Paloma Faith, Rag'n'Bone Man, Noel Gallagher, One Direction, Ed Sheeran, Lana Del Rey, Michael Kiwanuka, Adele, will.i.am, Rita Ora, Justin Bieber, Mark Ronson, Amy Winehouse, Kylie Minogue, Elton John, Rihanna, Jay-Z, Alicia Keys, The Verve, The Stone Roses, Soul 2 Soul, Roger Daltry, Madonna, George Clinton, Mick Jagger, Lady Gaga, Prince, Michael Jackson, Queen, George Michael and many many more…
Producers regularly working at Metropolis over the years include:-
Gary Langan, Jazzy B, Pete Schwier, Howard Gray, John Kelly, Steve Lipson, George de Angelis, Will Gosling, Warne Livesy, Tim Palmer, Cary Taylor, Jeremy Allom, Nick Launay, Chris Porter, David Sylvian, Bruce Forest, Julian Mendholson, Andy Richards, Graham Dixon, David Motion, Rupert Hind, Roy Thomas Baker, Ian Stanley, David Dorrell, Russ Titleman, Bill Price, Paul Oakenfeld, Walter Turbitt, Chris Hughes, Brian Tench, Pete Hammond, Yo Yo, Thomas Dolby, Adam Mosely, Ricky Wilde, Tony Taverner, Steve Nye, Dave Richards, Robin Hancock, Bob Krausaar, Bob Clearmountin, Phill Brown , Val Garay, Mark Saunders, Chris Kimsey, Phill Manzanera, Bruce Lamcov, Mark Wallis