We just launched a curated selection of Max for Live devices in the Attack store. But what is it, and how can I use it?
Max for Live are devices included in Ableton Live's suite or as an add-on to Live Standard.
Max for Live is a plug-in format that works exclusively in Ableton Live. In addition to familiar audio effects and virtual instruments, there are also excellent creative MIDI sequencers, modulators, visual tools and all types of fun utilities. It's as effective in the studio as it is on stage.
Can you edit your own Max for Live devices?
If you're interested in tinkering, you can open and edit a Max for Live device. How cool is that?
You can even build, distribute and sell your own devices from scratch.
But you don't have to.
There are already hundreds if not thousands, of excellent Max devices available for sale or for free on sites like www.maxforlive.com, www.isotonikstudios.com and even Ableton directly.
Gaining access to this global community of toolmakers is one of the great benefits of Max. Following the rapid prototyping Max for Live developers can experiment freely and iterate ideas more quickly than many traditional plug-in outfits.
So we're excited to finally launch our very own Max for Live shop on Attack Magazine with a curated offering of our favourite Max for Live devices.
If this is your first purchase, use discount code "M4L10" to get 10% off your first Max for Live investment.
Our launch devices include:
Chance Engine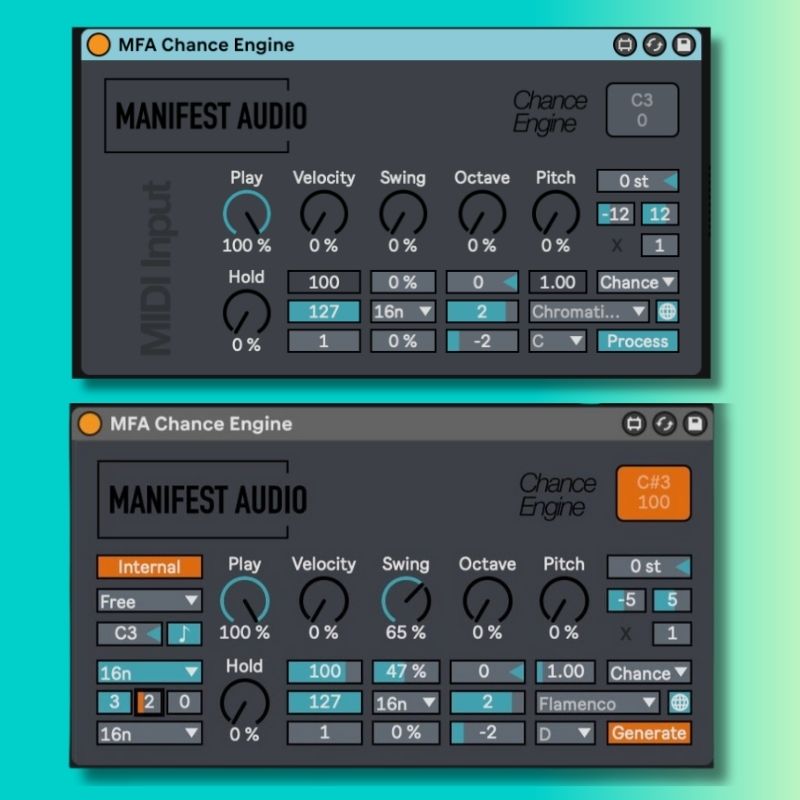 Chance Engine is a Max for Live device designed to add controlled yet random fluctuations to the most important parameters of incoming MIDI drums, melodies, and harmonies in real-time.
Combining powerful probability, sequencing and variation features, Chance Engine is the creative MIDI device you need.
Travelogue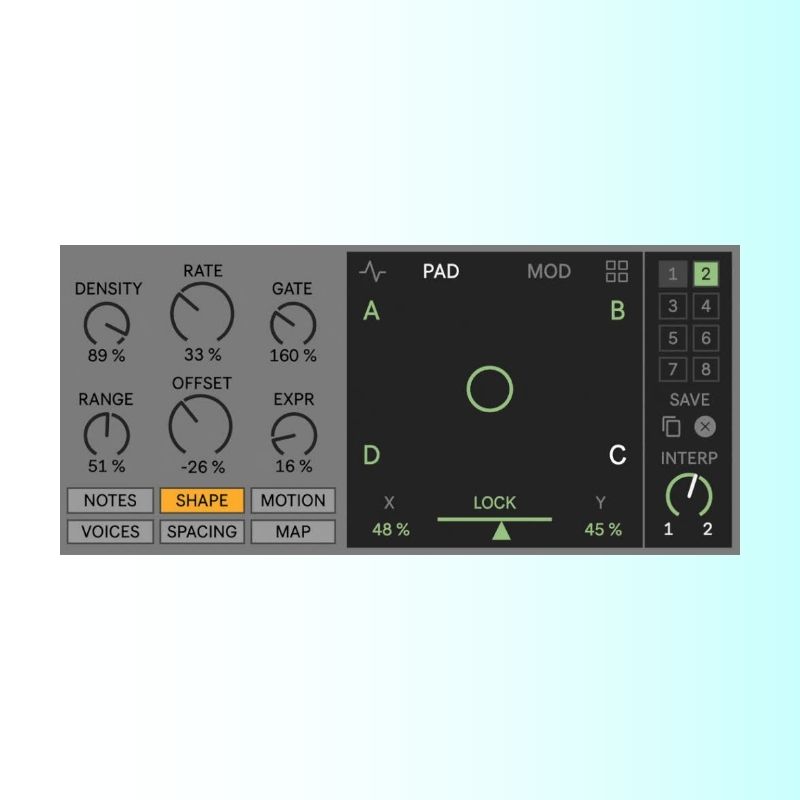 Travelogue is a generative Max for Live MIDI device that sends users through a unique sonic journey full of new discoveries and happy accidents.
NeuralWaves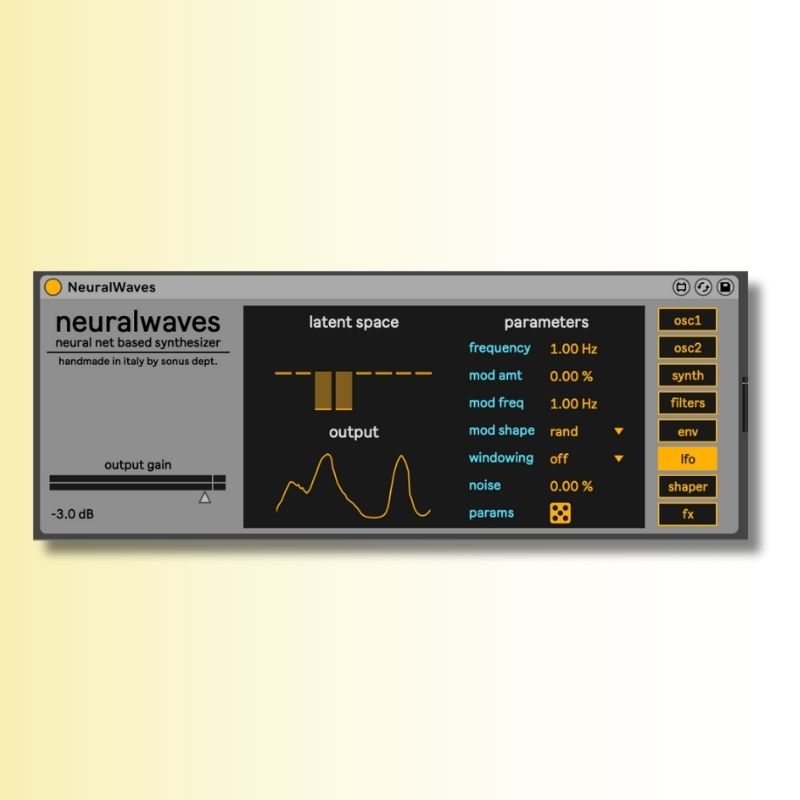 NeuralWaves is a synthesizer that uses a custom-made neural network, trained on thousands of waveforms, to generate the waves for the oscillators, the LFO and the waveshaper.
MouthPlay

Mouth Play is a Max for Live instrument that offers unconventional shaping of a vocal tract together with a simulated glottis (brass model) or FM oscillator as a source.
The Spellbook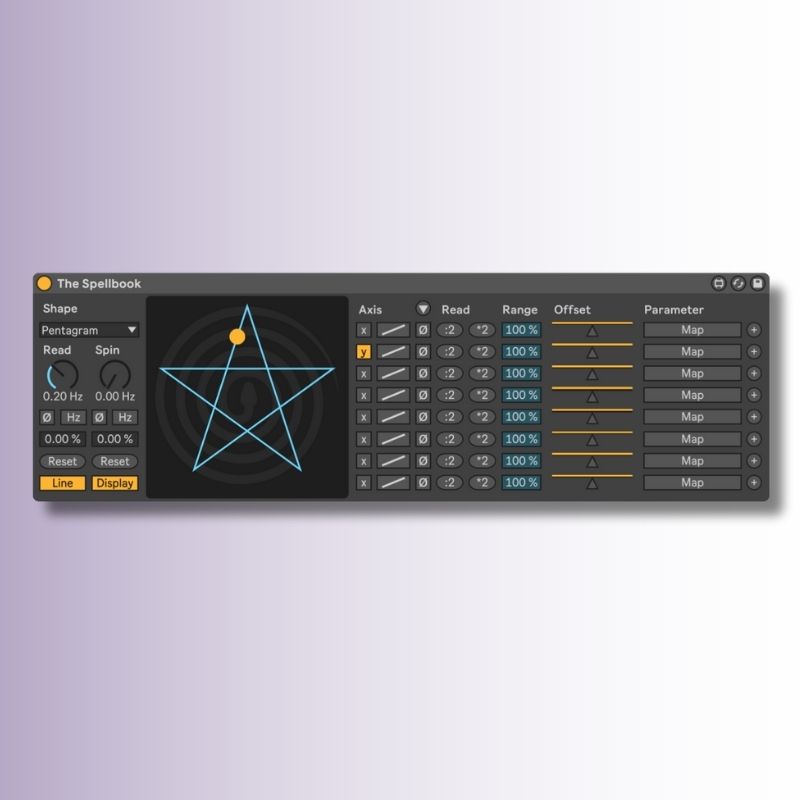 The Spellbook is an LFO inspired by sacred geometry. It converts esoteric symbols into modulation signals, enabling you to weave the fabric of nature into your projects.
Follow Attack Magazine