Novation's 2013 Bass Station 2 gets remixed by Richard D James with new graphics and AFX Mode pre-loaded.
Last year, UK company Novation updated the firmware on its 2013 Bass Station 2 to include AFX Mode. Co-developed with Richard D James, the new mode allowed users to apply a discrete set of synthesis parameters to each note. Novation is now including this, along with a number of other features introduced with firmware v4.14, in a new version of the monosynth.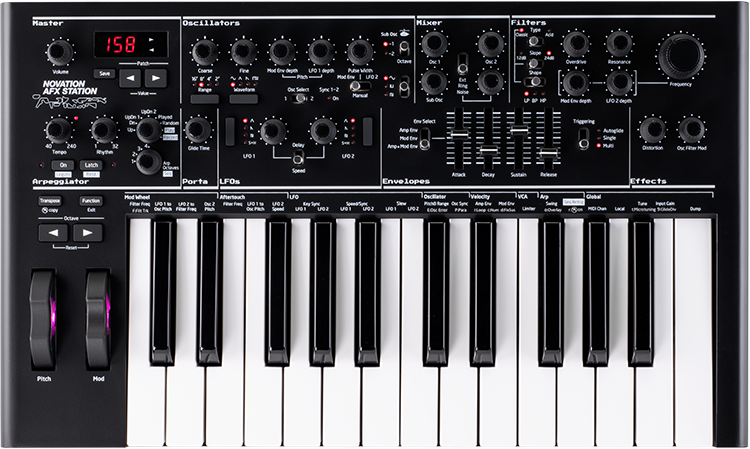 Called the AFX Station, this limited edition version was approved by the Analord himself and is being branded as a 'remix' of the classic Bass Station 2. The main difference between the AFX Station and the original is in its appearance. Black has replaced the blue of the original, with a purple bottom plate and accents being its most striking feature. It also features the Aphex Twin logo alongside the Novation one.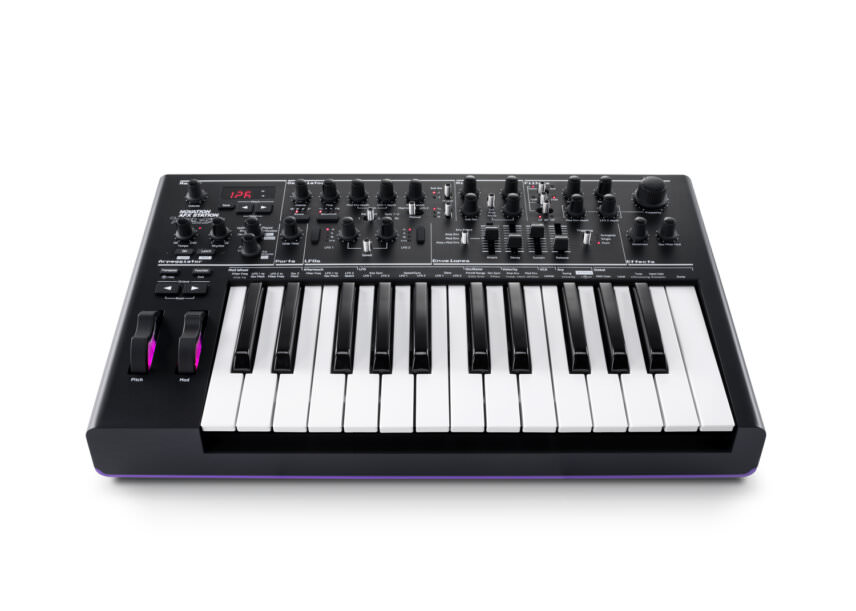 The collectibility of the new instrument continues with the box. Weirdcore, James' longtime visual collaborator, designed it in keeping with Aphex's recent visual branding. This follows a series of teaser billboards that appeared around the world in the run-up to the release of the synthesizer.
Along with AFX Mode, which can turn the instrument into a drum machine, among other things, the AFX Station includes fixed duration envelopes, separate of the sub-oscillator, oscillator glide diverge, and envelope retrigger count. Although these features are available to all owners of the Bass Station 2 via the aforementioned v4.14 firmware upgrade, Novation has printed them on the face of the AFX Station for easier access.
The AFX Station also includes 128 new synth patches and seven new overlay banks for AFX Mode designed by Noyze Lab, Perplex On, Richard Devine, r beny and Lightbath.
The AFX Station is available now for $439.99/€449,99/£399.99. See the Novation site for more information.