Far right targets Berghain. London festivals under threat. New synth unveiled by Moog.
Too far. A far-right political party in Germany – Alternative für Deutschland – has withdrawn its proposal for closing Berghain earlier and forcing the club to have more lighting in order to prevent "sexual acts". Read about it here. 
Park life. London's Field Day festival have been back and forth with the council about getting a licence for this year's event and, after simply paying them £500,000, it seems they've now magically struck a deal, according to the Guardian. Find out more here.
Nice 'rack. Moog have unveiled their latest all-in-one Eurorack synth, Subharmonicon. It's a dual-oscillator semi-modular analogue synth with dual envelope generators that "divides everything into itself until up becomes down". For now, it's exclusive to Moogfest. More here.
Fancy bins. The latest addition to Audio-Technica's M-Series headline range is the ATH-M60x. It's designed for the studio and is a low profile affair that is said to deliver exceptional clarity. Full spec here.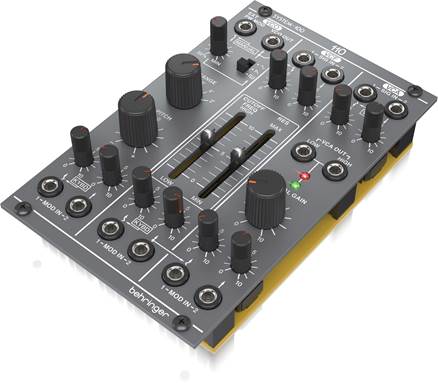 Copy-rack. Clone masters Behringer are looking to get into the Eurorack market and have released details of three proposed modules which seem to ape the Roland System 100/100M, amongst others. Boss man Uli speaks on the matter here.