The Moog Werkstatt-01 analogue monosynth is back on the market for $199, and now includes the CV Expander for interfacing with Eurorack and other semi-modular Moogs.
Originally debuting at Moogfest in 2014 as part of the event's Engineering Workshop, and subsequently released to the retail market, Moog has now decided to re-release the Werkstatt-01 synthesizer at a budget price of $199. The Asheville, North Carolina-based company has also bundled in the CV Expander, which was originally sold separately.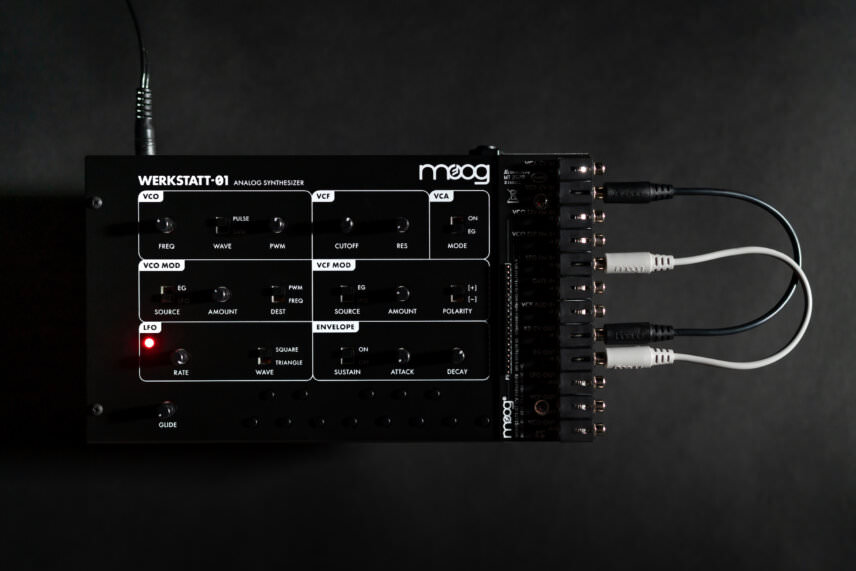 One hundred per cent analogue, the Werkstatt-01 features a single oscillator with selectable waveforms (saw and pulse) plus pulse width modulation and a classic Moog Ladder filter. It also features an LFO and two-stage envelope with selectable sustain, both of which are also analogue. There's an onboard single-octave push-button keyboard for playing notes as well as glide for portamento effects.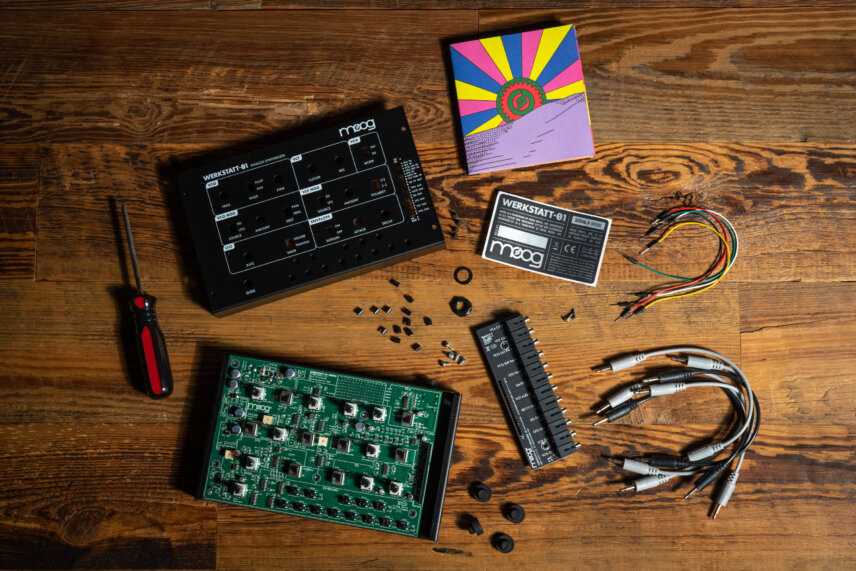 With the included CV Expander, users can turn the Werkstatt-01 into a semi-modular synthesizer, as well as connect it to outside gear, such as other CV-equipped synths, Eurorack systems, or drum machines. The Expander includes 12 1/8" ports for VCA and VCF CV, both linear and exponential VCO frequency oscillation, and LFO frequency modulation, as well as outs for the LFO, envelope, onboard keyboard CV, and more.
Moog is also billing the Werkstatt-01 as an educational tool. Much like the Korg Nu:Tekt NTS-1, the Werkstatt-01 is a kit that requires assembly before use. There's no soldering required, however, and the Moog site features a number of tutorial videos for the build. It's also reportedly moddable, good news for those with a circuit bending bent.
The Werkstatt-01 is available now through Moog dealers for $199 until supplies run out. Visit the Moog site for more information.