The Valve MK2 is available now in two and four-channel options with each unit hand-crafted in Cornwall, England.
To celebrate its 15th birthday, English Hi-Fi firm MasterSounds have unveiled a brand new MK2 version of their highly praised Valve DJ mixer in partnership with Union Audio. The Valve MK2 stays true to the original by continuing to prioritize sound and simplicity over all else but goes further by adding a VariableQ high pass filter per channel, a re-designed 3-band EQ and RIAA Input stage, plus Innofader as standard.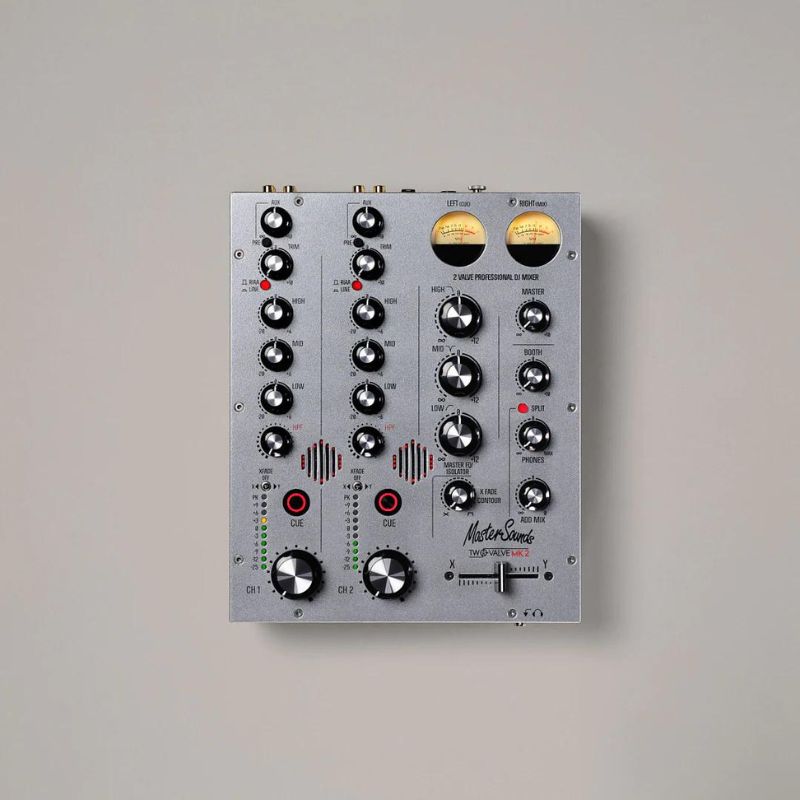 The mixer was designed by Union Audio founder Andy Rigby, a leader in analogue DJ mixer design for over 25 years, and MasterSounds' founder Ryan Shaw, creator of revered high-fidelity audio products including DJ mixers, FX units, turntable weights and more.
Speaking on the release Shaw said, "We are so very proud of Valve, and the addition of the new features in our MK2 model elevates the DJ mixer's playability for discerning DJs, from club and bar owners to home DJs. Valve's club-standard feature set and beautiful open, dynamic & transparent sound is a real gem to experience."
Rigby adds: "It's hard to believe that five years have passed since we launched the original FourValve, but it's a fitting anniversary on which to launch the new MK2! The addition of VariableQ high-pass filters and all-new EQ adds another level of playability and audio manipulation…
The new MK2 comes fitted with an Innofader as standard and a revised RIAA preamplifier, which along with all the other changes makes this a significant update on the previous model."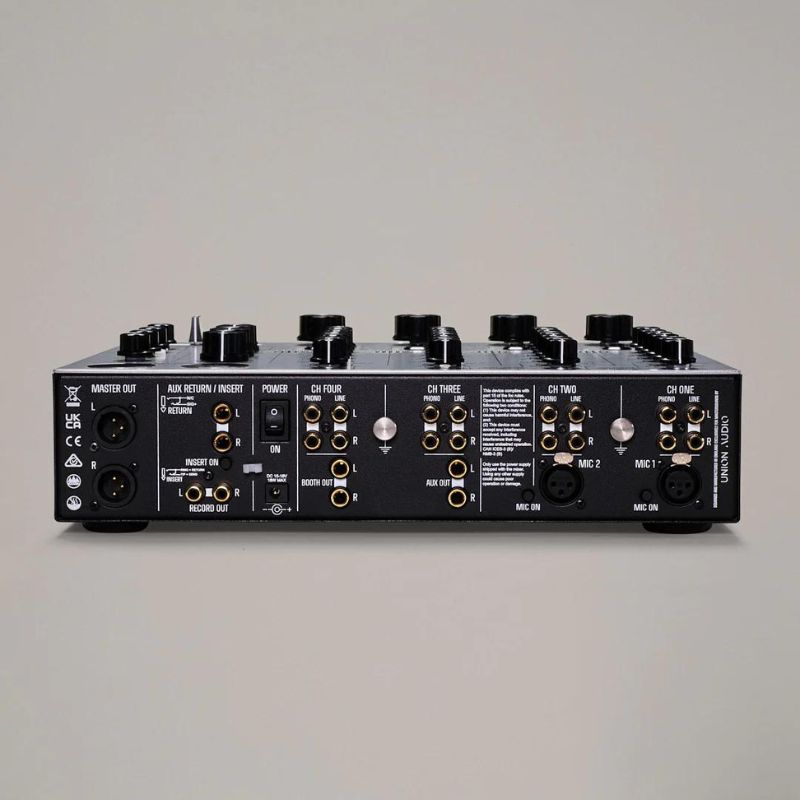 Valve MK2 Key Features
Here's a rundown of the key features of the Valve MK2 four-channel.
Power Requirements:
Power Requirement (Each mixer is supplied with a compact switch-mode power supply for anywhere in the world and MasterSounds supply the correct IEC lead for your country).
External Power Supply – Universal 90V – 265V AC 50/60Hz 18v 50W Max.
DC Internal Power Rails – +/-18V DC
Audio Performance:
THD+N OdBu Line In to Mix Out: 0.05%.
+10dBu Line in to Mix Out: 0.1%.
Frequency Response 20Hz to 120kHz: +1/-2dB.
Noise unity Line In to Mix Out:-86dBu unweighted.
Residual Mix Noise: – 110dBu unweighted.
High-Pass Filter frequency range: 18Hz – 1.8kHz.
Dynamic Range -> 116dB.
Maximum Signal Level -±27dBu.
Headphone Output Power – 800mW RMS into 32 Ohms.
EQ/Filters:
Channel EQ-3 Band-25/+6dB.
Channel EQ Frequency – 150Hz, 1kHz, 2kHz.
Master EQ/Isolator Cut/Boost – OFF to +12dB
Master EQ/Isolator Crossover Fq- 350Hz and 3.5kHz.
RIAA Accuracy – Within 0.25dB 40Hz – 20kHz.
Dimensions:
W = 350mm L = 283 H = 84 (mm). Please note, this is the faceplate size, not including knobs, sockets, headphone jack, cabling ETC.
Weight = 4.75kg.
Packed Dimensions- W = 460 L = 360 H = 180 (mm).
Packed weight = 6.3 kg.
Each unit of the Valve MK2 has been handcrafted by Union Audio in Cornwall, England. Both the four and two-channel versions are available now with the four-channel option retailing at £2695.00 and the two-channel option retailing at £1895.00.
To learn more about Valve MK2 visit MasterSounds' website.
Want to learn more about "esoteric" DJ gear? Read Attack's article: "From Rotary Mixers To Klipsch Speakers: The Joy Of Esoteric DJ Gear."
Follow Attack Magazine