This Black Friday we're offering a different deal each day. Keep an eye on our socials and newsletter to see the deals we have on offer. Today it's 20% off The Analog Cases. Protect your instruments. You'll be grateful you did.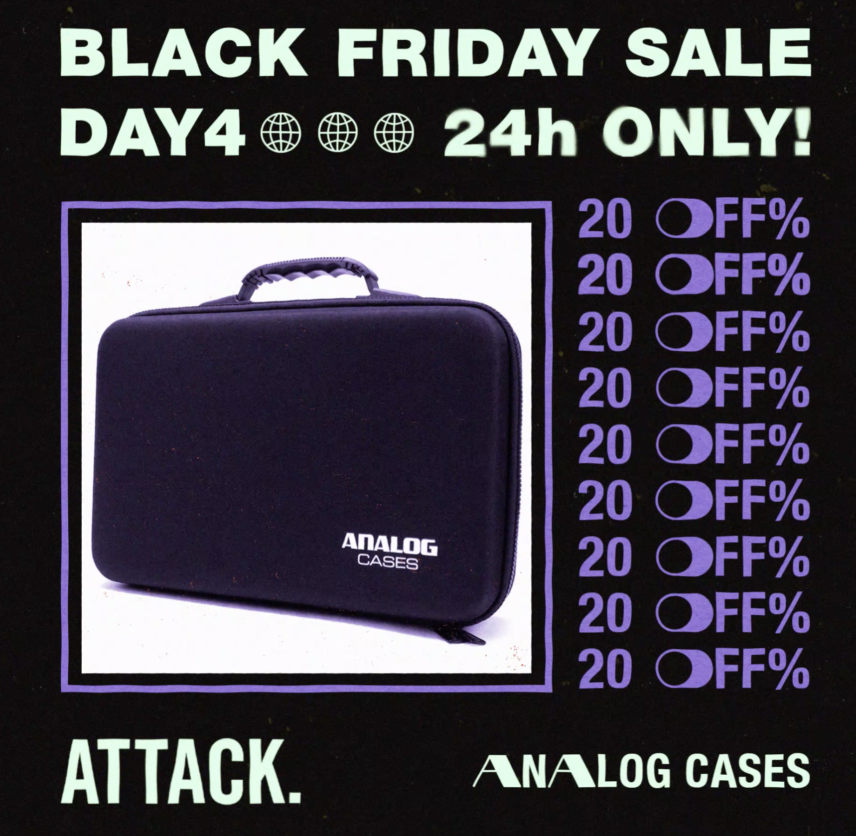 About Analog Cases
Analog Cases are a new addition to the Attack Store. We stock the cases we think are best for our readers. These are:
Elektron Octatrak
Korg Volca
Teenage Engineering OP-1
Elektron Digtakt or Digitone / Roland SP-404
Each case are perfectly designed for their instrument and offer full travel support. While we realise at this moment travel is limited, we are optimistic we will once again be travelling around and jamming in studios and it's good to protect your gear. Most of us protect our laptops right so it's no different!