Along with the launch of the Rhodes V8 software edition, legendary firm Rhodes has also announced a competition to score their new short film 'Missing Keys.' The winner, decided by James Blake & Yard Act's James Smith, will win a Rhodes MK8.
For fans of Rhodes, the company's first official edition was always going to be big news. Featured in countless tracks including Stevie Wonders', "Isn't She Lovely," Portishead's "Roads," and plenty of contemporary productions such as Yak's "Rhodes Island," the Rhodes has cemented itself as an icon and staple in studios across the globe. For anyone wanting to add the iconic sound to their arsenal a free 45-day trial is available now.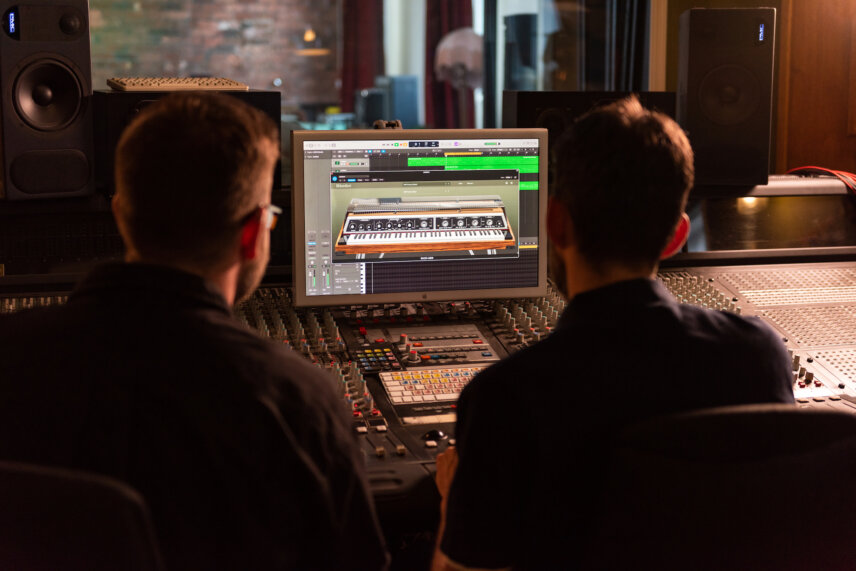 Rhodes V8 In Depth
The V8 is able to capture 'The True Rhodes Sound' because of the incredible attention to detail in its creation. This deeply muti-sampled version of the Rhodes MK8 utilizes 30,000 samples across 100 velocity layers giving it all the character you'd expect from a Rhodes. All of that detail does come at a cost though, with the full download coming in at around 20GB.
The virtual instrument features a Pre-Amp with envelope and drive controls, Low/High EQ, and a Vari-Pan effect with Rate and Depth controls. An included suite of presets and profiles allows you to access a wide variety of classic Rhodes tones. The V8 also even allows for Tuning adjustment, Mechanical Noise balancing, and the electroacoustic Timbre Shift.  
The V8 pro will take things a step further and include the MK8's Envelope parameter allowing for control of auto-wah and other effects. It will also include all of the other effects featured on the MK8, a compressor, chorus, phaser and delay. On the Setup page, you can find per-note control over Timbre, Fine Tune, Level and Damper response. A selection of microphones and amplifiers can also be found, allowing you to easily find your desired sound.
How to Win a Rhodes MK8
To celebrate the release, Rhodes has created a new short film titled, 'Missing Keys' featuring James Smith of the Mercury Prize nominated band, Yard Act – and they want you to create the soundtrack for it, using a free trial of the Rhodes V8.
Entries from all genres and styles are welcome, the only rules for the competition are that James' voice remains unedited and the Rhodes V8 features prominently in the soundtrack. Other than that, let your imagination run wild and see where your creativity takes you.
Entries for the competition, closing on 1st March 2023, will be judged by none other than James Blake and James Smith. The judges will decide the winner live during a 30-minute broadcast via the Plugin Boutique Youtube Channel.
The winner will receive a bespoke Rhodes MK8 piano, and their score will be the final soundtrack for 'Missing Keys.' In addition, nineteen runners-up will receive full versions of the Rhodes V8 plugin as well as other prizes courtesy of Plugin Boutique.
To download your free trial of the Rhodes V8 and to find all the information for the competition visit Rhodes' website.
The Rhodes V8 will retail for £149.95 ($179.95) with the Pro version coming in at £249.95 ($299.95).
While you're here, you may enjoy...
Follow Attack Magazine