To celebrate ten years of Echocord Colour, we ask founder Kenneth Christiansen to choose his favourite release from each year.
In 2008 and after 7 years of releases on his label Echocord, Kenneth Christiansen felt the time had come to expand the sound with a second label 'Echocord Colour'. After having received countless demos, he realised he would need a sub-label to house other forms of music within the genre and thus Echocord Colour was born.
As the label grew so has the sound. Fans can expect anything and everything from  Dub-Techno, Detroit-Techno, House or even Dubstep but the focus and raison d'etre remains to release quality music for the dancefloor. In his own words, join us as Kenneth reveals his favourite release each year.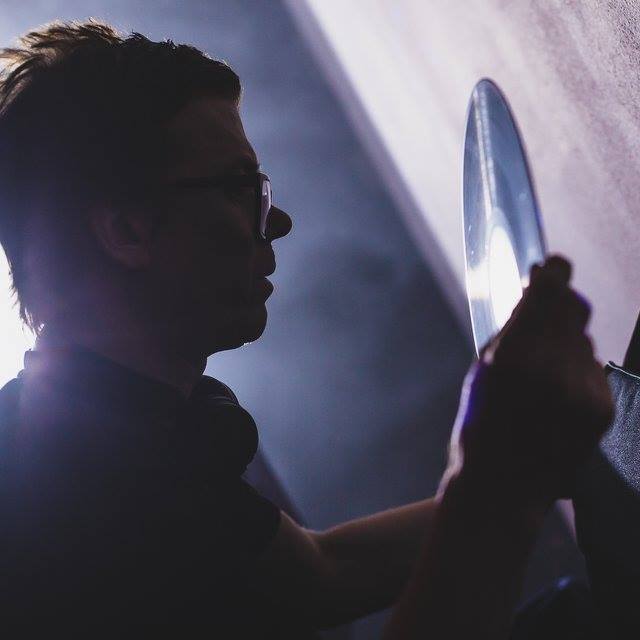 2008
K.C: The first releases in 2008 were a little more "metallic" and more powerful than the usual Echocord sound. My favourite EP that year was made by Quantec, already a known Echocord artist, but the remix on this EP from A Made Up Sound really stands out in my opinion. It's a dub-step vibe, super deep and powerful with heavy bass.
2009
In 2009 Pattern Repeat was born. A duo consisting of me and my friend Dennis Bøg aka Resoe. It was our very first release that came out that year on Echocord Colour, that was before we started our own label "Pattern Repeat". Of course, this very first release is very special for us and we really felt these tracks were perfect for Echocord Colour.
I presented the tracks for my good old friend Ben Klock and he really liked them, and he wanted to do a remix. I used to play with Ben here many times in Copenhagen in a club I co-owned and did the bookings for. This remix is a pure Ben Klock banger and still works.
2010
Echocord Colour 012 got released the year after, in 2010, and this is still my all-time favourite EP by Luke Hess, Michigan Central Station, (additional mixing & production by Omar S). This EP is so effective and really stands out, super powerful, deep and beautiful. I already released Luke on Echocord, and since we met all these years ago, he became and still is one of my very best friends.
2011
My favourite release in 2011 comes from Sweden and was made by the duo Skudge. The guys I already knew, because I did some shows with them here in Copenhagen, and was a big fan of their productions. These tracks they made for Colour I really liked and it was a big thing for me to do that release. Also, a remix by my good friend Conforce got included.
2012
2012 was a very important year for Echocord Colour. The most important release for me was the remix of Function by Substance aka Dj Pete on the "Obsessed Ep", Echocord Colour 020. I knew Dave Sumner for some years, we met at some shows we did together at that time, and he told me about this track he was working on and his idea about having Substance and Scuba on the remix duty, and I must say I really liked the idea A LOT!!
The Substance remix is maybe my all-time most played track from the label, it means a lot to me, also because I have known Pete since middle of the 90's.
2013
in 2013 we saw the "Mercy Cage Ep" to be released on Echocord Colour 026. A typical EP by Deadbeat, dubby and deep like hell, perfect for the dancefloor. I already at that time did a lot of releases by Deadbeat also on Echocord. I met Scott many years ago and he will also be a super good friend, and all his releases mean a lot and stand out for me.
2014
In 2014 I met and discovered Roberto Clementi from Italy. I did a gig in his area and we met up. He did 2 EP's for me that year the Bonton EP part 1 + 2. I really like Robertos deep and energic sound and heavy chords. Also, my good old Berlin friends Marcel Dettmann and Norman Nodge did the remixes here. I think the Nodge remix is the winner here.
2015
Mike Dehnert, another Techno master from Berlin, also has been a main key artist on Echocord Colour. In 2015 I think he did the best ep so far from his side, its called Check EP.
This one got a lot of attention form all the best DJs and producers and got played in most techno DJ sets that year. Mike and I also go way back, did many shows together over the many years.
2016
Echologist aka Brendon Moeller from New York returned to Echocord Colour in 2016 with his Good Vibrations Ep. Brendon is one of the most productive artists on my labels, released many many eps over the years. We met a few times, in Europe and also we did a show together in New York many years ago. We have always kept the contact, and Brendon will always be a part of my labels.
2017
In 2017 I met Stephen Brown for the first time. We both had a gig in Tresor in Berlin, which has been my Berlin residency for some years. I have followed Stephen since the middle of the 90s, and have always bought and played his records. So it was a big thing for me to meet him in person.
He told me over dinner he was working on some new tracks that could work for Echocord, or Colour, so after our artist dinner we went to the hotel, and we listened to the tracks. I signed them right away, and a few weeks after the tracks were mastered.
2018
This year 2018, we saw the first release by Albert Van Abbe on Echocord Colour. 2 killer power tracks, and 2 amazing ambient tracks. I got introduced to Albert via my good friend Boris Bunnik aka Conforce, also in Berlin, for a Tresor weekend