Jengi has just released a brand new genre-bending, rave-ready EP titled 'Nothing is Easy'. We asked him to walk us through the production track by track.
Since his debut in 2017, Jengi has released a string of well-received singles and EPs, showcasing his unique blend of house, R&B, and hip-hop influences. In late 2022 he released 'Bel Mercy' a techno and house-infused track which samples Super Beagles 'Dust a Sound Boy' (the same sample Kanye West used for his track 'Mercy'). The single went massively viral on Tik-Tok and has since racked up over 65 million plays on Spotify alone.
Settling in his newly found fame, Jengi has now given us 'Nothing is Easy', a four-track EP designed for dancefloors. In typical Jengi fashion, the EP draws influences from multiple genres, in this case, channelling bassline to speed garage, melodic organ house to techno and phonk.
The Netherlands has an incredibly rich history. Their input, as a country, to electronic music is right up there and Jengi is making the flag proud. But enough jingoism for now, we caught up with him and asked him to walk us through the EP's production track by track.
Jengi 'Nothing is Easy EP'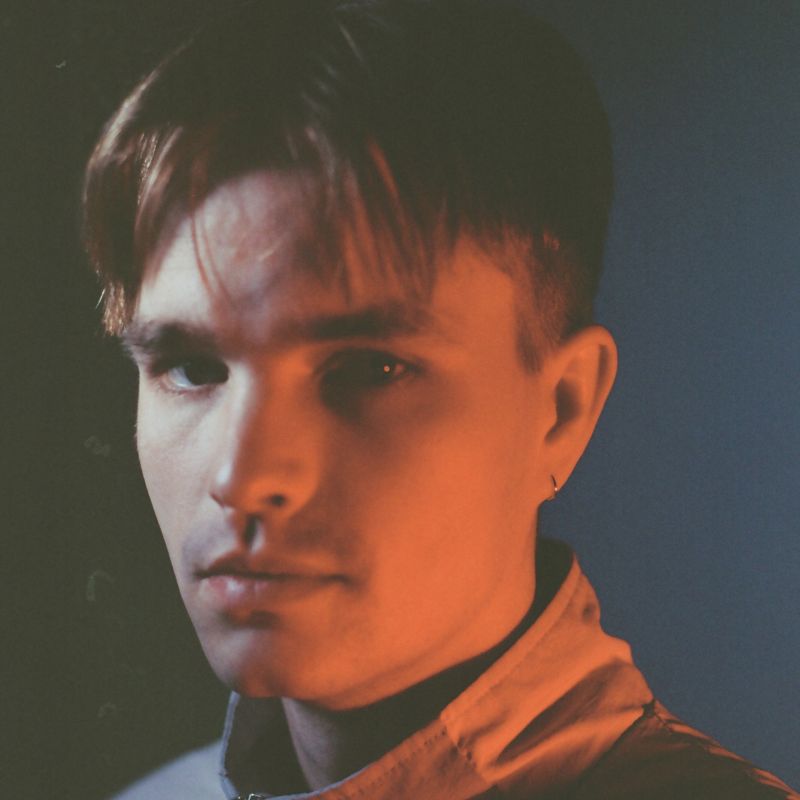 Overall, this EP is an example of the variety of genres that I play during my performances. These styles of music really resonate with who I am as Jengi and the sound I would like to bring during my sets. It also makes me feel comfortable as there are no limits to the creativity I can take with this sound, which makes it super exciting.
The worst thing that could happen to a producer is to be stuck in 1 specific genre in my opinion. I've got so many more ideas for what I would like to produce after this and I can't wait to show more music to the public in the near future.
Nothing Is Easy
I wrote 'Nothing Is Easy' about 2 years ago. It was initially a disco track and had my own vocals as a topline on it. For the initial production, I used my Fender guitar combined with warm chords from my Prophet REV2-8 and some warm pads from my synthesizer. The track didn't feel right so I kept the demo until I came up with a better idea for it.
After about a year, I thought of switching the beat from disco to house. I also replaced my own vocals with the vocals of a Dutch songwriter ANNNA. It turned out to be much better and was the right fit with the sound I would like to put out as Jengi. I'm inspired by old-school house jams from the 90's ('Show Me Love' – Robin-s & 'Push the Feeling On' – Nightcrawlers") so I used the Korg M1 plug-in for the bassline. It's a classic and epic sound that everyone knows (consciously or unconsciously).
Another important element that you hear is the chopped vocal loop (my own vocal) which repeats during the whole song and makes the song more groovy.
Raise Up Your Lighters
I have performed at events where the majority of the lineup plays high bpm (+140bpm). To be able to fit my set between these sets, it made sense to make a heavy high bpm track, which also resonates with the sound I would like to bring with my sets. That's the main reason I started creating heavy material like 'Raise Up Your Lighters'.
It's a very interesting and inspiring style and I'd like to dive more into this dark & fast scene. The sharp synth sounds like an old-school dance track from The Netherlands (my home country). It reminds me of being a kid in a bumper car and hearing these loud dance tracks through the speakers.
The drums are dusty and it gives you a feeling of Underworld's famous song 'Born Slippy (Nuxx)'. You will hear the Korg M1 choir chords again, it's a famous sound as well and it creates a bit of rest in the middle of the track so you can take a breath before the Dutch synths kick in again.
Madness
For my sets, I'm always looking for good transitions for tracks to move from one genre to the other. As I prefer to play my own music in my sets, Madness was made with the idea of being a DJ tool for my sets, a song that you can play as a transition between genres.
This song has some hip-hop influences as I've used an 808 bassline and another bass that is familiar from UK house/grime. The lead, which is the cowbell, is really an epic sound. I actually also used this in a different way for 'Bel Mercy'. It's always fun to tweak these sounds. I wanted to create a song with minimalistic elements but with very strong sounds. The drums were fun to make: it has a lot of groove and percussion.
Champion Sound
I can't really describe a genre for 'Champion Sound', but I can say that it was really fun to make. I also started to make this track as a DJ tool. It's inspired by some UK house tunes with funky elements and a deep and big bassline.
I've used a simple plugin from Logic called "Alchemy". You can find a broad list with interesting synths, arp's and ambient stuff there. I added a Jamaican chopped vocal to give the build-up more power. There's a lot going on in those 2.5 minutes.
Stream or Purchase Jengi's 'Nothing is Easy' EP now.
Follow Attack Magazine