Torontonian house producer Sean Miller shows us around his studio.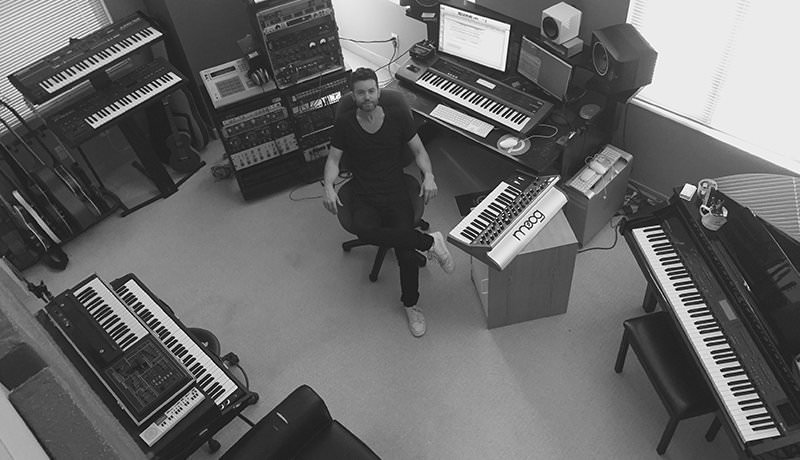 Sean Miller – My Studio
Welcome to my main studio. This is where everything comes together and my tracks come to life. I use a mixture of outboard gear, live instruments and musicians. I mix and master everything here and I do that with my very dear and talented studio partner, Craig McConnell. We have been working together for many, many years. He is a very well respected music composer for film and television. He's got a great ear and he is invaluable to me.

Moog Sub37
This is the newest addition to the studio. It's a Moog Sub37, one of the best new synths for warm, fat, analogue bass tones. I used it on my new track 'Together', soon to be released on Seth Troxler's Play It Say It.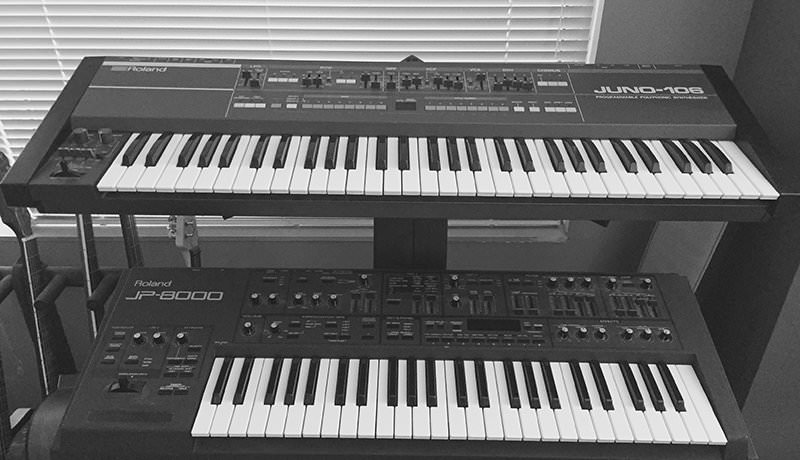 Roland Juno-106
On the top of this rack is the Juno-106, one of the classics that Roland released in the early 1980s. While a lot of the bass duty has now shifted to the Moog Sub37, I still love the easy programmability of this synth and use it on some of my tunes.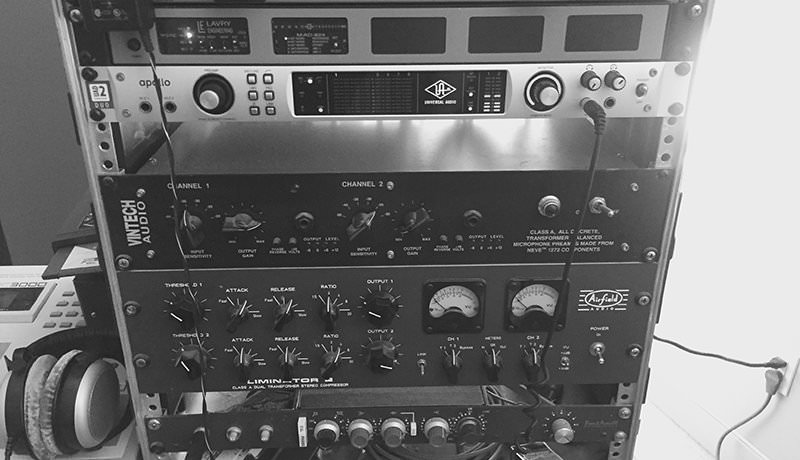 Rack
This is the nerve centre of the studio. This rack handles all the conversion of sounds from the real world into the computer world and back again. At the very bottom is the Brent Averill pre-amp which is essentially an emulation of a classic Neve console strip that I plug the bass guitar or vocals into, for instance. The sound then passes into the Airfield Audio compressor right above it, which was designed and hand made in Toronto by my studio partner's friend and sounds unbelievably good. Third from the top is the Universal Audio Apollo Duo interface. It sounds fantastic, and I really appreciate the on-board processing that allows me to run classic Pultec and LA-2A emulations without taxing my computer's CPU.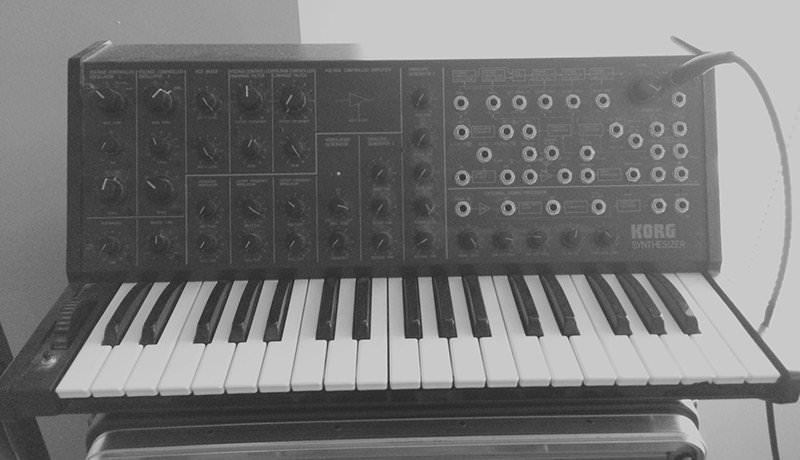 Vintage Korg MS-20
This is a vintage Korg MS-20. It's not as full and round in the low end as the Moog, but it's amazing at creating wild and random effects.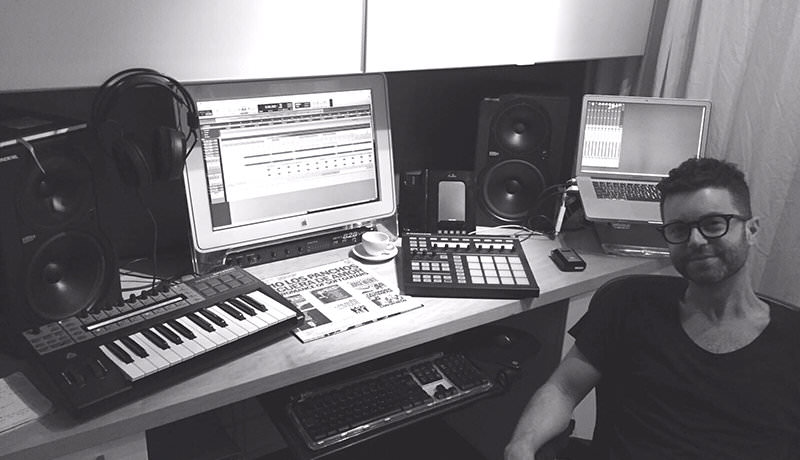 Smaller Studio
I have two studios. This is the smaller of the two at my home in Leslieville. This is where a lot of the magic happens and where I sketch ideas and finish my programming. It's a very basic setup, but it's all I need for this part of the process. I use Pro Tools 12 for all of my audio, MIDI and sequencing, and have Ableton rewired in the back for ideas. I use Mackie HR824 Monitors, a MOTU 828 soundcard, Maschine and a Novation Remote 25SL MIDI controller.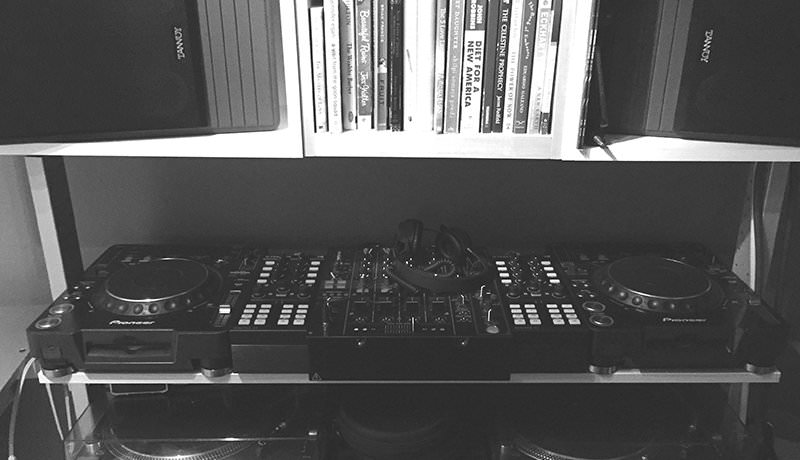 DJ Setup
Behind is my current DJ setup – I use Traktor with two X1s, a Pioneer 800 mixer and two CDJs as controllers. Below that I have my Technics 1200s, now being used for listening and sampling (my favourite thing to do).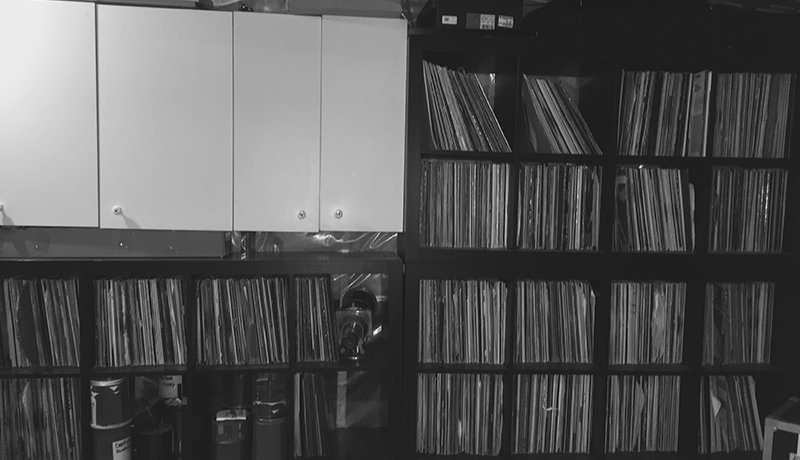 Vinyl Collection
This is a small part of my vinyl collection. I have been known to spend hours on end searching high and low for music that calls to me. This is one of my main sources from where I draw inspiration and creativity.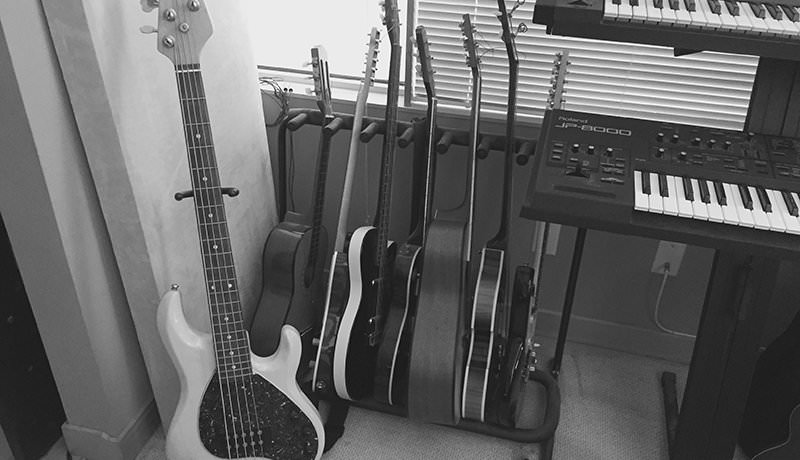 Music Man Bass
This is the 5-string Music Man bass. On any track of mine that doesn't have a synth bass, you are likely hearing this bass. Clean, round and beautiful.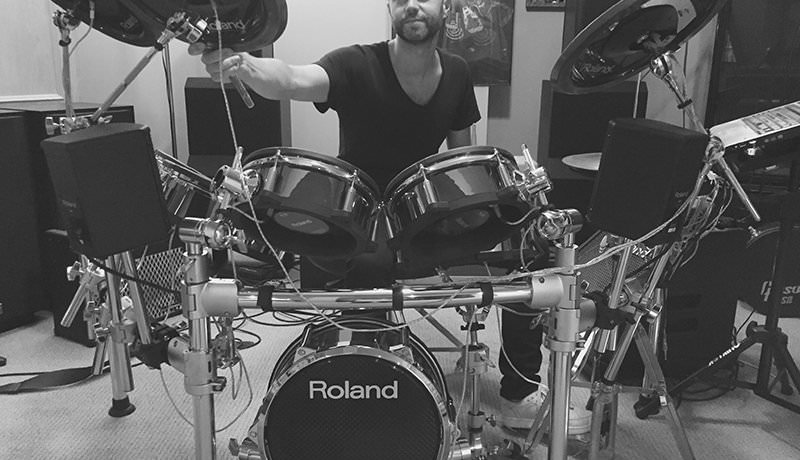 V-Drums
I've been playing the drums for most of my life. I've had a few sets over the years, but these bad boys are my favourite. V-Drums by Roland are probably the best electric set out there. There are many cool kits to choose from, but I haven't used them on a track as of yet.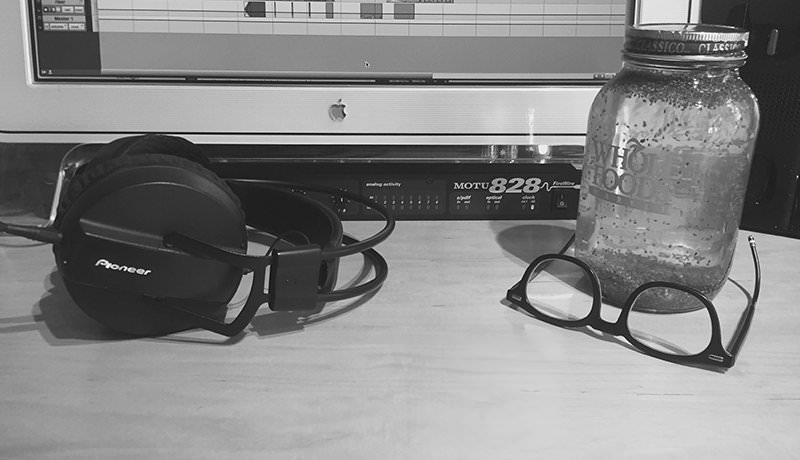 Pioneer HRM-7 headphones and Mason jar
Pioneer gave me these HRM-7 headphones last year in Miami and I love them. They are referencing monitors, so they are very flat. They help me zone in on things I may not hear through my speakers.
To the right, in the Mason jar is my newest little concoction: water, freshly squeezed lemon, three teaspoons of chia seeds and a splash of maple syrup.

Avantone MixCube
The tiny but mighty Avantone MixCube speaker. Whenever I'm mixing on the main Focal CMS 65 monitors, I intermittently collapse the mix to mono and check it out here. It sounds kind of terrible, but reveals mistakes in the mix right away, particularly in the low end!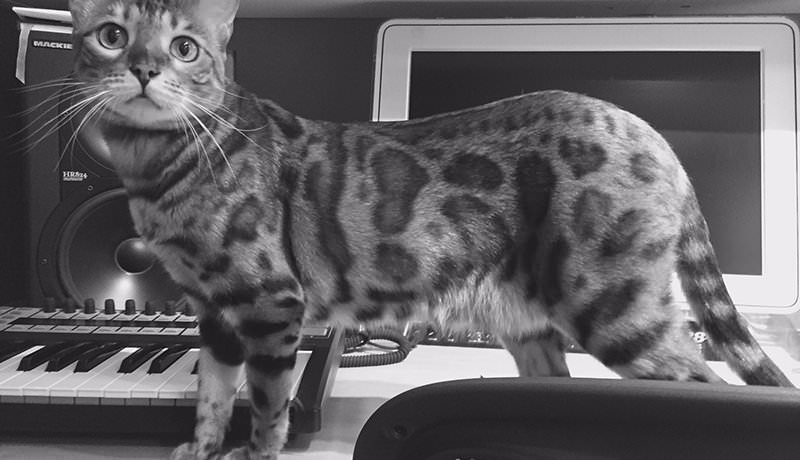 Bengal Cat
This is Monsieur Moose, my Bengal cat. This is something he often does when I am too busy with music and he needs a little loving.
Sean Miller's 'Tiger Spirit' is out now on Seth Troxler's Play It Say It label. Find Sean on Facebook, Twitter and SoundCloud.