Quantic explains his production process as he shows us around his Brooklyn studio.

Quantic – My Studio
My current studio is located in Bushwick in Brooklyn, New York, and I've been in this location for coming up to a year. Previously I had it in my apartment and before that I was living in Bogotá, Colombia, where I had my studio in a shared space near to Chapinero. I use a Prism Titan audio interface and monitor through a Cranesong Avocet. The studio mainly acts as a mixdown space – I'm usually recording elsewhere in larger studios or producing electronic-orientated stuff at home. The setup here acts as a final gateway to the outside world, the place where I balance all the levels, edit takes and from time to time do overdubs.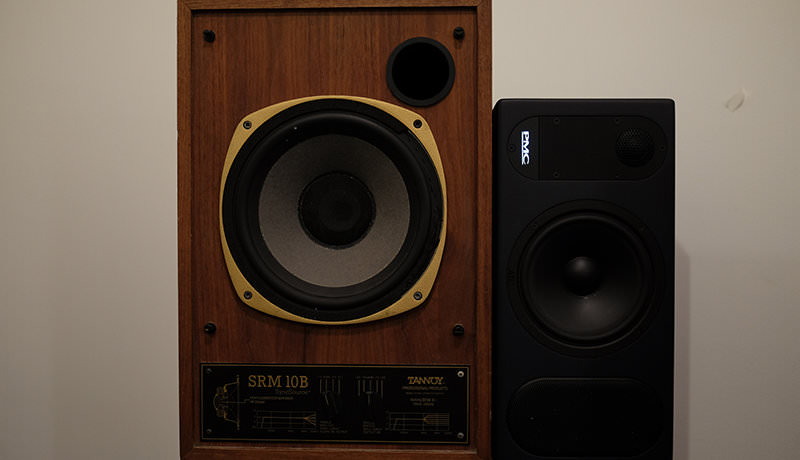 Tannoy SRM 10B & PMC Monitors
I got into the Tannoy Super Red Monitors through my friend Frank Merritt at The Carvery mastering in London. They are bright and have a very detailed high end which can be helpful when assessing mixes and trying to really listen into nuanced music. They don't have much low end so I use them in conjunction with a single sub woofer. These are dual concentric speakers. I replaced the original crossover circuitry with an updated configuration. My first studio monitors were Tannoy hi-fi speakers from Richer Sounds in the UK. I made my first three or four records on them.
The PMCs are also incredible, very true and not fatiguing in anyway when working on music for many hours. From a moving around standpoint they are also very compact.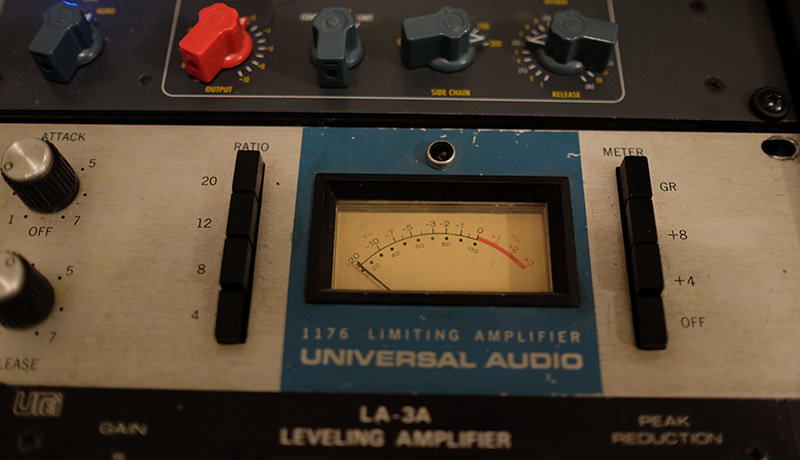 Urei 1176 Limiting Amplifier
I bought this Urei 1176 a few years ago from Balito Chan in Panamá. Balito, a Chinese-Panamanian engineer, has had a studio in Panama City since the early 60s and is responsible for having recorded some really amazing records. He was downscaling his studio and moving it to another location as the plot of land his studio was on was being sold to make way for a tower block. Balito also sold me an AKG 412 that I use a lot, especially for horns. I've used this 1176 on a few different records including The Western Transient LP and the Flowering Inferno 1000 Watts LP.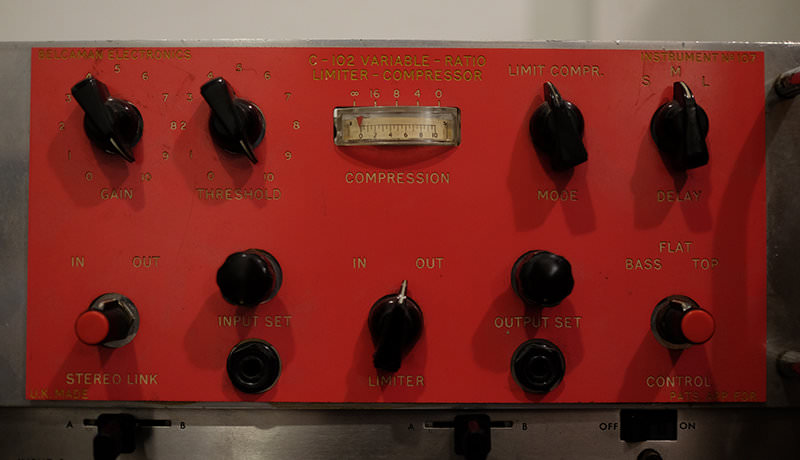 Belcaman C-102 Tube Limiter-Compressor
This is an old British valve compressor/limiter from the mid 60s. I principally use this for drums. I usually mix down my drums in mono, so this acts well to control the overall dynamics of the drums, as well as adding some really nice colouration. I find valve units can really help add some flavour and punch when mixing electronic music and with the right balance make the mix more harmonically rich.
I used this unit on drum sounds throughout the Combo Bárbaro LP Tradition in Transition. It's also had a lot of synth bass put through it over the years!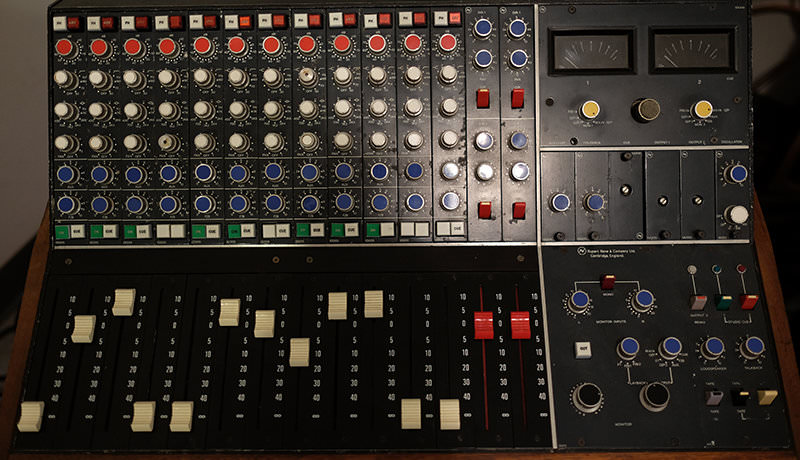 Neve PSM
I've had this Neve Portable Sub Mixer for around ten years. This console looks small, it's been around the world with me, but it literally is the weight of a small car. When I left England to live in Colombia in 2007 this was one of the few things that came with me. Its not without its issues but has been present on nearly every record I've made since then. The top-end EQ on this console is beautiful and the mids are never harsh, it gives everything a lot of clarity. These days, aside from my work as Quantic I'm also mixing records for other people.

Langevin Graphic EQs
I came across these units quite recently. They're passive graphic EQs. I also have some Altec versions, but they are not racked. I mainly use these to shape drum or percussion sounds – they are very effective on a drum mix, to help accentuate different aspects of the drum kit or try to filter out unwanted frequencies. The top end, 12kHz, is my favourite, similar to the Pultecs. The nature of the big sliders makes it really quick and fluid for exploring different sounds – they are more than 50 years old but still breathing life into a lot of new music.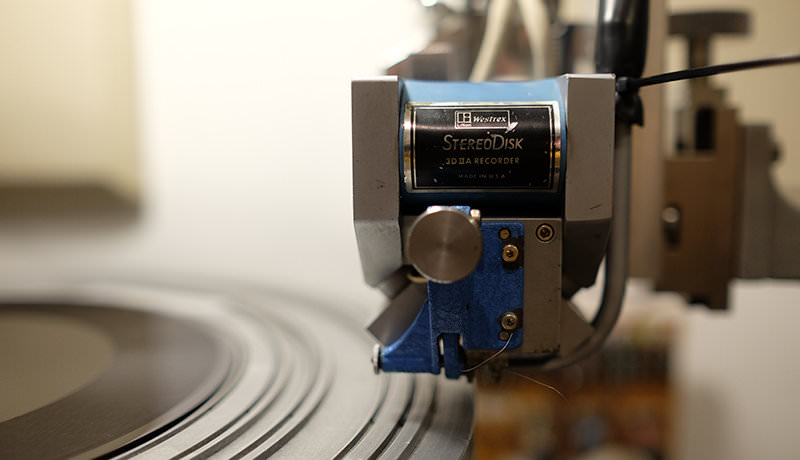 Westrex 3D II A
Over the last five years I've gotten into disc cutting and mastering. It's been a long journey with a steep learning curve. I was fortunate enough to come across a Neumann lathe in Colombia and began to learn how to cut records on a mono system. Later I purchased a Westrex stereo system from a guy who had bought a studio lot from Discos Victoria in Medellin. Len Horowitz from History of Sound in Los Angeles, an expert in disc cutting and Westrex systems, serviced the amplifiers and cutterhead. I now can cut lacquers for production in my studio and also dubplates from songs I'm working on. I DJ with vinyl records, mainly 45s, so it means I can take test cuts to the club and play them out on a large system – it's very satisfying.
Quantic will take part in a discussion at this year's Ableton Loop conference entitled From studio to stage: Developing your performance setup. Find Quantic on Facebook, Twitter and SoundCloud.