"When I'm making music, I often have a movie on in the background, with a book open on my lap and sometimes even other music playing in the background…" Retro house head Dec Lennon shows us around his Dublin space.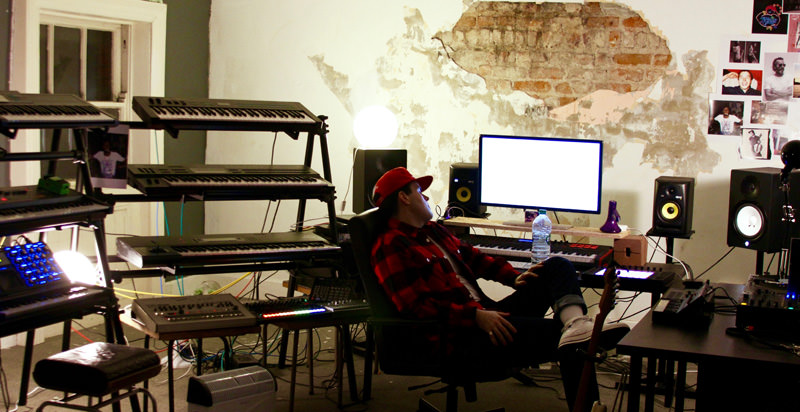 Krystal Klear – My Studio
This is a studio space in Dublin I work out of when I am in Ireland. I travel to and from New York a lot so when I am back in Europe this place is ideal for me to get ideas down. It's a new space I have acquired so the room still needs work but It's got a great vibe, amazing location and has been amazing to write in.
I use a lot of outboard gear as I feel the grime and crust from leads or old equipment add flavour to the sonics of the sound and considering I'm making retro-inspired music it makes sense for the equipment to retain that feeling.
I've been using Yamaha HS-8s for as long as I can remember. They are quite a budget speaker but incredible value. They sound extremely average and super flat, which means they are unforgiving. A lot of the time I will mix something down and it will sound crap but then once I play it out it sounds ten times better, which is nice.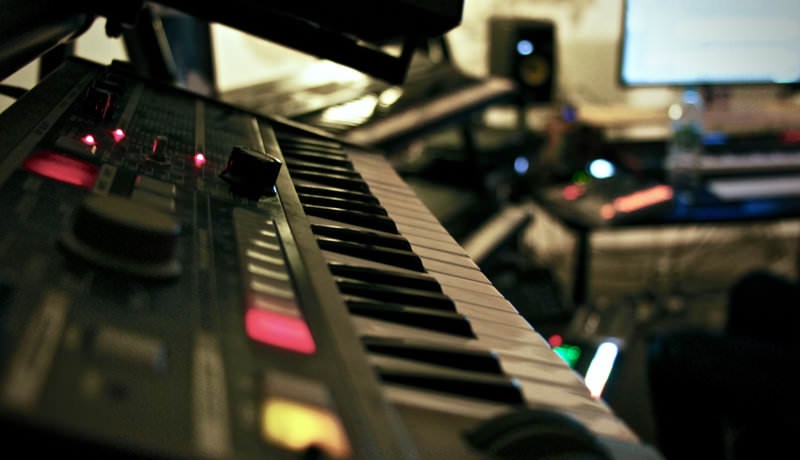 Korg Microkorg
The first synth I ever got. I got this for Christmas when I was 14 and hadn't a fucking clue what to do with it. At the time I used to just run the arp on it through a Digitech effect pedal and think I was in the Chemical Brothers when really I was just wrecking everyone in the house's ears. In later years it became a pivotal piece towards my production. From Detroit techno sounds and talkbox patches to amazing funk leads and warm pads, this synth has it all and is super robust. If you knew the kind of situations this synth has seen you would be surprised to see that it's still standing.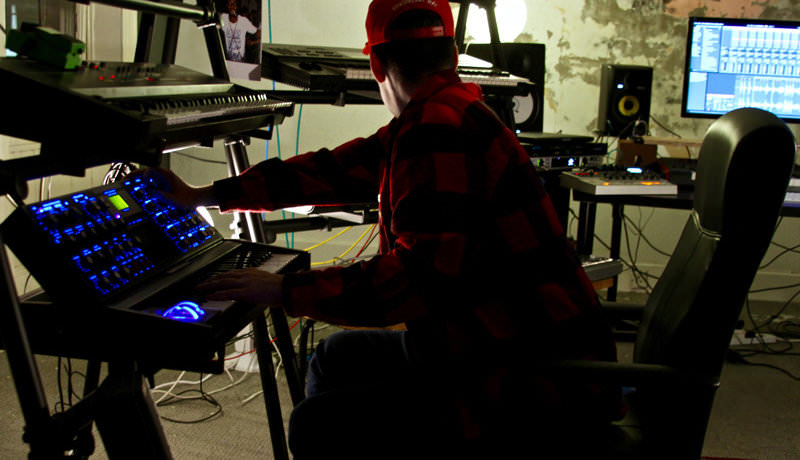 Moog Voyager & Roland Juno-106
I had wanted a Voyager ever since I can remember, so when I finally grabbed my bank balance by the balls and bought it it really felt like I had achieved minor success. Not a cheap piece of kit but definitely worth it. I love being able to work on the fly with parameters and working inside the box can often make that feel tedious, so with FX patches or basslines (which is what I use it for most) it's perfect. The subtle low end in every patch adds huge warmth to any track.
Honorary shout out to my beloved Juno-106 too, which is sat above. I run this through a Boss phaser pedal to get some of the thickest pads known to man. Another must-have purchase for any studio in my opinion.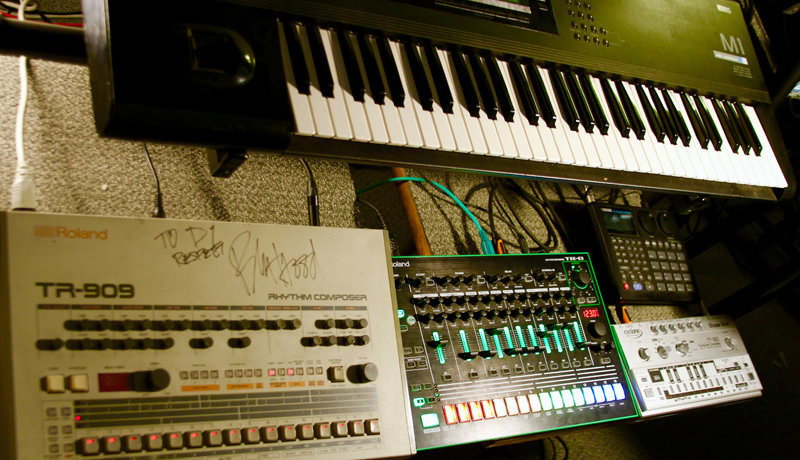 Roland TR-909, TR-8 & Cyclone Analogic TT-303
I bought my Roland 909 about four years ago for 800 euros. An insane bargain then and a ground-breaking bargain now. True story: had I called Eamonn from D1 Recordings five minutes earlier I would have also had an 808 for the same price… timing is everything. But regardless, one of the most famous pieces of dance music culture and kit in my hands for a fraction of the price, and it has been worth its weight in gold since. Signed by Robert Hood too.
The TR-8 is without a doubt the best value for money piece of equipment on the market. The sounds are amazing and its clocking ability is fantastic. It might not be the original thing but it's a new thing in my opinion and stands on its own two feet. The 707 sounds on it are flawless.
The Cyclone 303 was something I was dubious about buying but seeing as I don't stand a chance of getting my hands on a real 303 any time soon this felt like the best option and I am delighted I went for it. It sounds amazing, works exactly like the real thing and in sync with both drum machines it can cause hours of musical distraction. Only problem is that it's made of plastic so it feels cheap, which is the only flaw.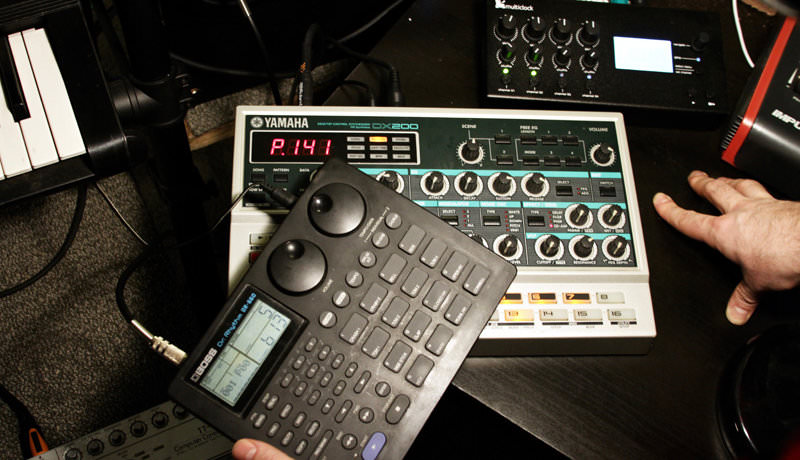 Yamaha DX200, Roland DR-660, ERM Multiclock
I use the DR-660 on everything from percussive sounds to pounding claps. Known as the Dance Mania or ghetto machine because a lot of producers from that era were using this on their productions. It's another value piece and worth every penny.
The DX200 I have wanted for years. Very tough to come by, so if you see one and want it, grab it! It's mainly full of weird ravey-trance-breakbeat sounds, but with DX synthesis you can really create some amazing sounds. I tend to sync this with my ERM Multiclock and let the internal sequencer run some mad patch and record it into Ableton the way I like it. 'Forever Monna'-style sounds for days! A true piece for techno production.
The ERM Multiclock sitting in the back was a recent addition to the studio and it's been incredible. It offers four MIDI out ports which, via an audio signal from my soundcard, can clock everything to the sharpest beat. Very handy with tons of old equipment and works very well with my DAW.
Turntable Setup
DJing is a huge love of mine and a huge part of my career. Having a solid DJ setup in the studio is handy for numerous reasons but mostly to take a break from writing and to get re-inspired. My records play a huge role in inspiring me to make music and having them spread around me is a constant reminder of that.
DJ Deece bought the Allen & Heath XONE 43 for the studio recently. It sounds amazing and has a banging external effects feature which we hook the Boss reverb pedal up to to add some character to mixes.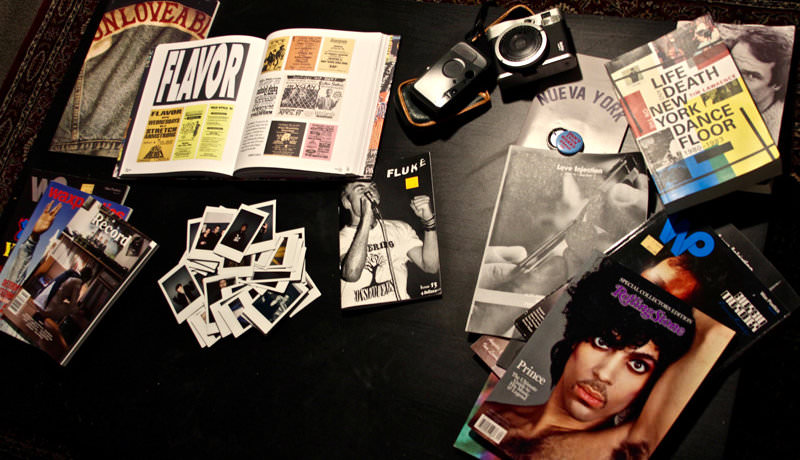 Books
When I'm making music, I often have a movie on in the background, with a book open on my lap and sometimes even other music playing in the background so I'm constantly motivated or inspired with what I'm doing. Making music can be tough, especially when you are knocking your head with the same old loop over and over, so having some handy inspiration around can really push me to finish what I'm working on or to refresh and create new ideas.
Krystal Klear's 'Danceteria' is out now on Cold Tonic. Find him on Facebook, Twitter and SoundCloud.