The live performance specialist shows us round his studio, featuring analogue synths, a selection of live percussion instruments and one of our favourite reverb units.

Julien Bracht – My Studio
Here's my studio in Frankfurt am Main, Germany.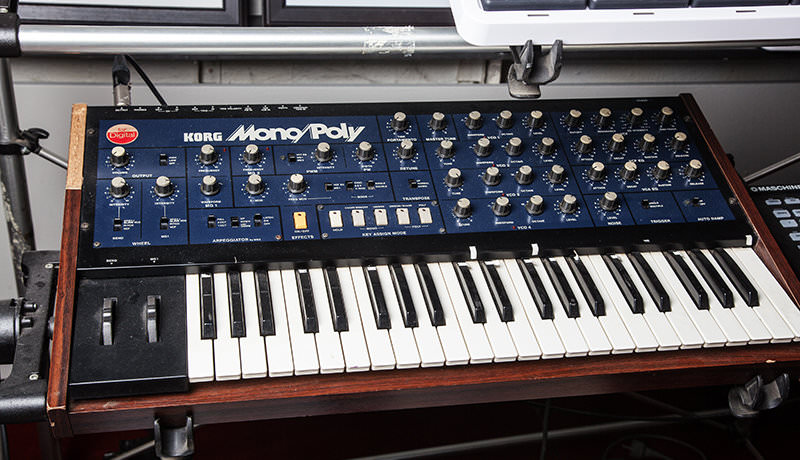 Korg Mono/Poly
My lovely Korg Mono/Poly from 1982. It's one of the greatest synths in my studio. You have four oscillators, which gives you a very large range of possibilities in terms of sound design. The sync and cross modulation are two of the most important features. Also the short times of the ADSR curves allow you to create very short, hard and percussive sounds. I would never sell this baby. A very important machine in my studio.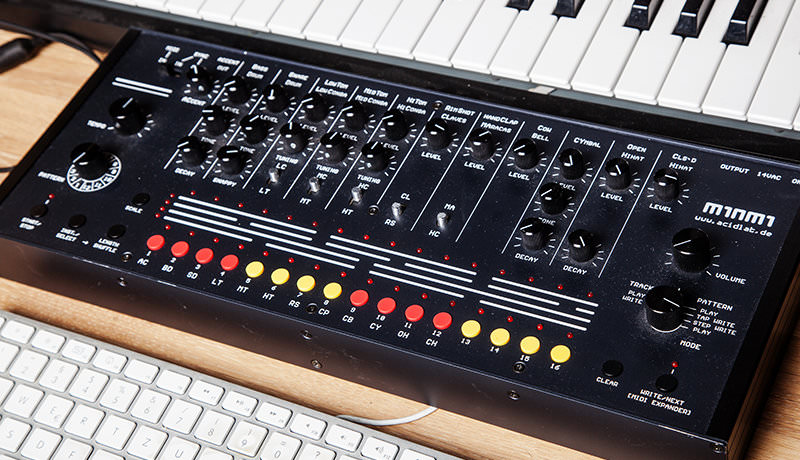 AcidLab Miami TR-808 Clone
This is the 808 clone by AcidLab. For me, it's the best copy of the Roland TR-808 drum machine. I wondered if I should buy the original one or not – in the end, when I saw the AcidLab in Schneiders Büro in Berlin, I made the decision immediately. It's just very high quality. The sounds are pretty much the same as the 808 and most importantly, the MIDI sync is perfect. When you buy an original 808 you could have problems with the sync, which can be very annoying while working on a track.

Eventide Space Reverb Unit
One of my favourite effects units in my studio. The Eventide Space is a reverb for electric guitars, but it's also perfect for any other kinds of instruments or sounds. I use it both in the studio and when playing live. You have more than 150 very good presets and nine control knobs for performance. For me it's a must-have in every studio. A lot of people have asked me what kind of reverb I use in my productions. This is it!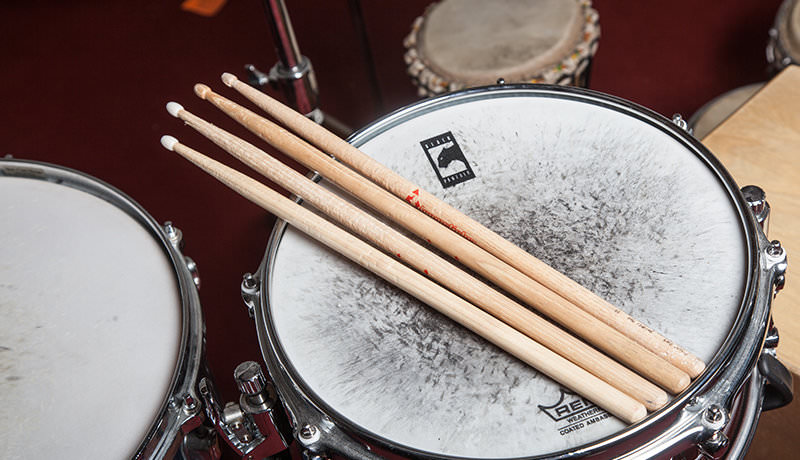 Acoustic Percussion
Of course I also have my drums, cymbals, cajón and bongos in my studio. I record a lot of stuff, then I use the samples for any kind of sound afterwards. You won't recognise the sounds after I've worked on them and added effects. But that allows me to create my very own sounds in a very high resolution.

Event Opal Monitors
This is one of the voices of my studio: the Event Opals. With their 25-kilo massive metal body, the Opals are one of the best nearfield monitors I've heard. They have a lot of power, which was important for me in the kind of music I do. The frequency spectrum is large – 35 Hz to 22 kHz –so actually you don't need a sub. They are very impulse true and give you a very honest and direct image of your mixdown. The only bad thing about them is that I had to change one of my pair three times because of material errors.

Miele S5 Vacuum Cleaner
This is another very important machine. The sound of the German Miele S5 is so warm. When you put him on, it gives you a good feeling of cleanness. It's used nearly every day. Very very important for me!
Julien plays live at Cocoon Amnesia on June 30th. Find him on Facebook and SoundCloud.