This channel is sponsored

Free Acoustic Advice and Buy Direct.
Visit GIK Acoustics
Djebali shows us around the beautiful Paris studio where he created his new album.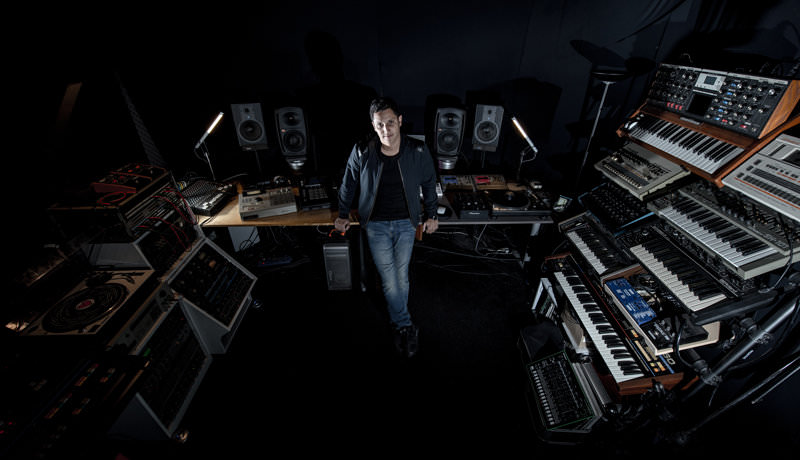 Djebali – My Studio
Djebali shows us around his beautiful Paris studio.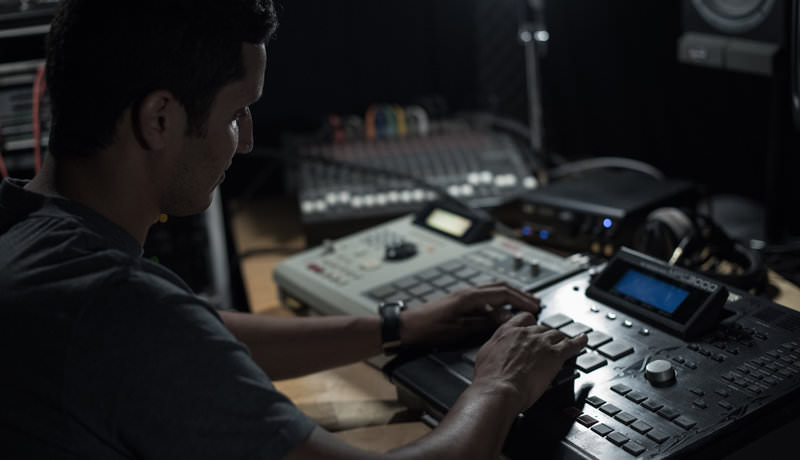 MPC3000
This is literally the centre of my studio. I always do the main rhythm of my tracks on it. It's also connected to my synths, through a MIDI box: with this setup I can easily write a simple mono melody or groove with my MPC pad, to my Roland SH-101 (which I always do a bassline on, like I did with 'Mister Bastard' or 'Flamingo' on my LP), my Juno-60 or my Micromoog.
I love the simple way it all comes together with this setup – you have to shape your sound to fit on the track: a pitch, ADSR and a filter is mostly what you have here! So you have to work every sound to fit together… I just love this sampler and I'll never get rid of it!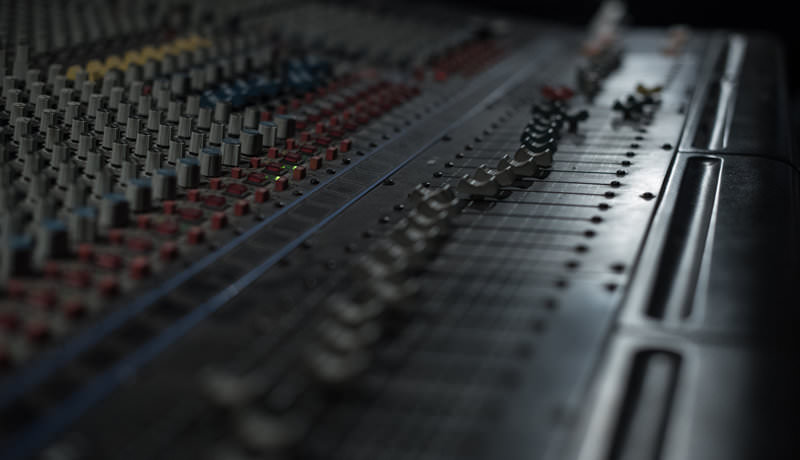 Amek Mixer by Langley Design
Before the album project, I worked with an old Mackie CR. I upgraded my studio with this mixer: it's a 32-channel console that I use like this… Every single synth and drum machine is plugged directly into the mixer. The key here is the superb preamp on the EQ, which gave the album its warm sound. All the direct outboard, groups, busses and inserts are in my patch, like my dynamics and temporal effects. It allows me to be really flexible: I can take a sound from a synth and send it to the UREI compressor for example (that is crazy for basslines by the way) or to my Lexicon reverb.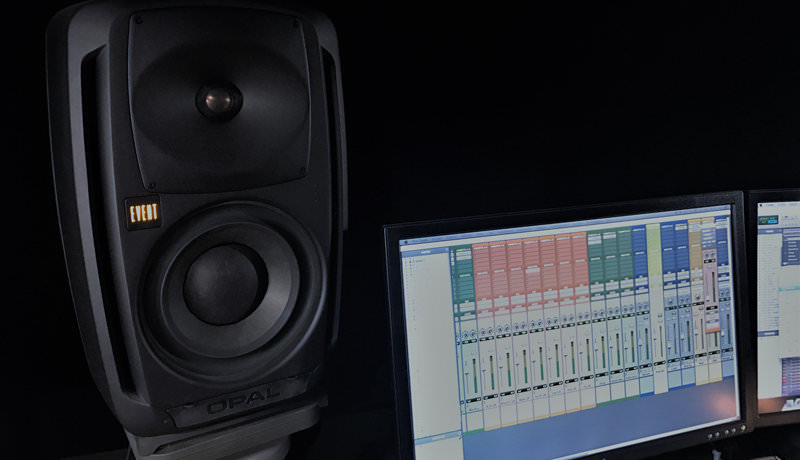 Event Opal Monitors
When the time comes to buy new monitors it is always a nightmare! As I built up a totally new studio for my album project, I wanted to upgrade my cheap monitors to have more control, especially on the low end. I chose the Event Opal because they are two-way speakers that act a little bit like a three-way, i.e. you don't really need a sub to enjoy the low end. I listened to them few times but in a shop environment, and they are not available everywhere, which made the testing process more difficult.
Before, I used cheap M-Audio monitors but I knew them really well and in a space I was very familiar with as well. It was a big change and really hard at the beginning to adapt myself to everything: New space, new room, new monitors! I was lost… But in the end, the details of those monitors and the low end they transmit are really precise without being too cold. It's exactly what I needed, even if I still use my cheap monitors to compare the sound during the mix!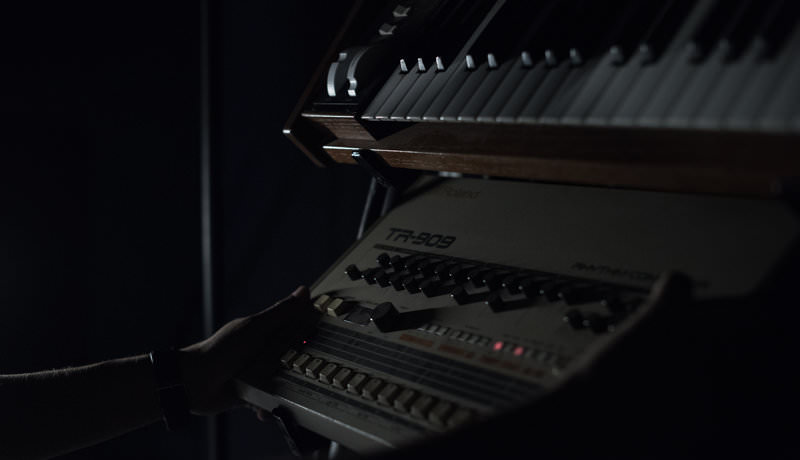 TR-909
It sounds like a cliche but there is not a single track of mine without it. I usually use mostly the hi-hat and open hi-hat on my tracks (clearly recognisable on my track 'Nineties Playground'). If you're afraid to sound too "90s" or too "Chicago house", don't worry, just mix it behind everything to drive your track… It works a treat!
I also use the clap a lot as well. I just love it, it fits everytime. I use it synchronised with the MPC3000, so I can work up a nice groove quickly to start a new session.
What I also love is the way you program on it… Simple, but with feeling! What is really bad is the very high price at the moment, but there are a lot of clones of the 909 so you can find cheaper alternatives. It's a very versatile drum machine at the end of the day, which is why I always use it.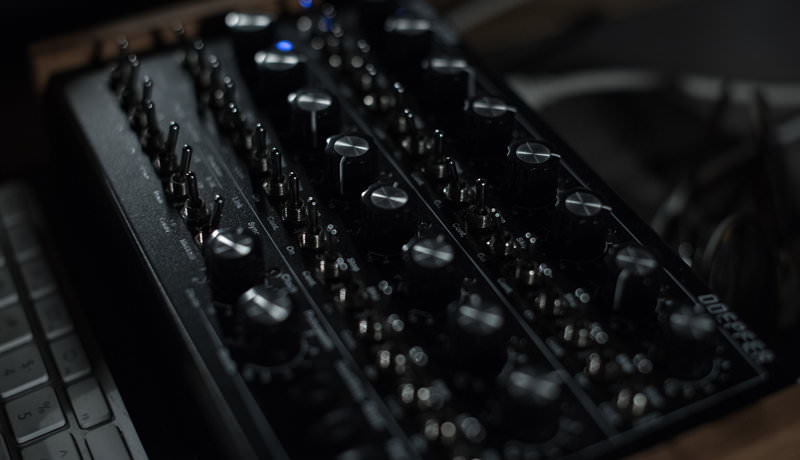 Doepfer Dark Time
I discovered this sequencer when I was working in Chris Carrier's studio and I fell in love! It's also synchronised with my MPC3000 so I can use it really quickly. I dedicated its usage mostly to the Moog Voyager – I use it to add a lot of little sounds and details, like I did with my track 'God's Dream' for example. Right from the beginning of the track you can hear all these subtle sounds that create the groove. All of those were sequenced by the Doepfer.
It's so easy to find the right place, pitch and time of each sound you wanna add. Each time I place a sound, I record it and move on to a new one. So I use this sequencer not to create melody but more to place little sounds that create the groove (although it is really good for creating melodies as well, so give it it try). And guess what, it's so small that I bring it everywhere with me. If I wanna jam, I connect it to my laptop and use it with plugins. Perfect!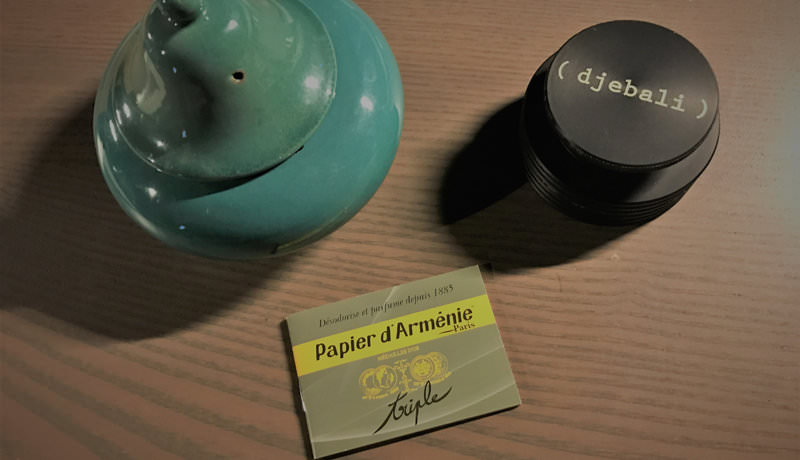 Papier d'Arménie in a Magic Teapot
Papier d'Arménie. I love to have that smell in my studio while I work to get me in the mood to jam. And when the steam emanates from my magic teapot, it reminds me of the genie in the bottle… Don't ask why, I just feel good with this in the studio. It works for me!
Djebali's 5 LP is out now. He plays Fuse, London on New Year's Day. Find out more about the event here and find Djebali on Facebook and SoundCloud.
My Studio is sponsored by

Treating over 5,000 rooms worldwide annually with acoustic panels, bass traps, and diffusors from our locations in the U.S. and UK (Europe), it is clear that GIK Acoustics is the #1 choice for recording studios, listening rooms, home theatres, restaurants, churches, and live auditoriums.
GIK Acoustics not only provides the largest selection of high quality, patented, eco-friendly products at affordable prices, but provides clients with professional acoustic treatment design assistance and friendly support staff to help achieve the best acoustically sounding space possible.
Visit GIK Acoustics for more information.