This channel is sponsored

Free Acoustic Advice and Buy Direct.
Visit GIK Acoustics
The godfather of acid house gives us a tour of his studios.

DJ Pierre – My Studio
This is MIL (Muzik Is Life) Studio.
My humble studio, my sanctuary, my love, and the place where I spend nine hours every day of my life.

Production and Programming Room
I'm still developing this room but it's turning out to be a sexy setup. It's already the perfect room for production and programming. This room is based around Ableton Live run by the Ableton Push controller. With my Traktor setup, F1 controller and the Pioneer RMX-1000 it's also the perfect place to rock out a nice DJ mix for your radio show.

Propellerhead Reason
I love this program. I come from a straight analogue background, so I needed to work with a program that had the functionality and look that was as similar to analogue gear as possible. With the latest version of Reason you have the Rack Extensions, which essentially is Propellerhead's version of a VST plugin. I love seeing my keyboards in a rack and with this vertical screen I actually feel like it's a physical rack. The sound quality compares to anything out there. The new mix console looks and emulates an SSL console and now with the new MIDI options you can run, record and mix analogue gear right in Reason.

Ableton Push Controller
I mean, what can I say about something that is the perfect device to control Ableton? This is the center piece of a production suite that's made to get dirty in. I'm loving the way this runs my loops and if need be will keep my notes in key. Now, on another note (no pun intended) the Push really comes in handy when you can hum a melody or bass line but can't play it, but that's not a problem because the Push has a record-your-voice-to-notes function. This function allows you to hum a melody, and it immediately transforms it into a pattern and notes that you can hear, and play back, using any sound in Ableton.

Roland TB-3
Nothing is like the original so we're not even going to touch that, but I have to say that the offspring of the TB-303 embodies most of the qualities that I loved from the original. Lately the TB-3 has become my most enjoyable piece of gear to play with in the studio. I love the smoothness that it brings to my acid patterns but when I wanna get rough this bad boy can handle that too. This little machine has found its way into most of my productions of late.

Roland TR-8
What is a house without a strong foundation? The TR-909 was and still is the foundation of house music. This is the new Roland TR-8 and undeniably, for me this is the new foundation of my studio. In one machine I now have the 909, 808, 707, and 727! I can tune all the drums differently, make fresh new kits and save them as my own personal and original Roland TR-DJP. I can also take this on the road as it's pretty compact and easy to carry, unlike the original. The sound is still raw on this but it's not too harsh. Imagine this as a much warmer 909, while to me the 808 is still the 808 but with more hum and dynamics on the kick.

TASCAM DM-3200 Mixer
I've always been a Tascam man from the moment I bought the 2524 back in my Wild Pitch days. My goal in my studio, since the new developments in production tools, is to combine the best of both worlds – that being the digital world and, of course, the analogue world.
I believe that people underestimate the importance of having a mixing board when using analogue equipment. Even though this is a digital board (I need my recall and clean sound), I process the signal through analogue gear before it goes into the computer. Using a mixing board helps to get me into that analogue way of thinking when I'm being creative: it forces me to use my soul and ears instead of my brain and eyes only.

Apogee Quartet Interface
True, clear sound is a must in any studio. Before I got this, that was an area that my studio was lacking. Not anymore.

Adam A7X and Event 20/20 Monitors
Yo, before I picked these up I didn't know for sure what my mix truly sounded like. Sometimes too dark and other times too bright. Between the two, all I can say is now I don't have that problem anymore. Your mix is only as good as the monitors you use.

KRK 12s Subwoofer
KRK, baby! Stashed snugly under the console. Nice, gritty, deep and dirty. This is definitely some bass for ya face.

Pioneer RMX-1000
This lil wonder box has all the effects you need in the DJ booth; anything more is too much. You know how it is when the crowd needs a little pick-me-up; that's when you drop the bass with the oscillator FX, spiral up then bring it home with the reverb down. If you don't know what that means, let me put it this way: it's an instant break with build-up and drop whenever you need it.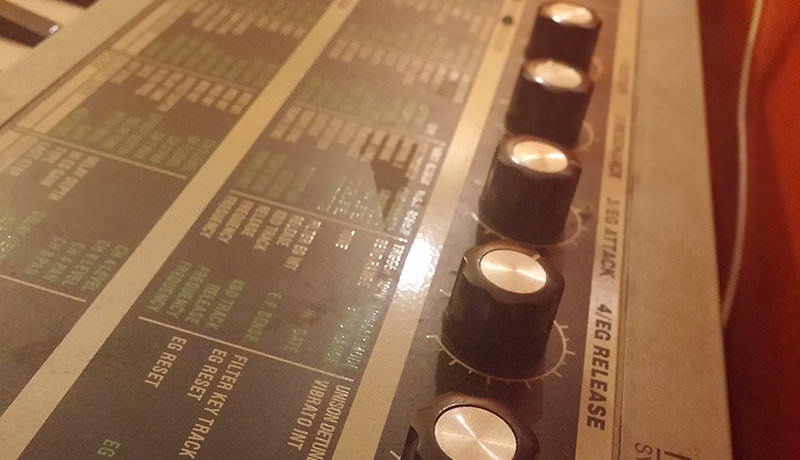 Korg MicroKORG
I love this keyboard for quick live tracking and manipulating. The arpeggiator is pretty amazing and the synth sounds are classic, but for me you can't beat the vocoder for some quick and simple live vocoding!

Novation Launchkey 49
I've tried many controllers with Reason but most of them didn't work all the functions within the program, and that has brought me a lot of frustration. With the Novation Launchkey 49 I'm able to control every function in Reason with the controller. Diagnosis: no longer frustrated.

Roland System-1
Did I hear somebody say Wild PiTcH?! I gotta tell you that recently I've been re-releasing my Wild Pitch stuff from the 90s, and when it came to recreating the sounds I used on those tracks, the System-1 was the only keyboard that could emulate the Juno 106 bass patch I used for 90% of my Wild Pitch tracks. Do I really have to list any other reason I have this in the studio? I didn't think so.
DJ Pierre will be continuing his annual residency at Groovefest 2015 this year. Check out the final lineup here. Find him on Facebook, SoundCloud and Twitter.
My Studio is sponsored by

Treating over 5,000 rooms worldwide annually with acoustic panels, bass traps, and diffusors from our locations in the U.S. and UK (Europe), it is clear that GIK Acoustics is the #1 choice for recording studios, listening rooms, home theatres, restaurants, churches, and live auditoriums.
GIK Acoustics not only provides the largest selection of high quality, patented, eco-friendly products at affordable prices, but provides clients with professional acoustic treatment design assistance and friendly support staff to help achieve the best acoustically sounding space possible.
Visit GIK Acoustics for more information.