"This is fucking mental. The best way I can describe it is batshit…" Dense & Pika show us the highlights of their studios.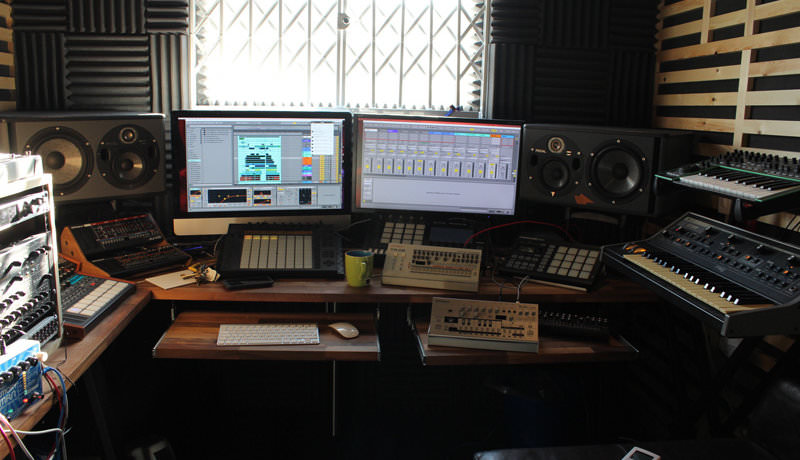 Dense & Pika – My Studio
The studio you see here is Alex's. We don't actually live in the same country. Chris moved to Ibiza with his family a few months ago so we now work remotely, which is sometimes a bit tricky for us both if we're honest.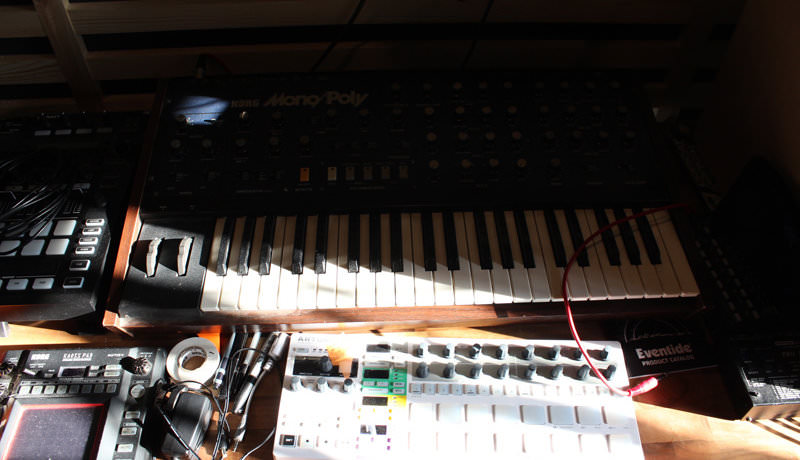 Korg Mono/Poly
This was given to us by one of our management team – he had it sitting in his loft. It produces incredible bass sounds, it's monophonic or polyphonic with four VCOs. It came out in 1981, when I was born, and the sounds we get out of this bad boy are so rich and warm. It was used by Tangerine Dream and people like that. I'm surprised Korg haven't re-released it. One of the features we really love is the chord memory function, which means you can play a chord and record it, and the Mono/Poly can be programmed to play it back while you're doing other stuff, which is double awesome.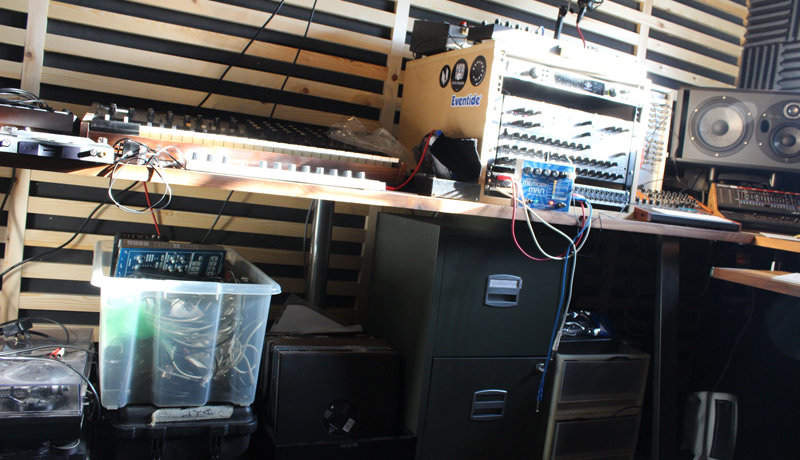 Doepfer A-100 Eurorack modular
We're really into the modular side of things, and the beauty of this one is that we're still not 100% on how to use it properly, so we record jams off it. It's in all of our tracks – that squeaky, squelchy element – always there, thanks to this baby. We link it up with Doepfer's Dark Time to trigger it, then we cut bits out from our jams and bang them in to our tracks.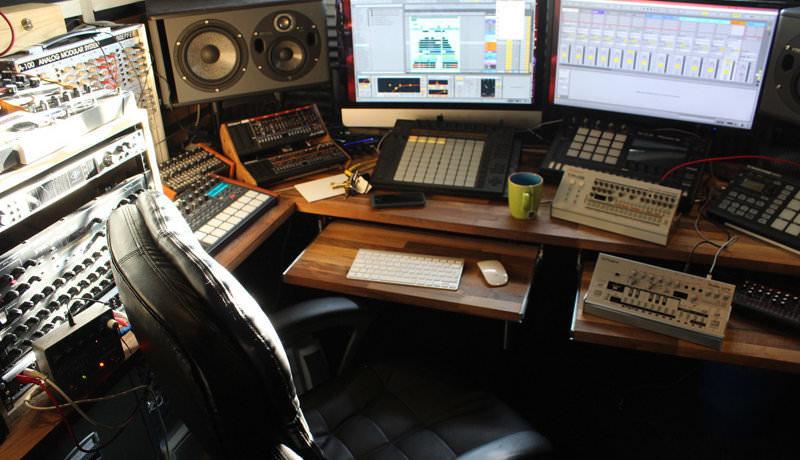 Doepfer Dark Time
So, same company. This works a treat with the A-100 beast. It's an analogue sequencer; really hard to tame and control, but you get all this random shit out of it. It's so unpredictable at times but it's added elements to our production process that have really pushed our music forward. We've had more than a few happy accidents with this one.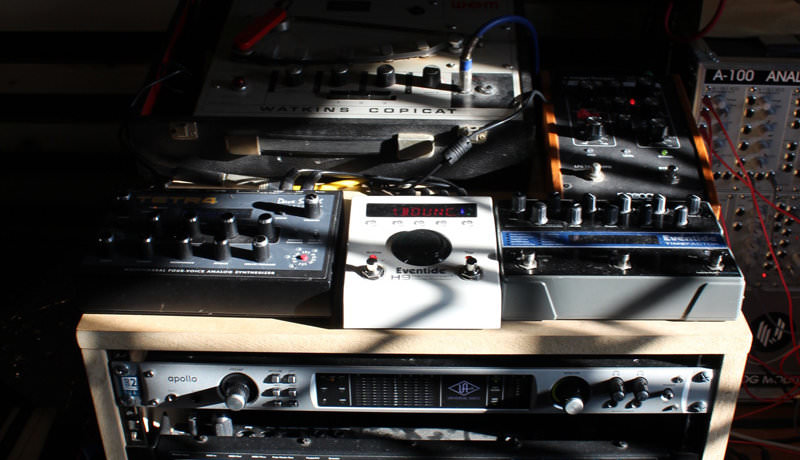 Effects
The Moog MF-108M Cluster Flux is fucking mental. Everything goes through it. It makes things sound raw and dirty and it's got a wicked LFO on it. The best way I can describe it is batshit. Again, the majority of our music comes out through this. It's such a bloody good way to play around with sound and achieve really nutty sounds.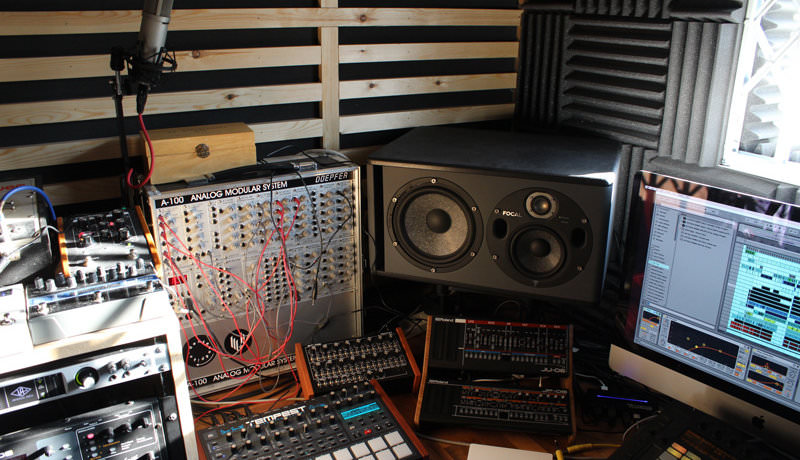 Dave Smith Tempest
A classic drum machine that we put through the MF-108M, or sometimes use the Electro Harmonix Memory Man instead. It's reliable and a hell of a lot of fun to use in tandem with the other bits and pieces in the studio.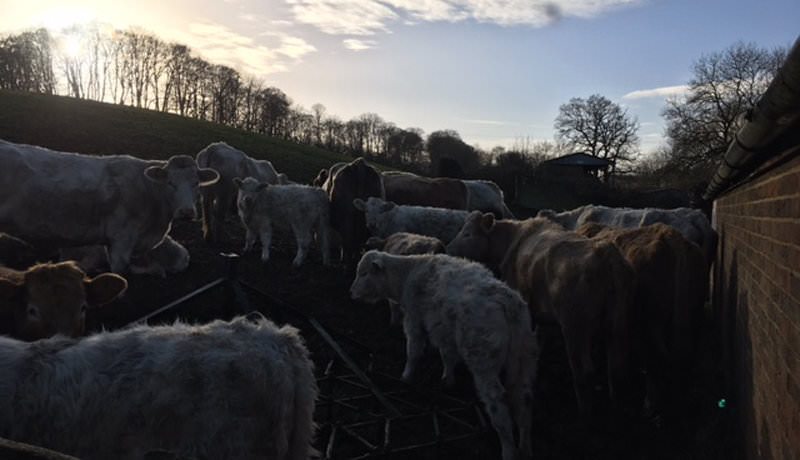 Cows!
So my [Alex's] studio backs onto a field and, quite often, a herd of cows will be let loose by the local farmer to get some exercise. They all gather round when I'm slamming some beats together and lick the window, it's a bit odd but also provides some light relief from the too often serious world of techno. Plus it's always good to be a bit closer to nature.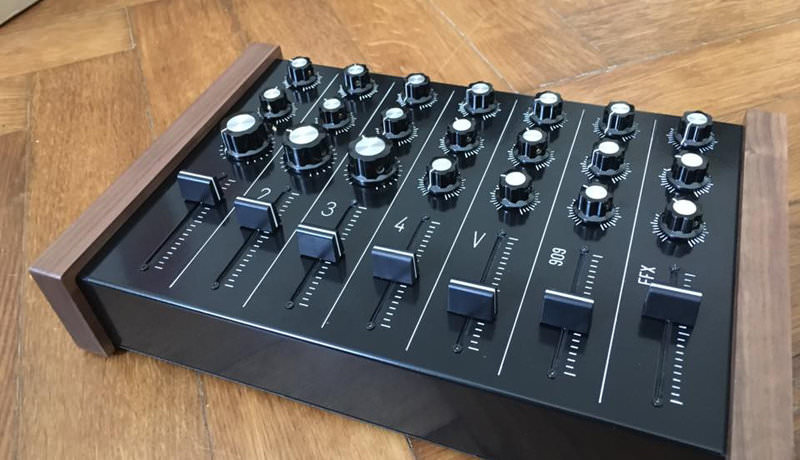 Chris's Studio & Custom Controller
Chris's little enclave overlooks San Antonio, Ibiza, and it's packed out with a load more gear. Also in his studio is a bespoke piece of kit we use for our live gigs (which is a whole other story), which was custom-made by a friend of his in Germany. It's a controller which we incorporate into the live DJ shows and gives us flexibility and flair.
Dense & Pika play The Winter Social on Saturday March 11th. Find them on Facebook, Twitter and SoundCloud.