Underworld's tour DJ, Darren Price, has a new release out on brand new label Kilsha Music. Having spent 25 years travelling the world, the producer has collected, brought and obtained a beautiful studio. Luckily for us, he let Attack in to have a look around.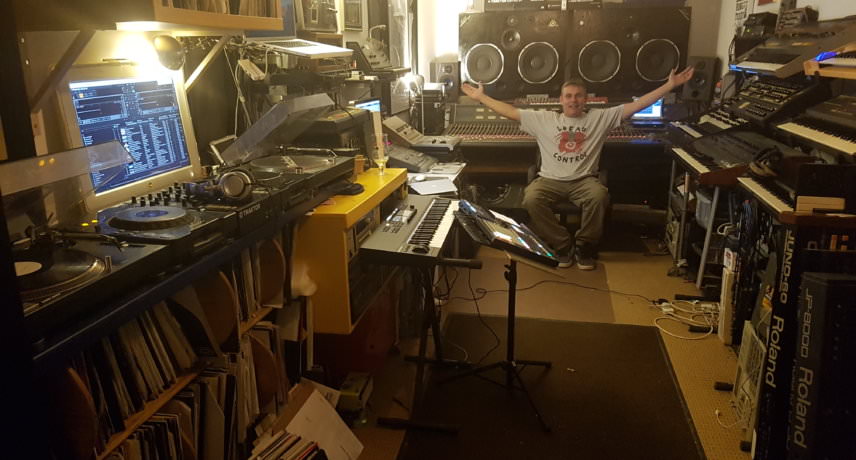 Darren Price – My Studio
Welcome to my home studio…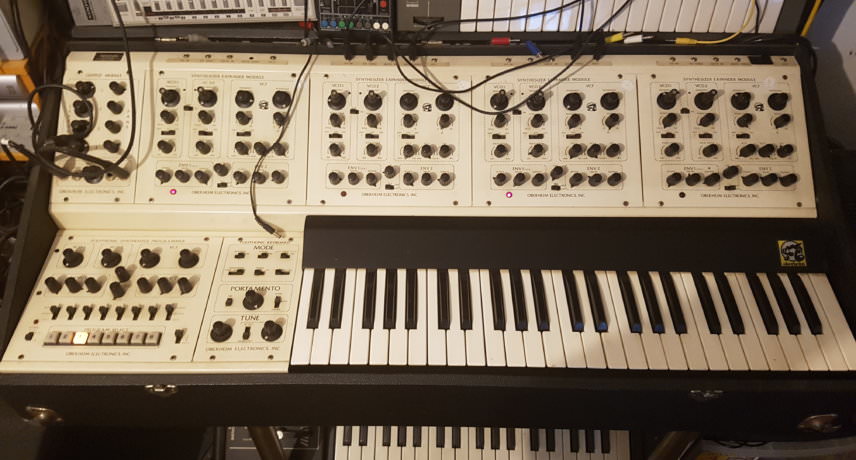 Oberheim Four Voice
Bought my Oberheim 4Voice back in 1994 and since then its been my favourite synth and has been used on most of my tunes.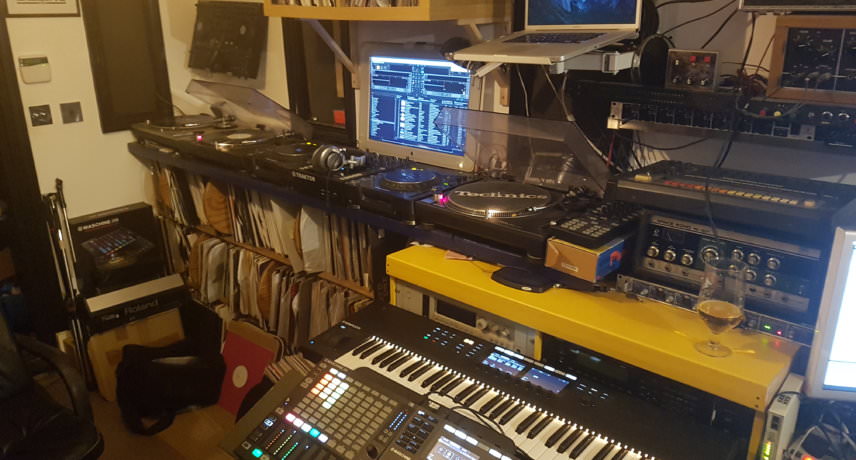 DJ Corner
3 1210's, 2 CDJ's & Traktor all at the click of a switch on the Z2. Many a night spent standing there.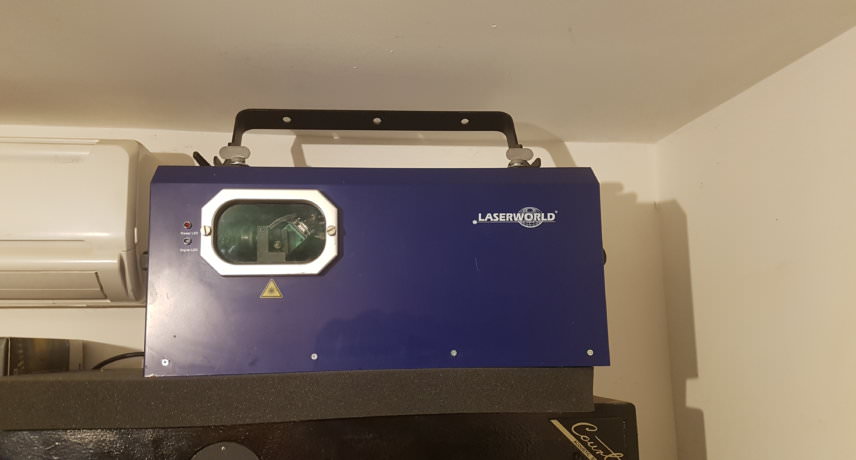 The Lazer
I'm spoilt here…can turn the studio into a club environment at the push of a button….a great way to disconnect from the computer… and great when you've got a few mates down there.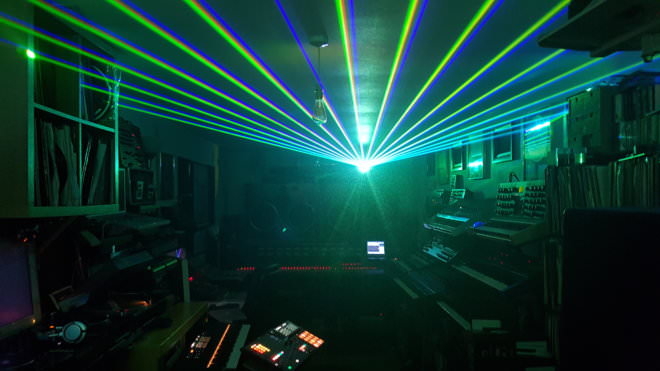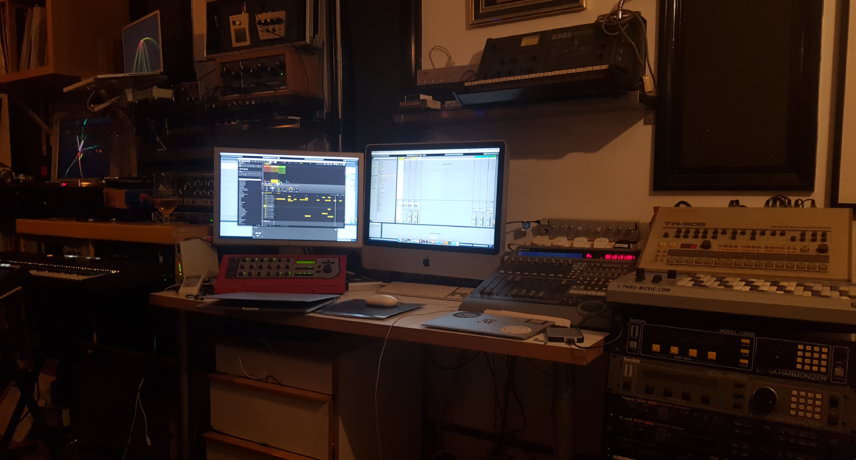 FX Rack & Workstation
All the outboard (including 2 Eventide H3000's) are wired into my console. Everything in my studio is patchable through the Bantam patch bay on my mixing desk.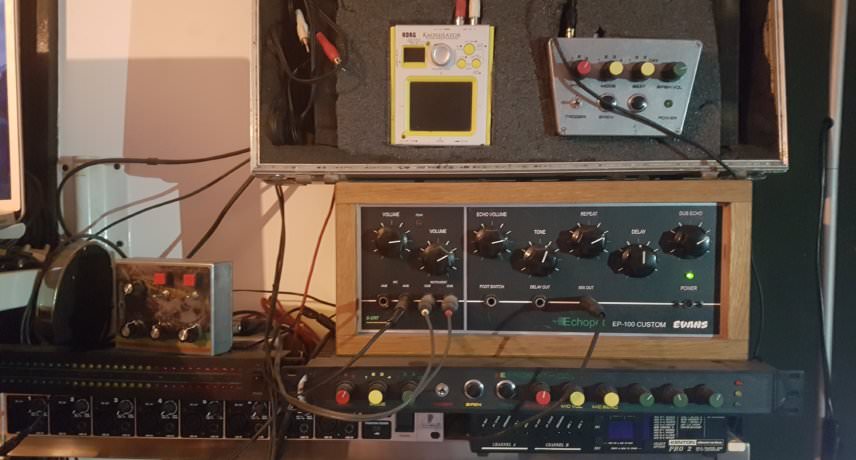 Dub Corner
Korg Kaossilator for FX and 2 x NJD Dub Sirens and Evans customised Echo Pet (DUB ECHO!).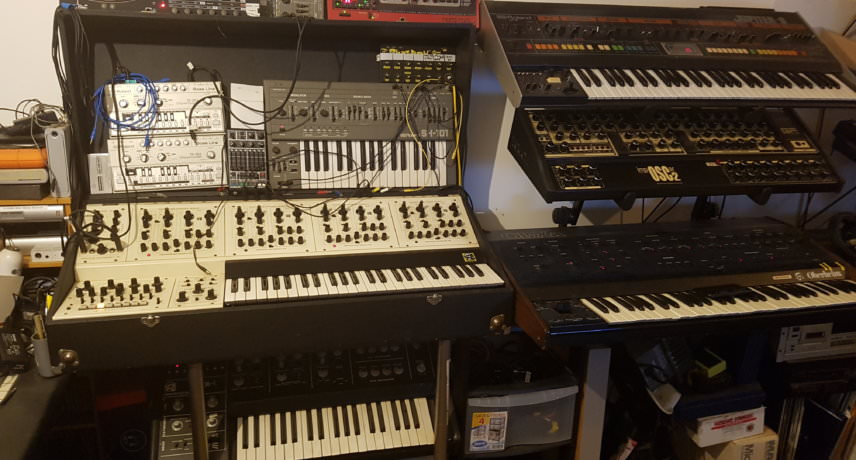 My synths
Oberheim OB1, OBXA and 4VOICE. Roland Jupiter 8, Juno 106 and JX10. Personalised iMP Oscar 2 controller courtesy of G Force. Roland SH101, 202 and 2 x 303's plus I own the rest of the Roland Family…..the 606,707,727,808,909.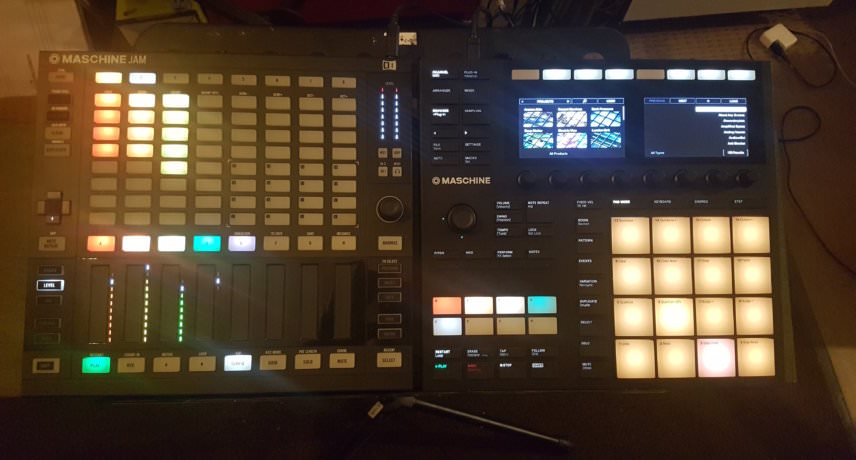 Native Instruments Maschine & Jam
Another backbone to my music. Every studio should have them. I'm a big fan of Native instruments.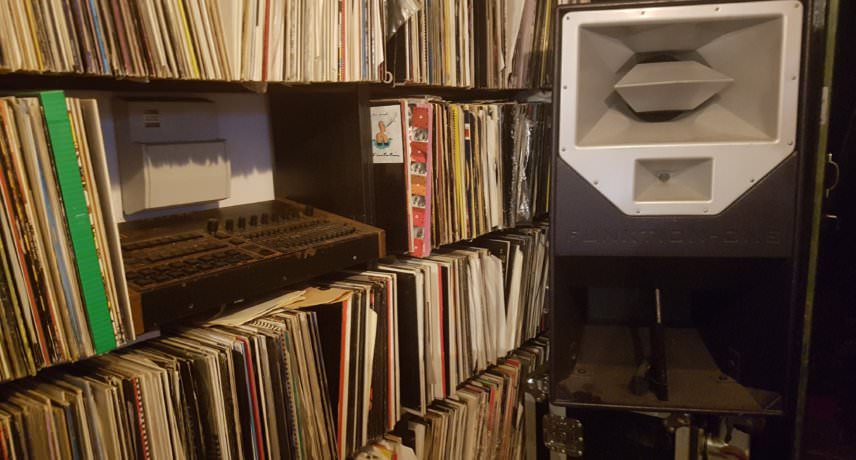 Records & Funktion One
I'm also equipped with Funktion One to really get the club feel! And I'm sure spotters will have noticed the Linn Drum in this photo.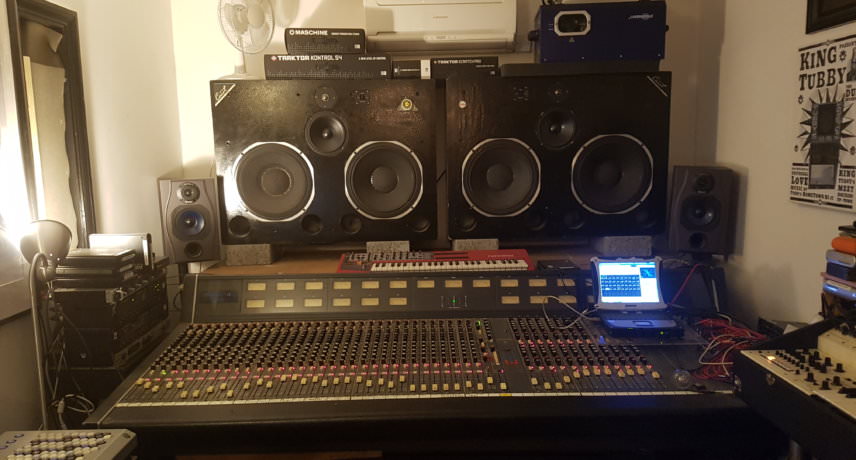 Desk & Speakers
Soundtracs MIX Desk and big bad boy Courts speakers designed to be built into a wall but I have them On stands. Best monitors in the world.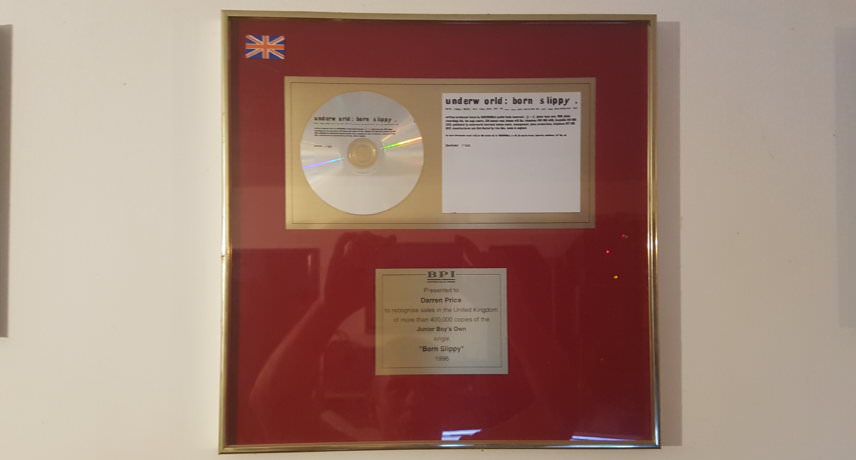 Gold disc: Born Slipppy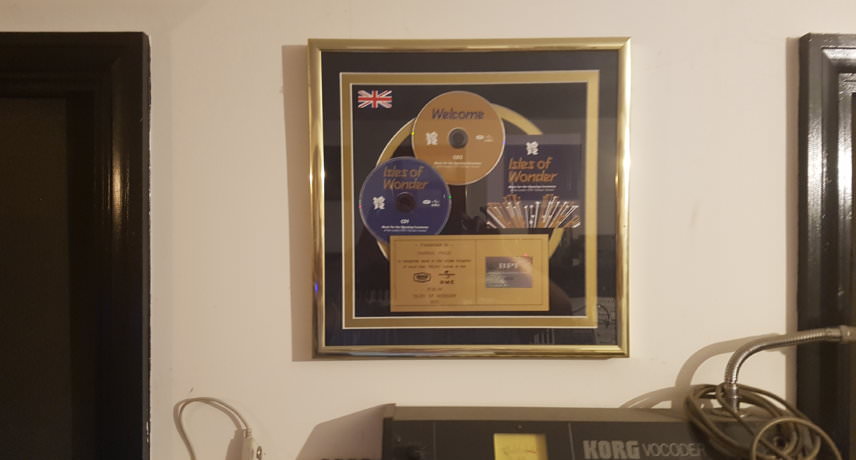 Gold disc: Olympic Opening Ceremony 2012
Darren Price's 'The Everyday Jack EP' is out now on Kilsha Music available on both vinyl and digital.
Find him on Soundcloud.