This channel is sponsored

Free Acoustic Advice and Buy Direct.
Visit GIK Acoustics
"The plan is to tear down this shitty studio…" Stefan Engblom shows us around the Swedish duo's Stockholm space before they set about rebuilding it next year.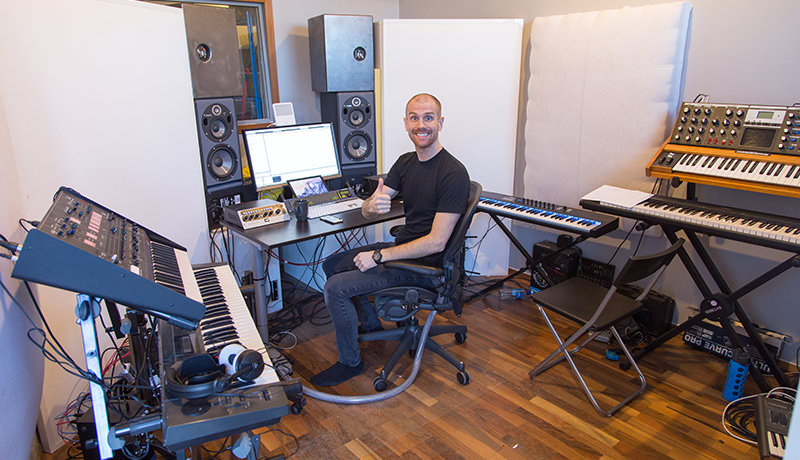 Dada Life – My Studio
The studio is located in Stockholm, Sweden. I now use the Trio6 Be monitors from Focal, but the plan is to tear down this shitty studio and have acoustics pros design the new one. I then want to mount the speakers in the wall to get rid of the SBIR (speaker boundary interference response). For our DAW we use Ableton (for now), but I'm getting more and more tired of it. At the moment I'm testing PreSonus Studio One 3 – the way that they think really gets me going, but I still miss a lot of good functions from Ableton. We'll see if I switch or not.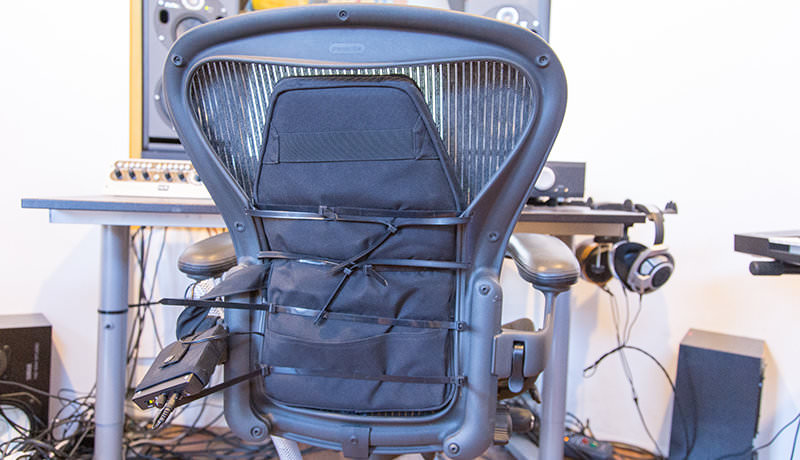 SubPac
Something I can't live without – I even have one at home. A SubPac vibrates to make you feel the frequencies below 120 Hz. Those frequencies are supposed to be felt and heard. When we go to a club we feel those chest pumping basses, but when we're in the studio we just hear them and don't feel them. But with the SubPac, it's like producing at a festival – you feel the bass in your chest! Once you have started working with it, you can't do without it. Producing with headphones is so boring and uninspiring, but with the SubPac it's insane – the inspiration flows like never before and it's because you feel the bass. I did a DIY fix and strapped it to the chair – it's supposed to be on top of the chair but I wanted it to be stationary. They have an updated version called S2, which I have when we're on tour. Once you go SubPac, you never go back!

Svanå Miljö Teknik V6 (Bass Absorber)
The studio room we have is a disaster – someone that had no idea about acoustics built it (we will tear it down and rebuild next year). We have about three seconds of ringing at 48 Hz, so we needed to handle that some how. The SMC V6 did the job! It's a tunable Helmholtz resonator which can absorb frequencies between 25 and 60 Hz. We have four of those big V6s and it did the job! The bass is now supertight with no ringing.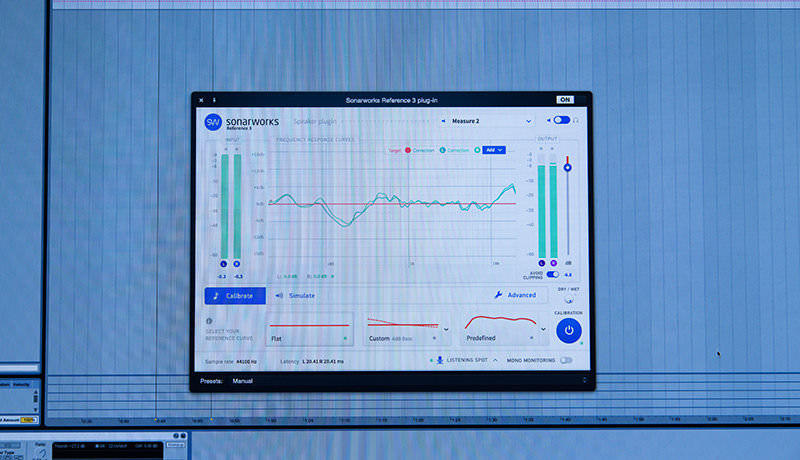 Sonarworks Reference 3
I had a Xilica XP-4080 that did some EQ to get a flat response from the room. I measured it with REW and a measurement microphone, then with the result I got I put it manually in the Xilica. I thought I did a good job and the room sounded nice, so when I first tried Sonarworks Reference 3 I thought that I wouldn't get much difference. But I was totally wrong, my room now sounds amazing – I can't live without it! The same goes for the headphone calibration – once you've tried the headphone calibration your mind will be blown. The funniest part is when you bypass it and hear how the headphones actually sound…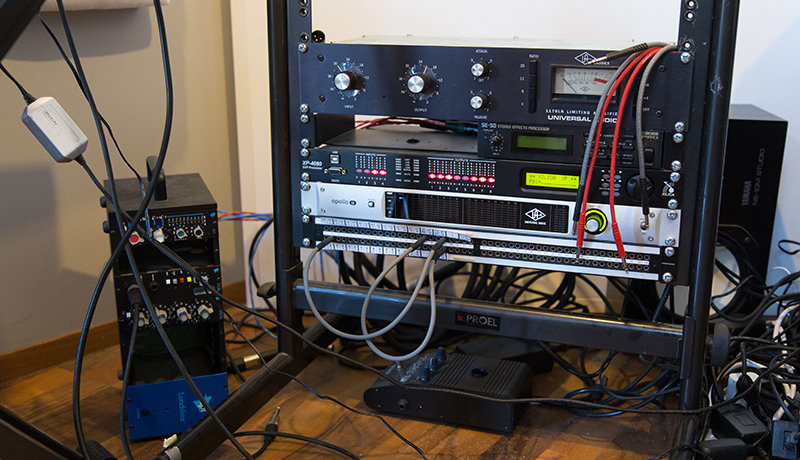 Mixed Stuff
I've stopped using the 1176 for vocals, I think the UAD version of it sounds so banging close and without any noise. Below it you can see the Xilica XP-4080 which I don't use any more, thanks to Sonarworks! In the API lunchbox, I use the pre-amp and EQ for vocals. The Banshee talkbox was used on our track 'One Smile'. The NS10s in the background are only used to keep the acoustic panel from falling…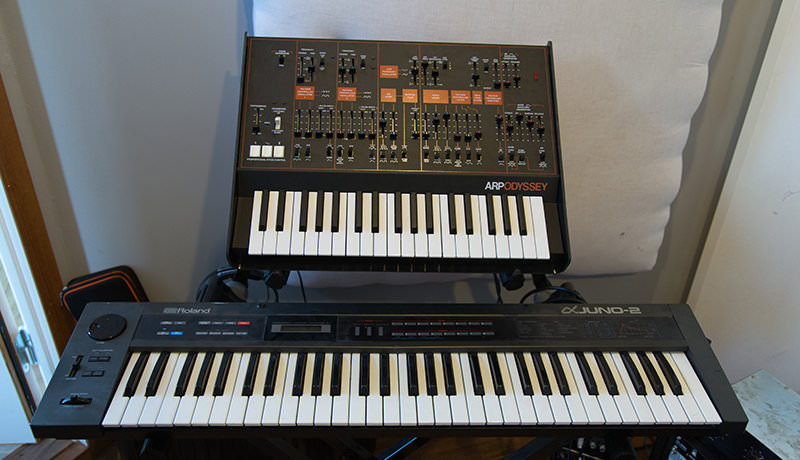 ARP Odyssey & Roland Alpha Juno-2
For the ARP, I actually love the soft synth version of it so much that I felt I needed a hardware version of it, and it's much more fun fiddling around with proper knobs.
The Alpha Juno is only for my personal feeling-good vibe. I tend to buy stuff that influenced me in a great way, which in this case was Human Resource with their track 'Dominator'. That one sound is breathtaking!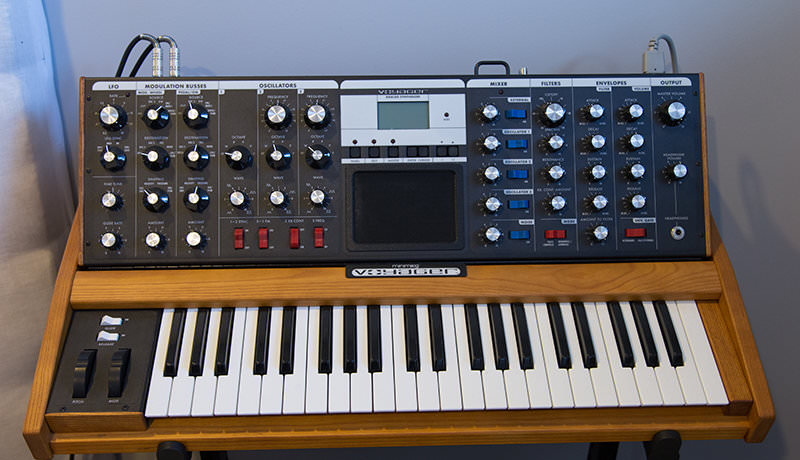 Moog Voyager
To be honest, I have not used this one as much as I thought I would. I think it's because I'm lazy, but every time I do play with it I get a nice warm feeling inside. It's also got wood on it – how cool is that?!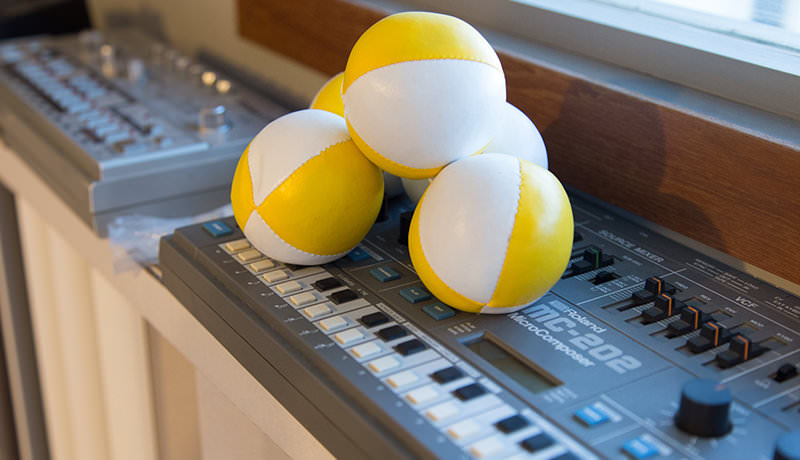 Juggling Balls, Roland TB-303 & MC-202
If my brain is melting away and we've been mixing and producing for too long, the brain needs to reset. Just a couple of minutes of juggling resets my head totally!  A weird thing that not so many know is that when I was little I wanted to go to circus school. But my mom didn't think it was such a good idea. I actually still can ride a unicycle and juggle at the same time. Living the life I do today, when we do our shows it's like a circus – I love every minute of it!
The TB-303 is one of my favourite items – I'm still looking for a mint version of it. This one has lost its colour around the cut off knob (I wonder why?). The MC-202 can also go acid – I love how these babies can scream!

Yamaha Shitty Piano
It's actually the shitty piano in this picture and not the Moog! We still love the Moog but the piano is a cool one. Everybody knows when you have tons of plugins in your project, the instruments become unplayable because of the latency, so this one actually has a built in speaker! It's really fast and easy to test chords and melody without the hassle of going through the DAW.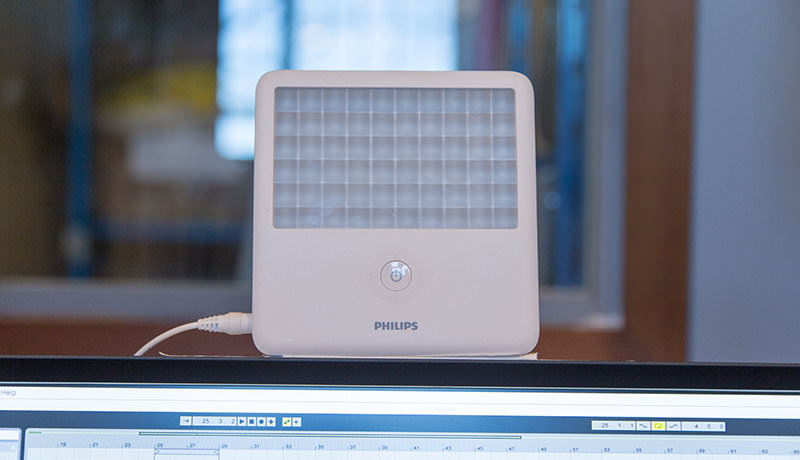 Philips Blue Light
During the winter here in Sweden it's extremely dark. We all get depressed and lack of vitamin D. I bought this blue LED thing from Philips. It's suppose to mimic the sunlight and give you vitamin D. I actually feel energised after it's been on – maybe it works? – but it still can't take away the cold and bitter weather…
Dada Life's 'Tic Tic Tic' is out now on So Bleeped. Find them on Facebook, Twitter and SoundCloud.
My Studio is sponsored by

Treating over 5,000 rooms worldwide annually with acoustic panels, bass traps, and diffusors from our locations in the U.S. and UK (Europe), it is clear that GIK Acoustics is the #1 choice for recording studios, listening rooms, home theatres, restaurants, churches, and live auditoriums.
GIK Acoustics not only provides the largest selection of high quality, patented, eco-friendly products at affordable prices, but provides clients with professional acoustic treatment design assistance and friendly support staff to help achieve the best acoustically sounding space possible.
Visit GIK Acoustics for more information.