While this year's NAMM will be online-only, we can still expect plenty of releases over the coming week. Here's what we're looking forward to.
It's time again for the NAMM Show. Formally known as the National Association of Music Merchants, the winter conference is held every year in January in Anaheim, California. Well, almost every year. In a response to the ongoing COVID crisis, this year sees the event going online. Called Believe In Music Week, it's taking place from January 18-22 and – unlike the in-person event – is open to the public.
While a cursory look at the list of registered companies reveals the usual big suspects – Korg, Roland, Native Instruments, Pioneer DJ – quite a few smaller companies do not seem to be participating. However, that doesn't mean they won't be making big product announcements in the coming week. The size and sheer popularity of the NAMM Show practically dictates that companies organize their release schedules around the convention. We fully expect this next week to be just as exciting as any year.
Leaks and Rumours
Along with the anticipation for new product announcements comes the usual leaks and rumours, and this year is no different. There have been a number of tantalizing leaks over the last few months as well as the occasional spicy rumour to whet our appetites. Here's what we're hoping to see announced this week.
Korg 2600 Mini
In January of 2020, Guitar Center leaked an image of a smaller Korg ARP 2600 next to an already announced full-size version. While the instrument in the picture seemed unfinished – there was no text on the face – it would be in keeping with Korg's practice of releasing both small and full-size versions of classic gear. A second image was leaked by Korg themselves in the fall as part of press materials for their SQ-64 sequencer, further building anticipation. Korg are rumoured to be announcing three new synths this year via live stream. We're dearly hoping that the ARP 2600 Mini will be one of them.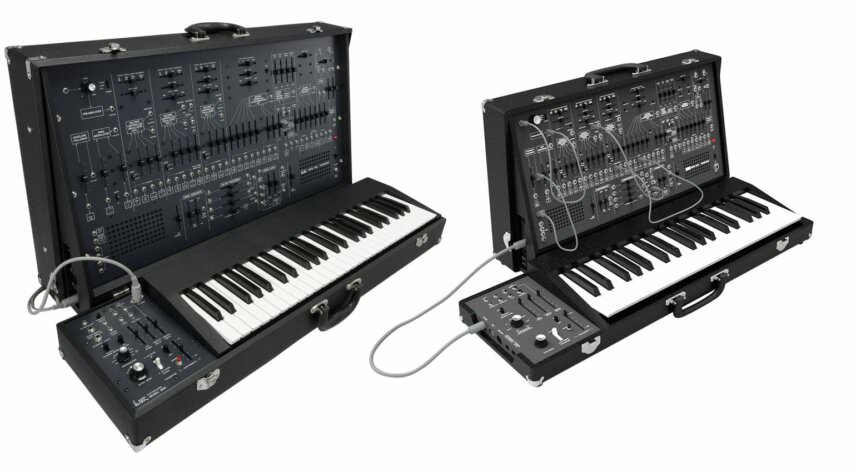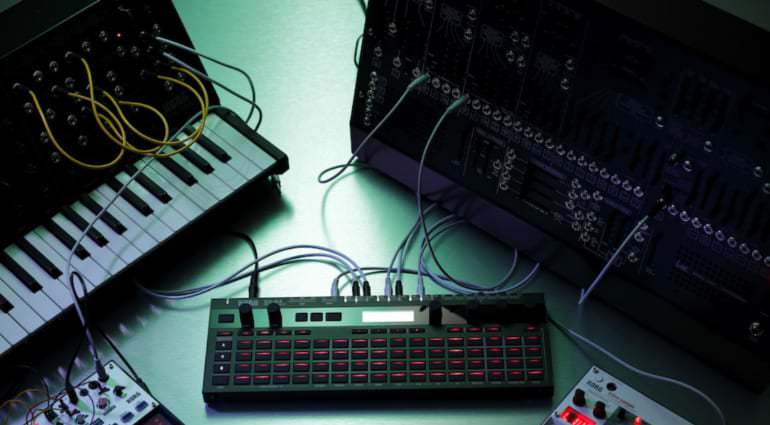 Kurzweil K2700
Is Kurzweil about to resurrect their much-loved K series? Apparently, a product page for the new K2700 appeared on the NAMM Believe In Music Week site and then was taken down, but not before some screenshots were captured. A password-protected page on the company's website is also adding fuel to the fire. It's hard to say what could be included, but the original K workstations were famous for their high quality as well as sampling. We've been saying sampling is making a comeback. Looks like Kurzweil are banking on it.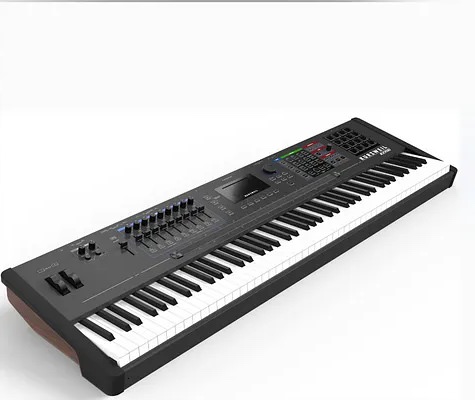 Novation Circuit Tracks and Circuit Rhythm
Speaking of sampling. Late last year, two new Circuit instruments from Novation popped up on the European online retailer, Muziker. Selling for €415 each, these two units look set to expand Novation's groovebox line. Circuit Tracks appears to be an upgrade of the original, with two MIDI tracks included alongside the four drum tracks and two synthesizers. With its Sample button and One Shot, Loop, Reverse and Choke pads, Circuit Rhythm looks to be all about sampling and beat making. We loved Novation's recent AFX Station and are looking forward to seeing these two new Circuits hit the market.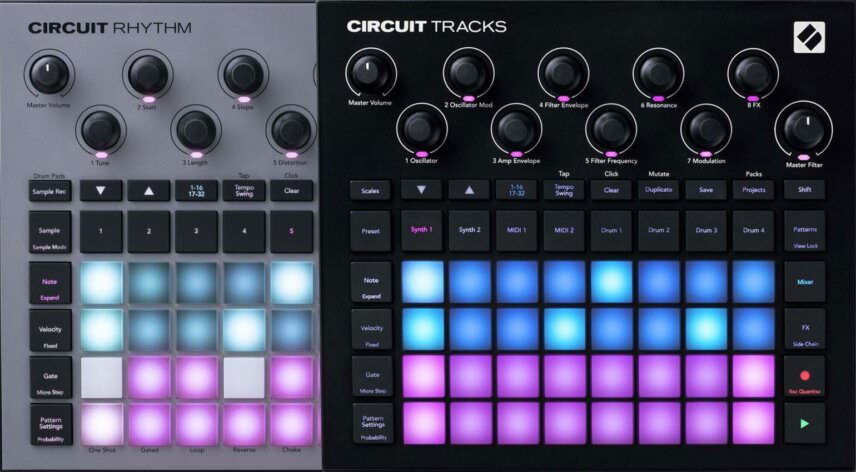 Pioneer DJ Mixer
A video has appeared on YouTube showing a possible new two-channel DJ mixer from Pioneer DJ. In what could be a replacement for the recently discontinued DJM-S9, this new unit (the name is unknown at this point) reportedly carries over many of the features from the S9 and adds effects buttons. Keep an eye out for an announcement from Pioneer DJ this week.

Hammond Synthesizer
Here's a strange one. Hammond are known for organs, not synthesizers. Yet the company teased a video on January 1 showing an instrument with the words "Mono Synth" clearly printed above an array of knobs and what appears to be envelope control sliders. We're scratching our heads at this one. Is it a standalone synthesizer? A mono synth crammed into an organ? In the late '70s, it was popular to include a mono synth section in organ/string machine combos, but to our knowledge, Hammond has never done something like this before.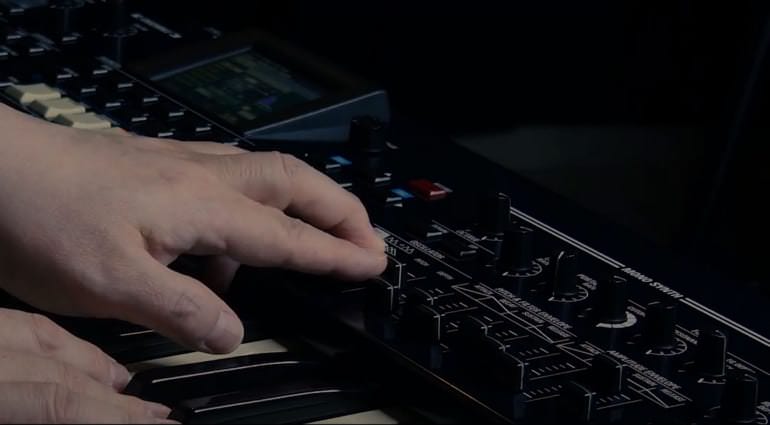 Sequential Circuits OB-X Remake
File this one under the 'rumour' category. It appears that Sequential Circuits has taken out a trademark on the word 'OB-X'. The OB-X was, of course, a famous 1979 polysynth from Oberheim. Dave Smith helped release Tom Oberheim's OB-6. With the recent Prophet 5 re-release, could Sequential be gearing up to do it again with the OB-X? Or are they just taking steps to protect Tom Oberheim's historical assets against cloning?

Spitfire Audio New Drama Toolkit
Spitfire Audio have teased a new Drama Toolkit on Twitter and YouTube. With an image of possibly cigarette smoke accompanied by a cool string pad, it recalls the British Drama Toolkit created in collaboration with composer Samuel Sim. It could be a second edition of the pack, or perhaps a new entry in what will become a series. The planned announcement will happen on Spitfire's YouTube channel on January 21st at 5pm GMT and will feature a special guest, likely the collaborator on the new sample pack.
Yamaha CS-80
This one is admittedly far-fetched. A few years back, Yamaha reached out to its customers and asked if they would be interested in an analogue synthesizer. Seeing as Yamaha hadn't worked with analogue since the very early '80s, it would mean creating an entirely new department (or at least out-sourcing development). Speculation was that the company was looking to remake its venerable CS-80 polysynth. It's been just about long enough now for a synth on that timeline to come to market. Could Yamaha be about to announce a remake of one of the most desirable synths in the world? The time is certainly right.
Advanced Announcements
Although the online event proper is just getting started, companies have been announcing new gear since the beginning of January. Here are some highlights.
Roland Verselab MB-1
Roland's latest groovebox, Verselab MB-1 ($700), clearly has the vocalist in mind with its XLR in and vocal effects. It features seven tracks and one vocal track, and sounds come from the company's ZEN-Core synthesis system, the same as the MC-707 and Jupiter-Xm. A Maschine+ for vocalists? We shall see.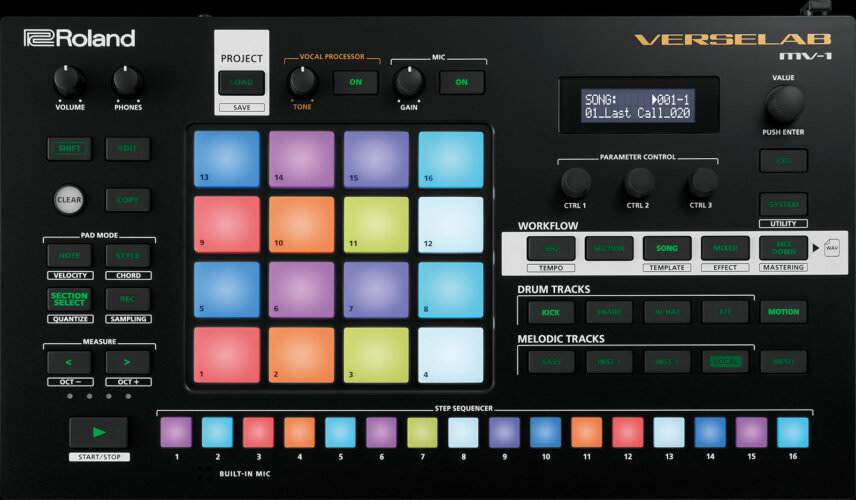 IK Multimedia UNO Synth Pro
The two synths in IK Multimedia's UNO Synth Pro lineup were originally leaked by the company in a photo and soon made official. These two analogue instruments both have three wave-morphing oscillators, dual state variable filters with 24 modes, a mod matrix, PWM, sync, FM and ring modulation. The large UNO Synth Pro (€649.99) has a 37-key Fatar keyboard and the smaller UNO Synth Pro Desktop (€399.99) has a capacitive keyboard and USB power.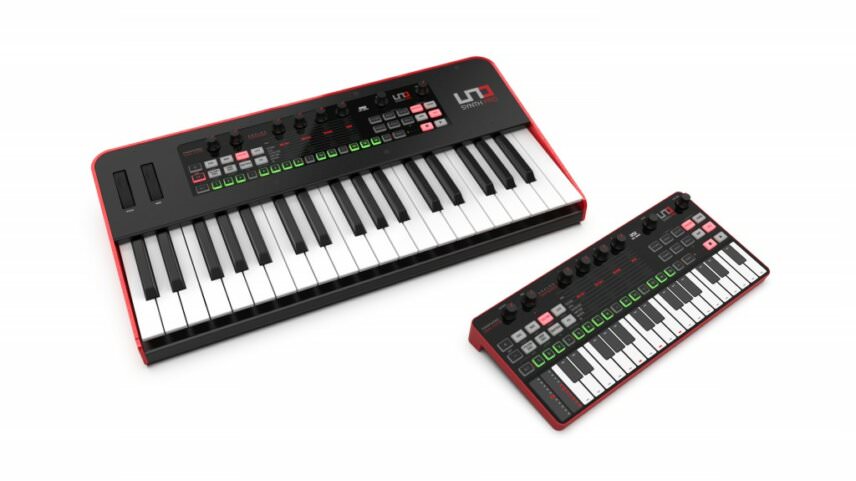 Sequential Circuits Prophet-5 and Prophet-10 Desktop Modules
Sequential has made its Prophet-5 and 10 re-releases available in module form. They're identical to the keyboard versions (minus the keys of course). They update Dave Smith's famous poly from the 1970s and feature a Rev switch, allowing you to choose between the different revisions of the classic synth. The main difference between the two models is polyphony (five for the 5 and 10 for the 10, unsurprisingly) and price ($2,499/$3,299).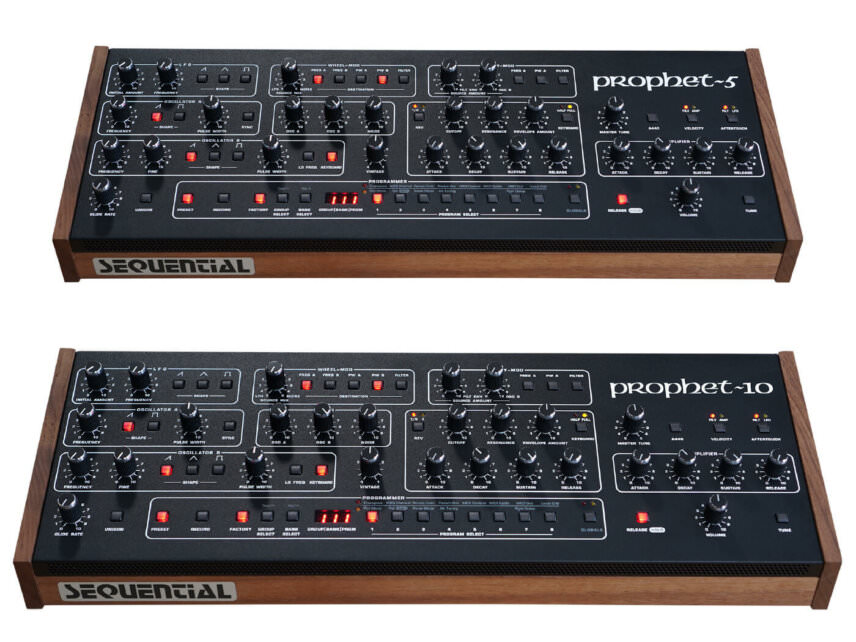 Rane One
DJ company Rane recently announced One ($1,499), their entry into the all-in-one controller market. One features two motorized 7" platters to replicate the feel of mixing with turntables. It also has multifunction performance pads, effects buttons, three-band dynamic EQs and high- and lowpass filters on each deck. Dedicated loop controls round things out.