Gerd Janson's Running Back is a label with an unparalleled reputation for consistency. Kristan Caryl speaks to the man himself about the imprint's 15th birthday, then a group of top artists and DJs explain why they admire it.
When Gerd Janson says the success of Running Back is "a case in luck" he is very much downplaying his role in making it one of the most widely well regarded labels out there. Few others could release chugging disco, dark techno, blissed out balearic, teary-eyed trance and classically inclined US garage and still keep an avid audience. But he has now done so for 15 years. Quite simply, it's a matter of impeccable taste and timing that have made Running Back such a reliable and enduring label.
To mark the landmark 15th anniversary, the suitably high profile US DJ Tony Humphries has put together a 16-track mix of what he believes to be the highlights. From Todd Terje's ubiquitous 'Ragysh' to underground classics like Redshape's 'Dogz' via label stalwarts such as Tiger & Woods, it's a broad selection that sums up the effortless diversity of the label. Here, we speak to Gerd himself about the last decade and a half, as well as a key selection of label artists and avid fans, all of whom provide an insight into what makes Running Back the bastion of quality that it is.
Attack: Can you remember the moment you decided to start the label, and why?
Gerd Janson: There were two main factors at play: I had a break from university and nothing else to do and my friend Thorsten Scheu—who produced music as Glance at the time—and I had a thing for classic US-influenced house that we didn't see that much around anymore, not even from the US. If you will, it was a mixture of childish reactance and juvenile slackness. For the most part: I had no money and no clue of how to do it on my side. Thorsten had a bit of knowledge as he already released records on Playhouse/Klang as well as Stir15 and Force Inc. I was blissfully ignorant.
For the most part, I had no money and no clue of how to do it on my side... I was blissfully ignorant.
How hard was it to establish links with pressing plants, cover the legal side of music rights, get a P&D deal, get a name for yourself?
We knew people at distribution companies, I had contacts form being a music journalist and being naive like that we just started. The legal side of music rights was set aside, a P&D was easy to get at the time as running a label wasn't a cool thing to do at that time. It felt like entering a dying industry. Pressing plants had capacity and distributors were welcoming people with open arms as long as the music fit.
How important was the look of the label?
I don't know if it as important as the music, but it is an integral part of it. The whole package has to be right. People know that they shouldn't judge a book by its cover and if a dish looks nice but tastes awful, you won't go for seconds. In this case though, it's part of an aesthetic. Say, if you release a record that takes cues from progressive house of the 90s, you want the record to also resemble the artwork in some ways. Tastefully tasteless, so to say.
So, yes, it needs to have a certain look. To me that goes hand in hand with being a record collector for so many years. Certain musical styles evoke certain images. A techno record usually looks different than a dancehall one. If music has the right to sample, artwork has that right, too. Which would be another debate, but I hope you get my point. The music has to be right, but the packaging, the mastering, the artwork and everything else mustn't be incongruous – unless it is intended.
Certain musical styles evoke certain images. A techno record usually looks different than a dancehall one. If music has the right to sample, artwork has that right, too.
What have been the hardest lessons learnt in the last 15 years?
Register your records for mechanicals! I would maybe use proper mastering facilities from the start. But like most things, it is learning by doing. If I were to start again, I wouldn't do everything the same, I guess. That would mean that I didn't learn anything along the way. But it would be boring. It's a bit like replaying a video game once you mastered it, or doing a crossword for the second time.
And what has made you keep going?
It became part of my profession. Some records are bigger than others, as The Smiths said. Although, the truly enjoyable moment is always the same: a parcel from the pressing plant arrives and you hold the finished product in your hand. Every record that is bought by someone is a big success.
Any crazy stories about pressing records, chasing down artists, disasters, distributor collapses and stuff to share?
Gentlemen prefer discretion.
Has the outlook of the label changed over 15 years?
I guess it has and it hasn't. It is still close to my ethics as a DJ. The mission is the same though: putting out records that I like and hopefully some other people. It's maybe not as focussed on a specific sound that goes against the grain, but only drowning men will catch a straw and only lemmings will never change their way. I wouldn't have put out a trance record back then maybe, and I am not sure if I would put out US garage house today. Life as a chef must be easier if you only serve pizza. Although, it must be incredibly hard to get that pizza to be really good.
I wouldn't have put out a trance record back then maybe, and I am not sure if I would put out US garage house today. Life as a chef must be easier if you only serve pizza. Although, it must be incredibly hard to get that pizza to be really good.
What does the future hold? Will you go on forever?
Forever and a day or unless a major wants to put an offer in. Like I said earlier: that special day the parcel arrives is the big thrill. But a thing that is new – due to the help of my label manager Matthew Styles – I can approach bigger projects like the Tony Humphries Mastermix, or the planning of a compilation that deals with Hamburg's legendary Front Club helmed by Klaus Stockhausen and Boris Dlugosch. These [projects] keep things fresh for me.
Are there any really definitive records you have put out? Any you feel were landmarks or a big challenge?
That's like asking parents about their favourite kids. Of course, there are certain records like Todd Terje's 'Ragysh' that get a lot of attention and also make the label known to other audiences, but that doesn't necessarily go hand in hand with pride. It's more a case of luck. It is always a challenge to put out a compilation or make a remix project happen.
Gerd plays alongside KiNK, Matthew Styles, Henrik Schwarz and Radio Slave for 15 Years of Running Back at fabric on Saturday November 11th.
DJs and artists explain why they love Running Back…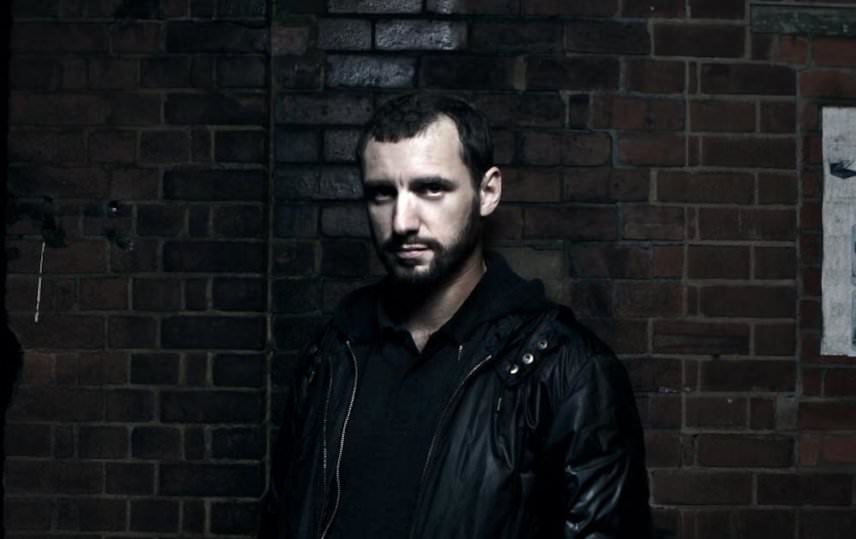 PAUL WOOLFORD
The label stands for the passion of a man dedicated to his endeavours. Immediately it is a sign of quality, but more than that, it makes me feel warm because of my friendship with Gerd. I always know it's going to be something interesting, irrespective of if it's something I will play out or not. That's almost the last thing I think about.
Gerd's an extremely enthusiastic scholar of his art, with a very dry sense of humour. My relationship with him happened in the most organic way – we played together at the Into The Woods festival in the Netherlands a few years back, and hung out that night. The usual story, endlessly trainspotting and talking lots of nonsense in the bar back at the hotel, and we kept in touch. At the festival, Gerd wanted to know what something I played was, and I said it was something of mine that was sat around doing nothing – with a sample of Chez Damier on it – so we agreed to release it on Running Back, and I cleared the sample with Chez and the guys that ran the label of the original track, so we were ready to rock.
I really love unbridled enthusiasm in anybody. You can feel how much passion somebody has for this whole thing by how they discuss music, and way beyond that as well. Our process was very simple, no complications, no messing around. He does give feedback – I would want that from any label I choose to work with – and that feedback is always constructive.
There are certain people you meet over the years on the road that you have an instant connection with. It's these people who, when you bump into them when you are exhausted on a four-gig weekend, brighten up your day or night and your mood lifts immediately. Gerd is one of those people.
For more from Paul Woolford, read our recent interview here.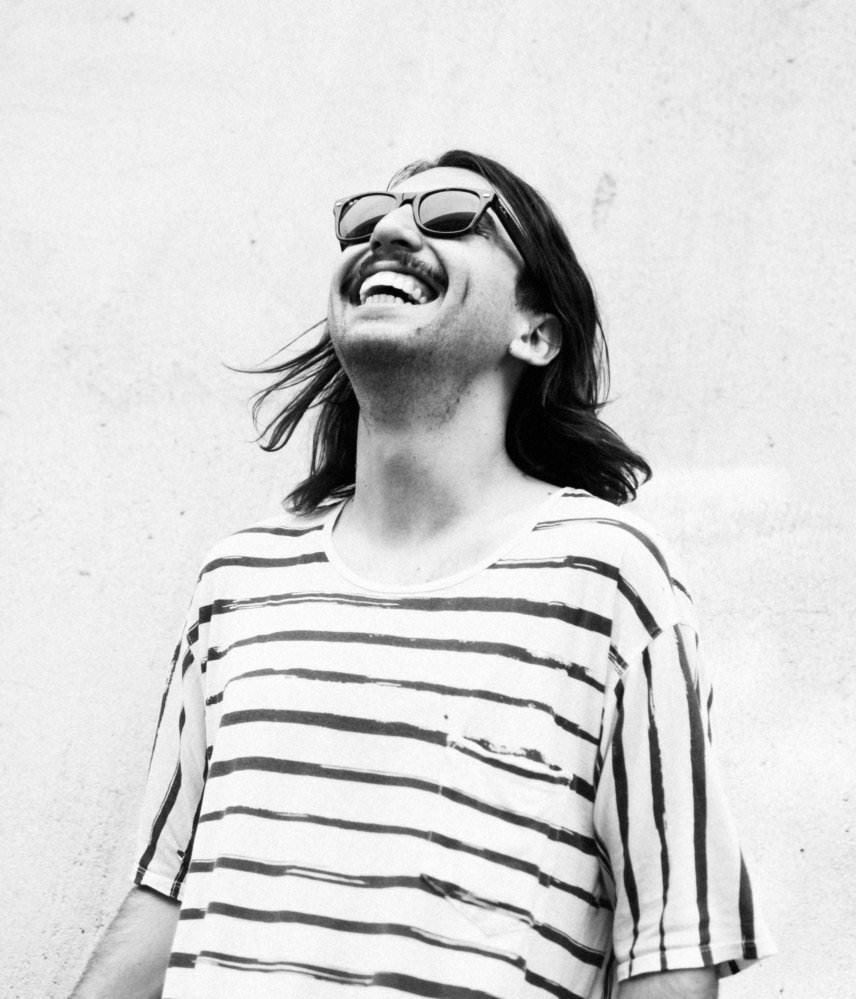 SUZANNE KRAFT
The Running Back words and logo always put a big smile on my face because the label, to me, stands for Gerd, and you can't resist smiling around Gerd. I enjoyed the process of working on stuff for Running Back. The feedback, in my case, was more in what Gerd didn't say or tracks he didn't respond to – this pushed me to make sure I really delivered.
Gerd found me on Myspace when I had just started university and had no intentions of releasing music. Our first conversations were purely words of encouragement from him hoping to see my music released someday. His interest in both kinds of music I was making – the ambient and the more club-friendly – was a huge encouragement. Gerd released my first record and kick-started my career!
Some favourites from the label he has released are Compassion Crew – 'Paper Tears,' JEX – 'Good Timin',' Boof – 'The Hydrangeas Whisper,' DJ Nori – 'We Don't Know' and Tornado Wallace – 'Lonely Planet.'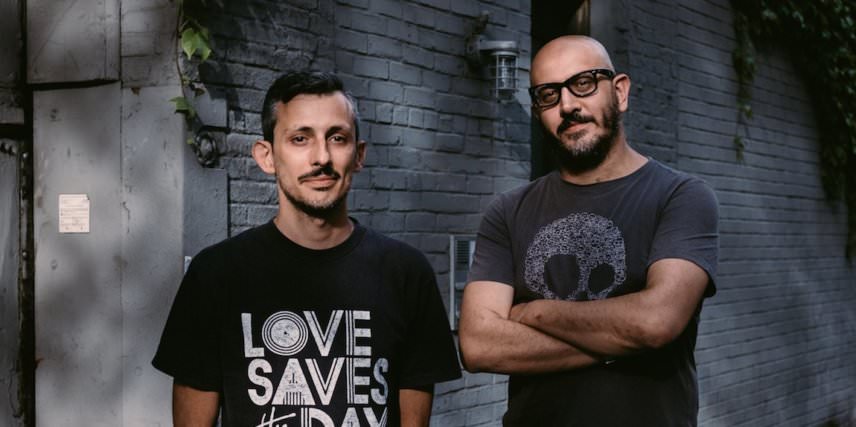 TIGER & WOODS
We always considered Gerd the "&" in between Tiger & Woods. We literally came up with the idea of the project together after listening to a few sketches we had prepared for our DJ set. Gerd is that kind of guy that you feel family with from the first moments. Our relationship started a long time ago, and we really think of him as part of our life.
Mostly we made the music [for Running Back] with his DJ sets in mind. We were coming from a more techno background when DJing and he really brought us back to other areas of our taste – that we guiltily forgot for too long – playing tunes that made us want create the Tiger sound. There's no doubt that our favourite release on the label is Precious System, 'The Voice From Planet Love'. And we also play the TNT release a lot, as well as many others.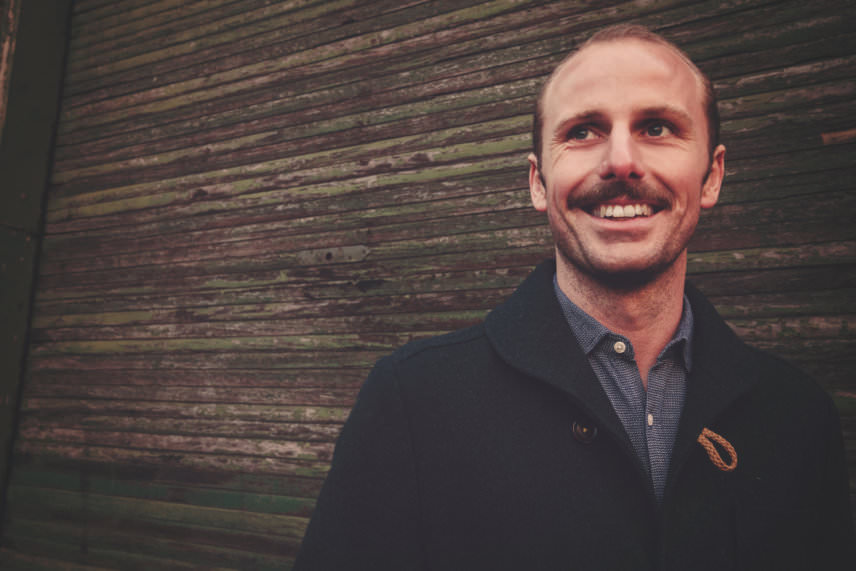 MIDLAND
For me [Running Back] represents quality and variety. It is a label that always keeps one eye firmly on the dance floor, albeit refracted through a prism. I discovered it about 7 years ago. It made me feel hungry. I play a lot of the Redshape records, and Goom is a personal favourite. 'Viking Music' by Aksel Friberg is a proper secret weapon of mine. Lots of the reissues are great too, especially the Heaven and Earth reissue and more recently I loved the Boris Dlugosch & Cassara record – it's unashamedly big room, but just works so well.
For me the appeal of the label is that there is a Running Back record for every occasion and that is the mark of a great label. have been lucky enough to get to know Gerd over these last few years, he is a gentleman of the highest order, with a very dry sense of humour and subtly high tastes.
I have decided to write the answer to why Running Back is a good label in Haiku form:
Running Back is great
Where to look I hear you ask
Begin at the start
When do I get my free Running Back mug, Gerd?

MOXIE
When I see the Running Back logo it's excitement followed by a secure feeling that I know what I'm about to listen to next will be absolute quality. I've never not heard a Running Back release and thought it wasn't good. As a customer and fan you can appreciate Gerd has probably versioned this music working for a particular part of the night. The label is so broad that there's something in there for any occasion but it's consistency that makes the label so strong
I cant remember a time when I didn't have a set without something included from the label. So many incredible releases, in particular I remember the first time I played Kink – 'Cloud Generator' and the reaction was like nothing I'd seen before and still to this day people go mad for it. The combination of having someone as prolific as Kink and then Gerd co-signing it, you know it's going to be the best of the best.
Other favourites have to be Syclops – 'Jump Bugs', Mark E – 'Nobody Else', Leon Vynehall – 'Rojus' and more recently the Tornado Wallace – Lonely Planet LP. That album in particular is a perfect example of how diverse the label is, every song on there is truly exceptional and probably one of the best things to come out in 2017.
There is no club in the world where a Running Back release doesn't work, that's why it's such a genius label. Mr Gerd Janson has got everyone covered! I've known him for many years and he's hands down one of the nicest people in the industry. I think he definitely contributes to why the label is so successful, as people put a lot of trust him as a DJ and therefore know he wont put his name to anything below standard. But on the flip I think if you'd just discovered the label him being involved would be irrelevant as the music speaks for itself.
[People check out Running Back] purely for the breadth of releases and artists especially as there are so should many classics on there. In terms of where to start I'd say at the beginning and then work your way through. I do that with labels I've just discovered and it's such a great way to open you up, not only to the label but the artists you're checking out."
Running Back Mastermix mixed by Tony Humphries is out now. Find Running Back on SoundCloud and Bandcamp.