With a new squelchy, pulsating and genre blending EP recently released, Geneva based DJ and producer Hendrik van Boetzelaer, formerly known as Opuswerk, introduces himself.
Who are you?
I'm Hendrik van Boetzelaer, a Swiss electronic club music activist, I'm more known for my work as Opuswerk.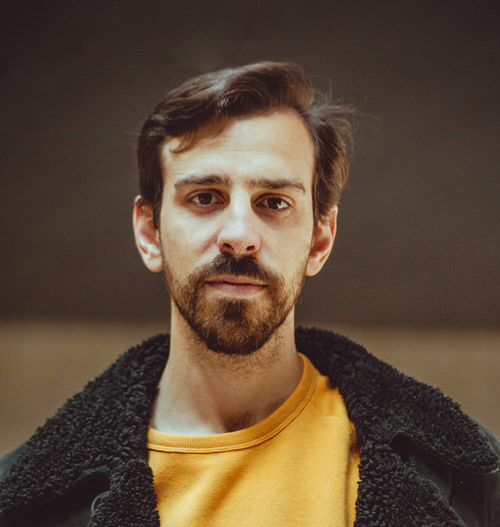 Where are you from?
I'm born in Geneva, raised between a Dutch father and an Egyptian mother and self-educated in the squats and skate spots of the city.
What do you sound like?
Mindfood, not Mindfuck.
Why should we listen to you?
You might like what you hear and be surprised by where the sound will take you.
What have you released so far? What else have you got coming out in the near future?
As Opuswerk, I've worked with labels like ARTS, Krill Music, Plak, Knotweed or Dement3d (as Hiss:1292 with François X).
With the release of my latest EP, the "Mémoire Du Présent EP" on Dement3dXXX, I decided to drop the pseudonym and release as well as DJ using Hendrik van Boetzelaer, which is my real name.
Making music every day, I've got an archive of music I'm working to release ASAP.
Which of your tracks sums you up? Why?
Modulations D'Amplitude is the most "me" track that came out. It's one of my released tracks I thought the less about while making it. It just happened. You tell me what it tells you about me.
How did you get into DJing/producing to begin with?
I got into "underground" club music upon starting high school.
I was assigned to a group work with a guy who's brother had a dub sound system and running dub nights in the squats of the city.
I got introduced to DJing thanks to a friend with whom I later started the Opuswerk project with, before pursuing the project solo. I have fond memories of learning beatmatching using the one turntable I had with radio recordings.
Upon starting university my first flatmate had a laptop with a Cubase installed on it, I borrowed it every evening and that's how I started producing. It took me about a year to discover what a sample was…
What are three things on your studio shopping list?
I'm currently very happy with my current setup, so this is more of a dream list.
Meris Reverb, Apollo 16, Black Corporation Xerxes, Master Bus Compressor
What or who is your biggest influence and why?
The internet has been pivotal for me going through my late teens, from discovering new music, to connecting with like minded people, which I struggled to find while at university.
Today family life is what influences my way of life the most.
Musically, most likely my experiences in the squats of Geneva and the superb vibe of the parties that were happening there.
Who or what have you sacrificed for your art?
Luckily, I don't feel like I've sacrificed anything for art. It just naturally took over on things that didn't feel as important on the moment.
I've learned the hard way sacrifices don't lead to a good place. You don't want to die with regrets of what you sacrificed.
What's been your favourite place to play so far?
There are still many places I have yet to go to play to :). So far, Russia is always a very special place for me.
Where can we hear your music?
On the web on SoundCloud, YouTube and the devil Spotify.
Live you should catch me around Europe, or harass your local club booker to get me to you!
What one song would feature on the soundtrack to your life?
It's not been written yet.
What motivates you?
Being one of the lucky few waking up to work on something I love while knowing that I'll certainly learn something new about music and myself by the end of the day.
Tell us an interesting fact about yourself.
I've got a thing for licence plates, some number combinations trigger a very high satisfaction feeling in my brain.
What's the best bit of advice you've received?
Very cliché, but be true to yourself. Also, to put chorus on cymbals…
Where will you be in five years' time?
Still developing as a musician, expanding from club music to broader sound expressions, touring the world by train, with a couple albums under my belt ?
Hendrik van Boetzelaer's "Mémoire Du Présent" EP is out now on Dement3dXXX. Find him on Facebook, Instagram & Soundcloud.