"The kick is very important to me, it has to be strong, dark and full." Belgian producer Eva Swan introduces herself.
Who are you?
I'm Eva Swan. Techno DJ and producer. I started my musical journey when I was 8 years old and turned my passion into my job. I'm into clean sounds, clean food and clean clothes. I'm a minimalist.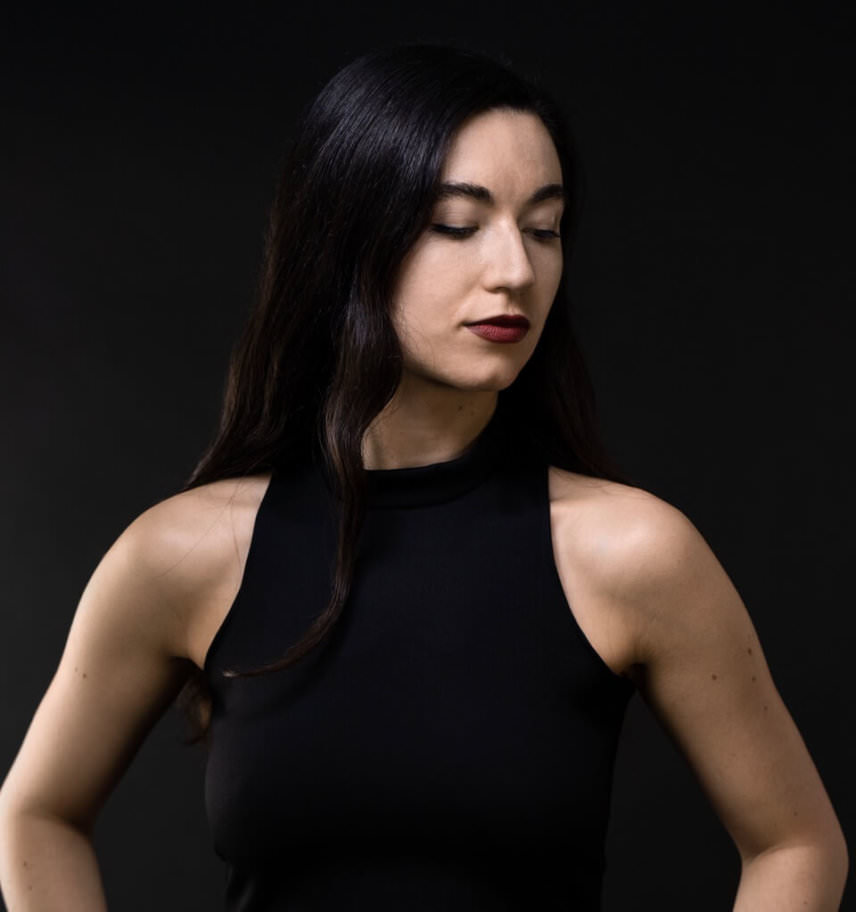 Where are you from?
Belgium, Bruges.
What do you sound like?
Raw techno with just a touch of industrial elements and some basic vocals. The vocal arrangements must be simple and I spend a lot of time trying to create a high-quality sound in various ways. Daily practice, recording over several days and good feedback from my vocal coach all help. I like to layer and repeat them. I use minimum effects as less is more. The kick is very important to me, it has to be strong, dark and full.
Why should we listen to you?
I'm looking to raise more awareness for women's rights and equal rights within the new tracks 'Equality' and 'I Own You'. In DJ sets I prefer to support new artists and give the crowd a mysterious experience loaded with a high amount of energy.
What have you released so far? What else have you got coming out in the near future?
I released pop music in the past, but I closed that chapter! My label Eva Swan Records released Hello Stranger (Remixes) and today is the release of my first EP 'Equality'.
Which of your tracks sums you up? Why?
I Own You. It emphasizes my love for synths and pianos. The lyrics reflect my personal journey: taking full responsibility for my life and becoming the woman who I wanted to be.
How did you get into DJing/producing to begin with?
While I was teaching guitar, ukulele, vocals and piano I discovered you could follow a DJ course at the same school. I started playing house, melodic house, melodic techno and eventually I evolved into the style I'm playing today.
I've been writing songs since I was a teenager, took classes songwriting in NYC and after a few collaborations with other producers I wanted to produce my own sound. I learnt the basics at Musicasa in Brussels and after that I got extra lessons from Tom Dazing.
What are three things on your studio shopping list?
Arturia Beatstep Pro USB pad-controller is the first thing on my list. I want to experiment more with percussion and record live instead of drawing everything.
At the moment I'm working with Ableton Live 10 Suite and the next step is getting more into hardware. I'm still doing research on which analog mixer I would select: Tascam Model 24, 22-Channel and Midas Venice 320 are my favourite choices so far.
Last but not least I'd invest in a grand piano. I'm looking for a black vintage piece with a very good sound. I have seen a beautiful one in the local shop Rombaux at Bruges from Broadwood & Sons, built in 1908, it's definitely on my shopping list!
What or who is your biggest influence and why?
I'm influenced by many things: photography, artists, fashion, and food. But street life is my biggest influence, everything can be useful: bicycles, cars, machines, vocals, footsteps, especially road works and renovation work is music for my ears. I prefer them raw, sharp, high, intense.
Who or what have you sacrificed for your art?
I sacrificed everything: family time, friends, secure job, holidays. In return I gave myself the biggest gift; the freedom to live life on my own terms, following my dreams and ambition, doing what I love the most.
What's been your favourite place to play so far? (you can leave this out if you do not perform live)
Café d'Anvers, Antwerp. Closing after Deborah De Luca and performing before Pär Grindvik and I Hate Models was a wonderful experience.
I also worked in the cloakroom at the club and the staff were always so friendly and supportive.
And also the crowd…they were amazing.
Where can we hear your music?
iTunes, Spotify, Beatport, YouTube. Equality will also be available on vinyl – limited edition. Vinyl records will be available in Bruges at Cherry Picker Record Store.
What one song would feature on the soundtrack to your life?
Knights of Cydonia by Muse. I played their album 'Black Holes and Revelations' a million times. I love the energy. Playing the solos on electric guitar is one of my favourite things to do in my free time. The lyrics are a beautiful reflection of my the journey in the last six years.
What motivates you?
Being thankful, accomplishing my goals, turning my dreams into goals and those goals into reality.
Tell us an interesting fact about yourself.
I'd like to push boundaries and challenge myself in my private life. For example I've promised myself to try racing on a F1. I'm also learning Spanish and Chinese.
Complete this sentence: At heart I'm just a …
Feminist.
What's the best bit of advice you've received?
The best bit of advice I received from my coach: focus, go get it and enjoy life.
Dance in the shower, read a book and drink some tea.
Where will you be in five years' time?
In five years, I will have released several more EP's. My label will be supporting new and upcoming artists and I'll be traveling around the world performing.
Eva Swan's "Equality" EP is out now. Find her on Facebook, Instagram & Soundcloud.