In a now-deleted social media post, the latest attack from Behringer on music journalist Peter Kirn, has been very poorly received.
Behringer has launched a vicious and highly inappropriate attack on Peter Kirn, founder and editor of CDM in addition to co-creator of MeeBlip synths.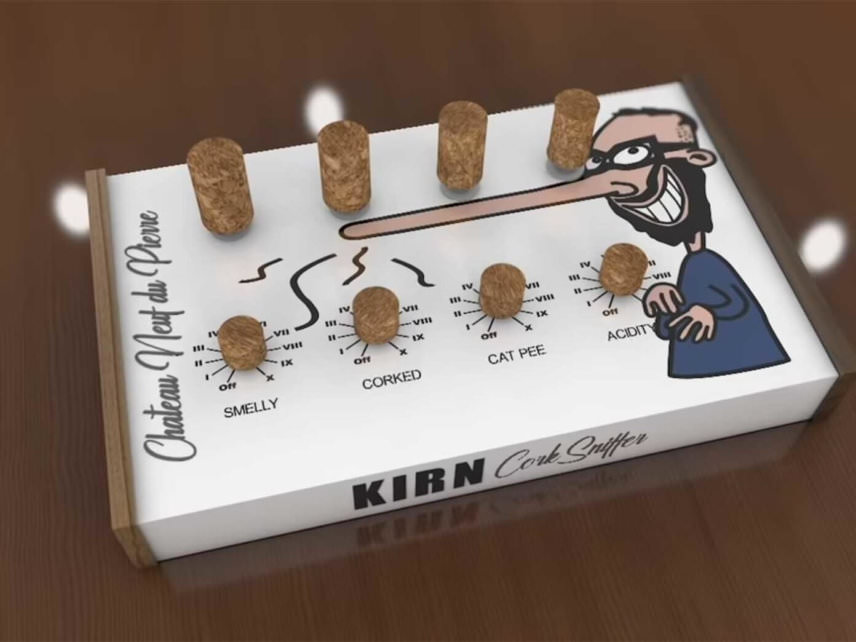 In a post on Monday afternoon on YouTube, which was deleted shortly after the barrage of criticism flooded in, Behringer mocks Peter Kirn with a satirical product, attempting to undermine and intimidate his journalistic credentials.
Complete with a caricature of the journalist, many have suggested that there is an antisemitic undertone in the design. Labelled 'cork sniffer', it would appear that the 'synth' took its name from the wine tasting community or sommeliers, who are alleged to be individuals who might debate the subtleties of various factors that contribute to flavour.
This is a direct response to Peter Kirn's investigations. In recent posts from Peter Kirn, the Berlin-based musician and journalist had investigated Behringer's intimidation of Midifan, a Chinese music technology site that accused the company of being "a copycat". In response, Music Tribe, the holding company of Behringer, trademarked the name KIRN in December last year with many forums suggesting they would go on to clone Peter's own product the MeeBlip.
It's an extraordinary move for a company to respond this way. However, Behringer has attacked Mr Kirn before. In February, there were two Facebook posts which also took aim at him and just last night Behringer posted a Facebook photo of the "New KIRN MeeGroove"' to their social media platforms.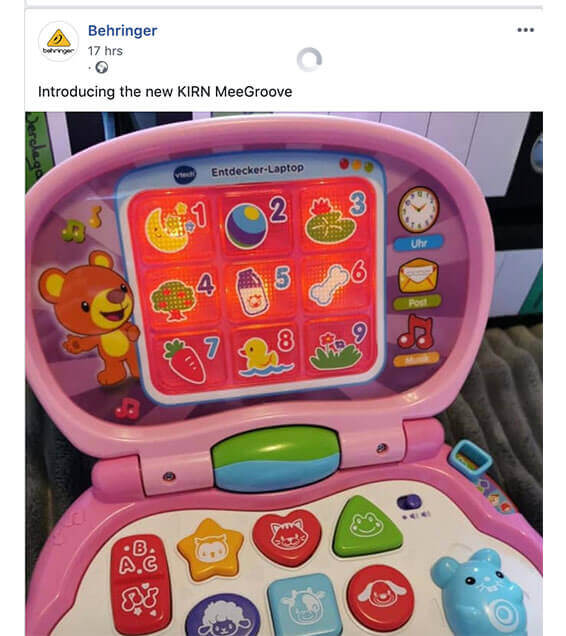 With Behringer's marketing becoming more and more erratic this seems to have been one highly misguided, distasteful and altogether wrong decision. The backlash was fast coming with artists such as Ambivalent leading the way to boycott Behringer. Many social media users screengrabbed the posts to be saved for later and urged others to follow suit.
We can't accept companies targeting music journalists, particularly someone who's done as much for electronic music as @peterkirn and @cdmblogs. Don't buy Behringer. This is unacceptable.

— ambivalent (@ambivalent) March 2, 2020
Behringer has history here. The company once tried, unsuccessfully, to sue Dave Smith for $250,000 for defamation.
Attack has reached out to Behringer and Peter Kirn for comment.
UPDATE: Title and intro amended 02/02/2020 to report on social media reaction to this breaking story and not to offer an opinion or position from Attack Magazine.