Manni Dee's most recent EP, released on South London Analogue Material, is a boisterous return of heavy rolling techno. We asked him to run us through how he made it track by track.
For the most part, this EP was written with the club very much in mind. All four tracks were produced while clubs were still open in a pre-COVID time. That might seem like a lifetime ago now.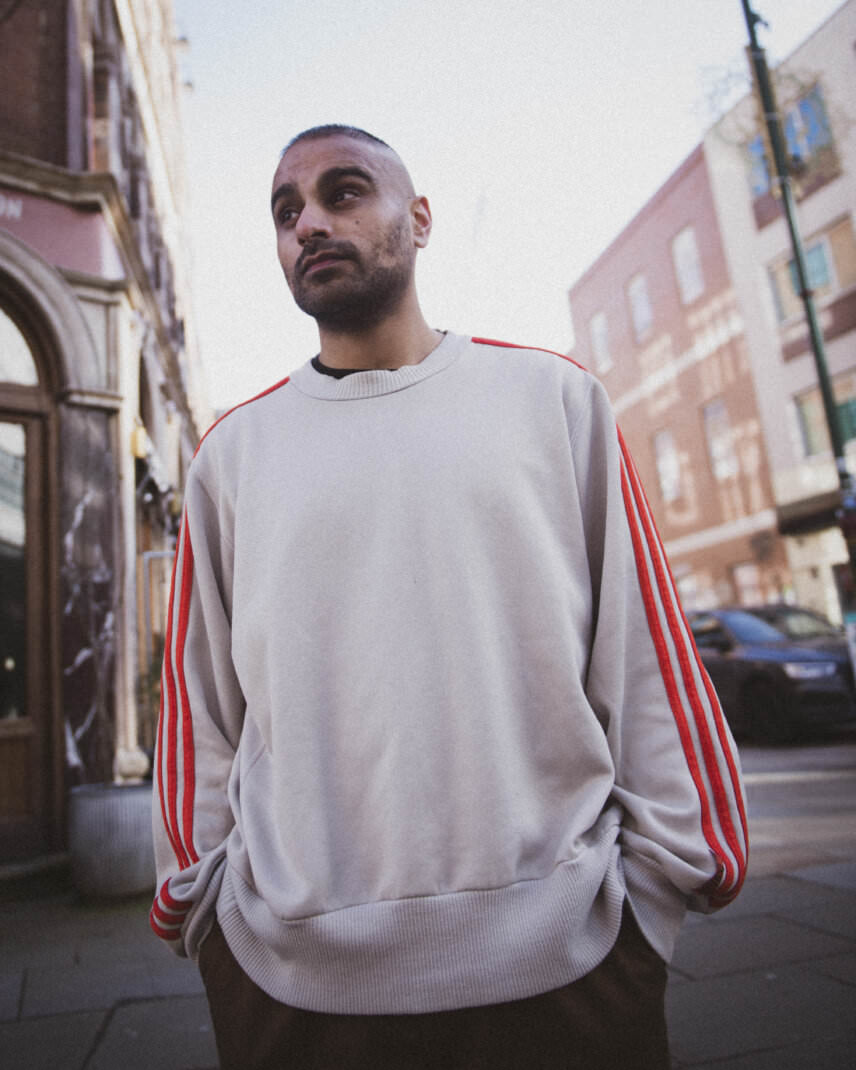 It's Manni Dee's second EP for Ansome and Ossian's South London Analogue Material imprint. The techno producer used a mixture of software and hardware for each track, all within Logic in his home studio and mixed at a studio in East London.
With Boris the gatekeeper promising clubs will reopen on July 17th, it will have been worth the wait to finally check out Slam014 on a dancefloor. While we do so, Manni Dee takes us through how he pieced together the EP track by track.
War Cry
The initial idea for this track stems back to 2018. I remember playing a really early version at a gig in Moscow for Monasterio and ADE towards the end of 2018. I asked Louisahhh if she'd be up for contributing some vocals to a few of my tracks, and War Cry is the result of one of those collaborations.
I always start with drums, so once I had a decent kick and groove down I started work on a lead sound and melody. I wrote the lead using Massive, layering multiple oscillators together and ran that through the ProCo Rat 2 pedal, and layered it with the original. Once the track was in a decent state I sent it to Louisahhh and she laid her vocals down pretty quickly. I used certain sections of the vocals to create a verse/chorus-type structure. I think the vocal brings a real punky energy to the song and gives it a really unique identity. Overall, even though War Cry is musically intense, there are fewer layers than the other tracks on the EP.
Like most of my tracks getting the kick to sound how I wanted it to was the most time-consuming part. I think I ended up with 5 or 6 kick layers. It was useful to play early versions in different clubs to know what needed to be done when returning to the track in the studio.
Delicious Repetitious
As the title suggests, I wanted to develop something around a repetitive lead.
I used a lot of reverb (Valhalla Vintage Verb) and delay (Soundtoys EchoBoy) automation to give the lead constant but subtle variation. I also used Valhalla Freq Echo and Waves Meta Filter to keep the lead moving. There are a few pad sounds in the track I made mainly using reverb tails from the lead and time-stretching them using Logic's Flex tool.
I wanted the groove to be solid in this one as the lead is the main star of the show. To get the kick to cut through I used three variations of Logic's Overdrive plugin on a send at three different tone settings. I also used Waves Maserati B72 on a send to amplify some of the low-end.
It was useful to play early versions in different clubs to know what needed to be done when returning to the track in the studio.
False Dawn
To compliment Delicious Repetitious, I wanted to make a track that was percussively led. Once again I started with the kick, which this time I used VPS Metrum for, plus some layers from my sample library, all treated individually using the Sherman Filterbank and ProCo Rat 2. I also used the Eventide Space pedal to create the rumble you hear in the track.
All of the percussive layers were manipulated using the Sherman Filterbank. I used multiple layers for each sound and created stereo width using Logic's Sample Delay plugin and Wider by Infected Mushroom.
I wanted the percussion to drive the track and function as a lead sound usually would. I layered some of the percussive layers with short stab sounds I made using Xfer Records Serum.
Snot and Salt
My favourite track on the EP. I think it's around 323 BPM!
I must have made loads of techno before starting this project because I remember feeling like I didn't want to make anything 4/4 at the usual tempos I work with.
The drums are manipulated using Logic's Flex tool and processed through the Niio Analog Iotine Core 4 in quite an extreme way. When you're not thinking about making people dance it frees the mind a little bit.
Louisahhh recited a poem she wrote for the track. I ran her vocals through FXPansion Maul and various delays to achieve the sound you hear in the final version. I also used the Renaissance Axx by Waves to ensure the vocals were cutting through amongst the controlled mayhem of the track.
Slam 014 is out now on South London Analogue Material and available on Bandcamp. Follow Manni Dee on Instagram.